What makes up Ukrainian cuisine?
Ukrainian cuisine relies on grains (wheat in particular) and staple vegetables such as potatoes, beetroots and cabbage, with cooking techniques revolving around boiling and stewing, rather than frying.
Never meant for grandiose royal dining halls or lavish banquets, Ukrainian cuisine was determined by the lifestyle of the people: hearty dishes rich in proteins, fats and carbohydrates that could facilitate the needs of the heavy agricultural labor.
That in no way means that Ukrainian cuisine lacks in taste or diversity. After all, it emanated dishes that are known and enjoyed by gourmets all over the world, like varenyky, holubtsi and chicken Kyiv.
And how could anyone forget her majesty, borscht, the most emblematic dish of Ukrainian cuisine and one of the symbols of the country? TasteAtlas audience surely didn't, placing this hearty beet soup in the 9th position on the list of the world's most popular soups.
Where to try these great Ukrainian dishes?
As with every cuisine, the best way to enjoy it is in the households and restaurants of its homeland. But you can still taste these great dishes in any place with a big enough Ukrainian diaspora (the biggest being USA, Canada and Poland), because Ukrainians made sure their culture (and cuisine) stays vivid and alive even outside the "old country".
The list focuses on the restaurants that declare themselves as Ukrainian, and offer mainly Ukrainian dishes. It doesn't mean you won't find great iterations of those same staples in Eastern European, Polish or Russian restaurants, but those will be featured in some future articles. Right now, check out these TasteAtlas recommendations of the best traditional Ukrainian restaurants around the world.
USA & Canada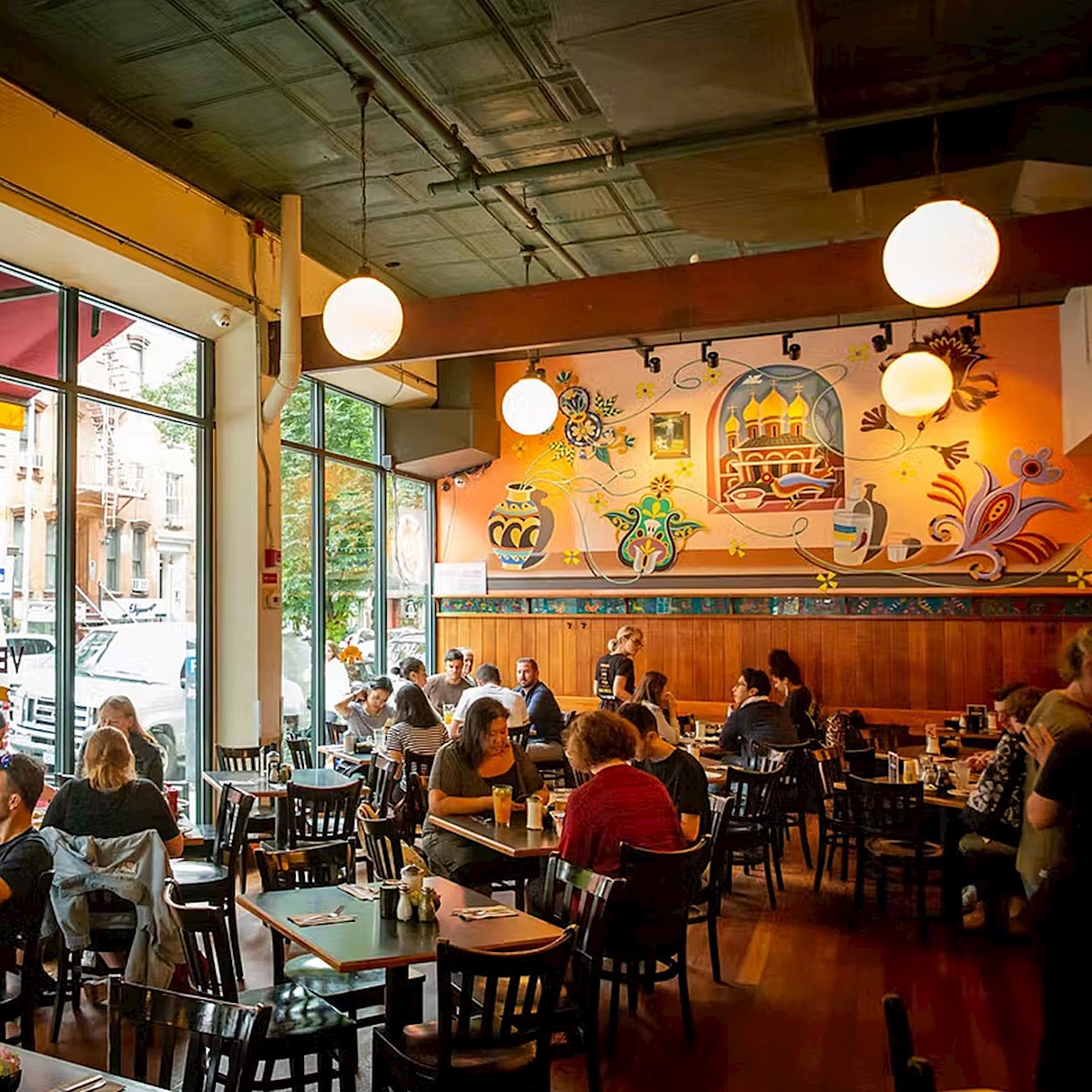 Credits: Veselka
Google Score - 4.6 based on 5,500+ reviews
Legendary Veselka has been around since 1954., and has become a true East Village institution. This no-frills Ukrainian eatery offers all of the staples, including obligatory borscht, holubtsi, and varenyky, and if you're lucky, you might get your hands on their own, extremely sought-after cookbook.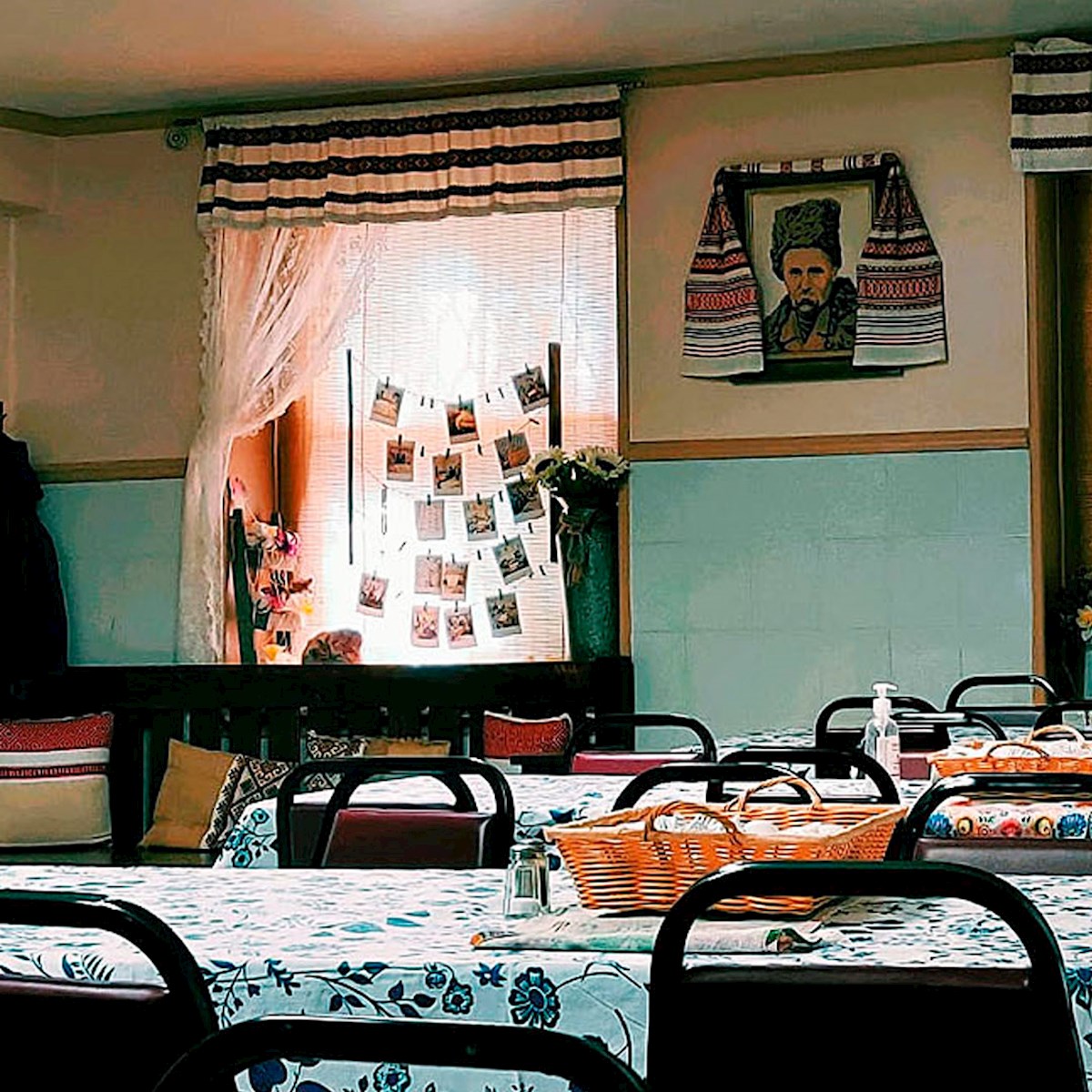 Credits: Streecha
Google Score - 4.9 based on 300+ reviews
The unassuming eatery located in the basement below the chiropractic clinic, staffed by volunteers from the local church, offering only four dishes: borscht, varenyky, sausage with cabbage and holubtsi, with a daily dessert special? Doesn't seem so appealing, but as it's often the case, these kinds of places are your best bet for authentic, traditional dishes. And Streecha surely delivers on that bet!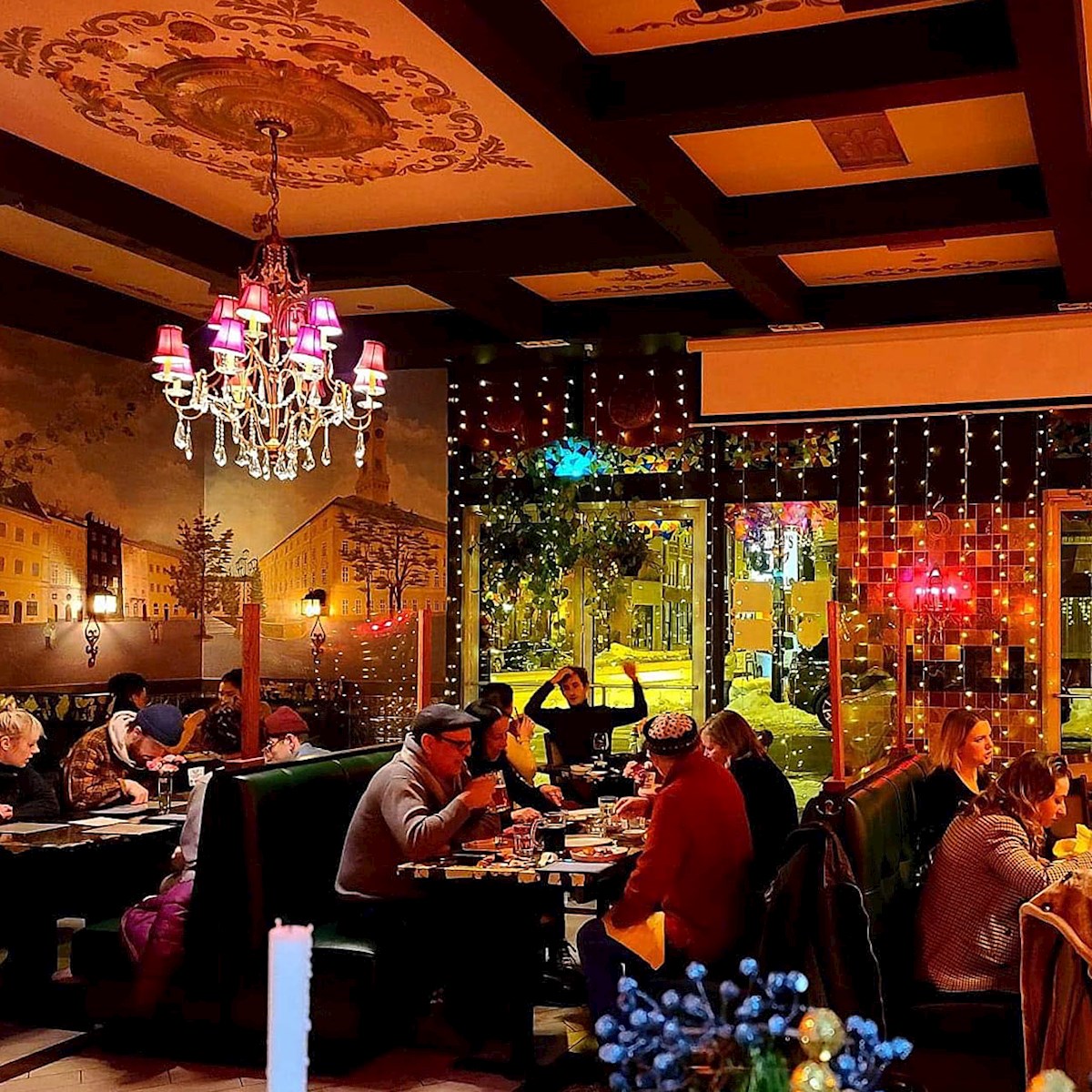 Credits: Tryzub
Google Score - 4.6 based on 800+ reviews
Tryzub in Chicago has made it their mission to present Ukrainian culture and cuisine at its best, and judging by their patrons, they excelled at both. Borscht and chicken Kyiv taste even better when you're eating them surrounded by traditional artwork and handiwork.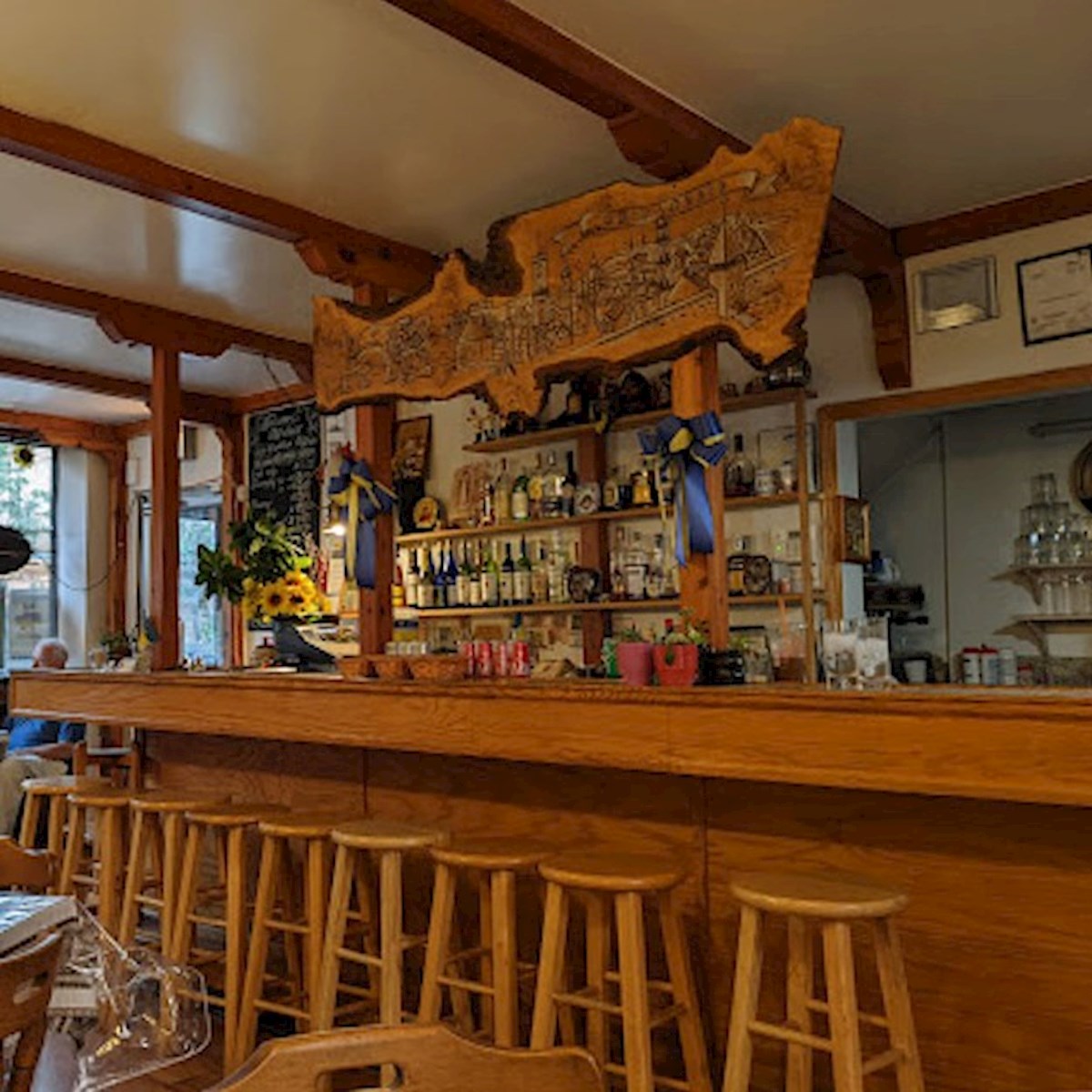 Credits: tasteatlas
Google Score - 4.5 based on 270+ reviews
It figures that Chicago will have more than one great Ukrainian restaurant featured on this list, taking into account that there are more than 50,000 Ukrainians (or their descendants) living in the Windy City. Old Lviv is more of the hole-in-the-wall type of restaurant, with cheap but delicious food. The menu is everything Ukrainian, so you shouldn't have a problem tasting most of the staples without breaking the bank.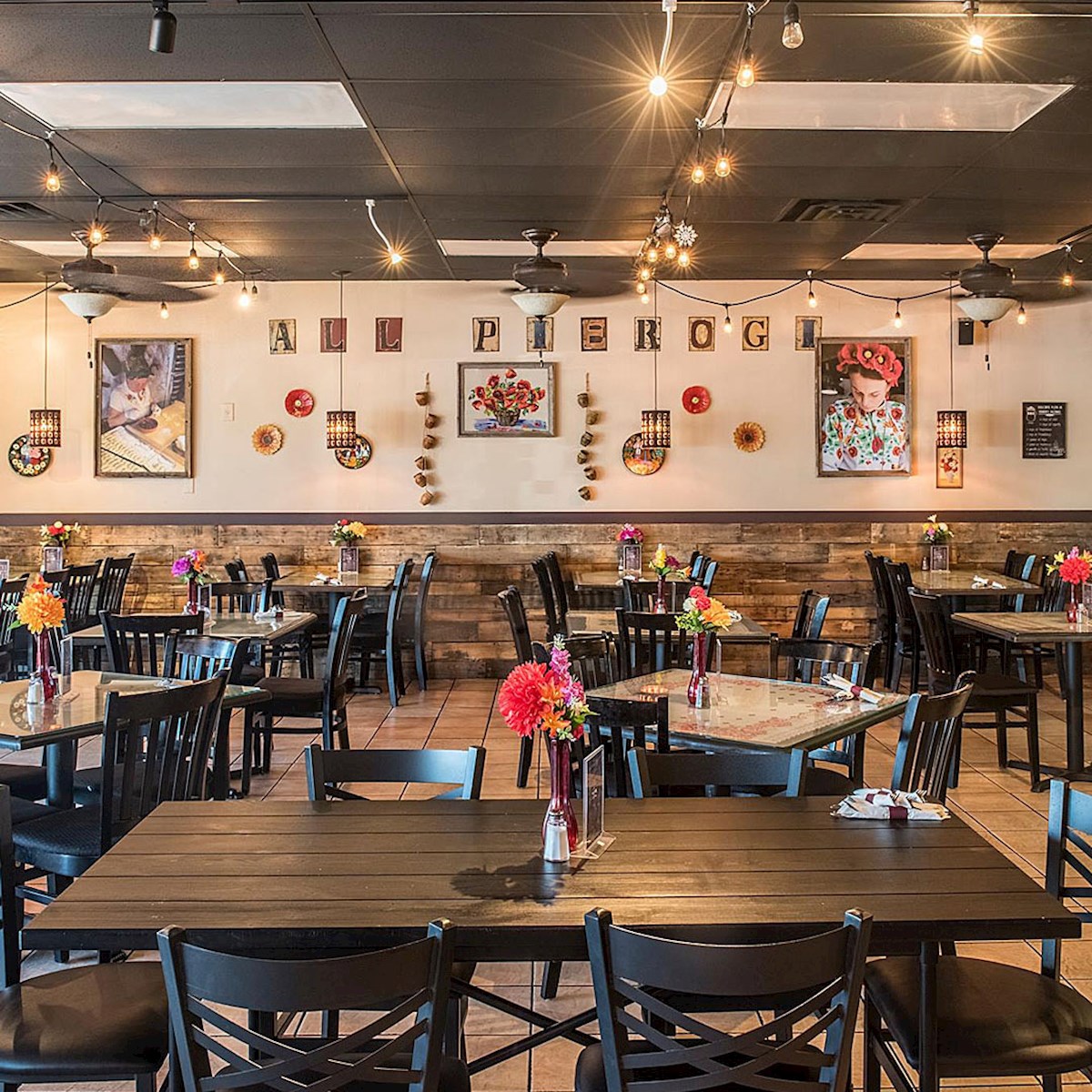 Credits: All Pierogi
Google Score - 4.7 based on 1,700+ reviews
As the name implies, All Pierogi's forte is their pierogi (also called varenyky in Ukraine). Choose among 17 different fillings, or buy some frozen ones for home. They also offer a range of traditional Ukrainian and Eastern-European products, like honey, sausages and of course, vodka!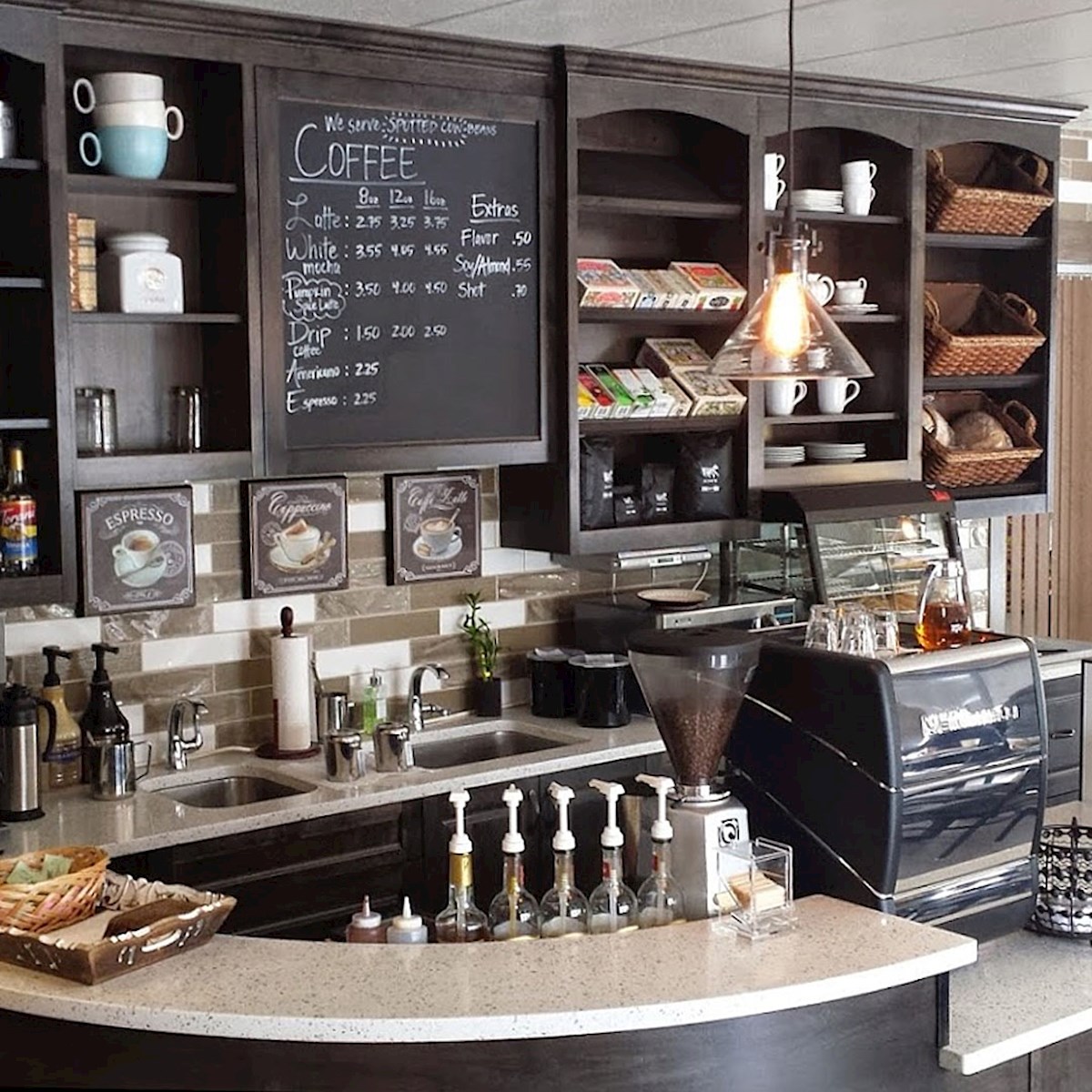 Credits: Katya's Bakery
Google Score - 4.7 based on 500+ reviews
Don't let the name fool you: Katya's Bakery is not JUST a bakery. Although they offer a range of mouthwatering piroshky, cakes and crepes, their borscht and holubtsi don't fall behind. With a large population of Ukrainians in that part of Washington state, you can be sure you'll be tasting authentic dishes.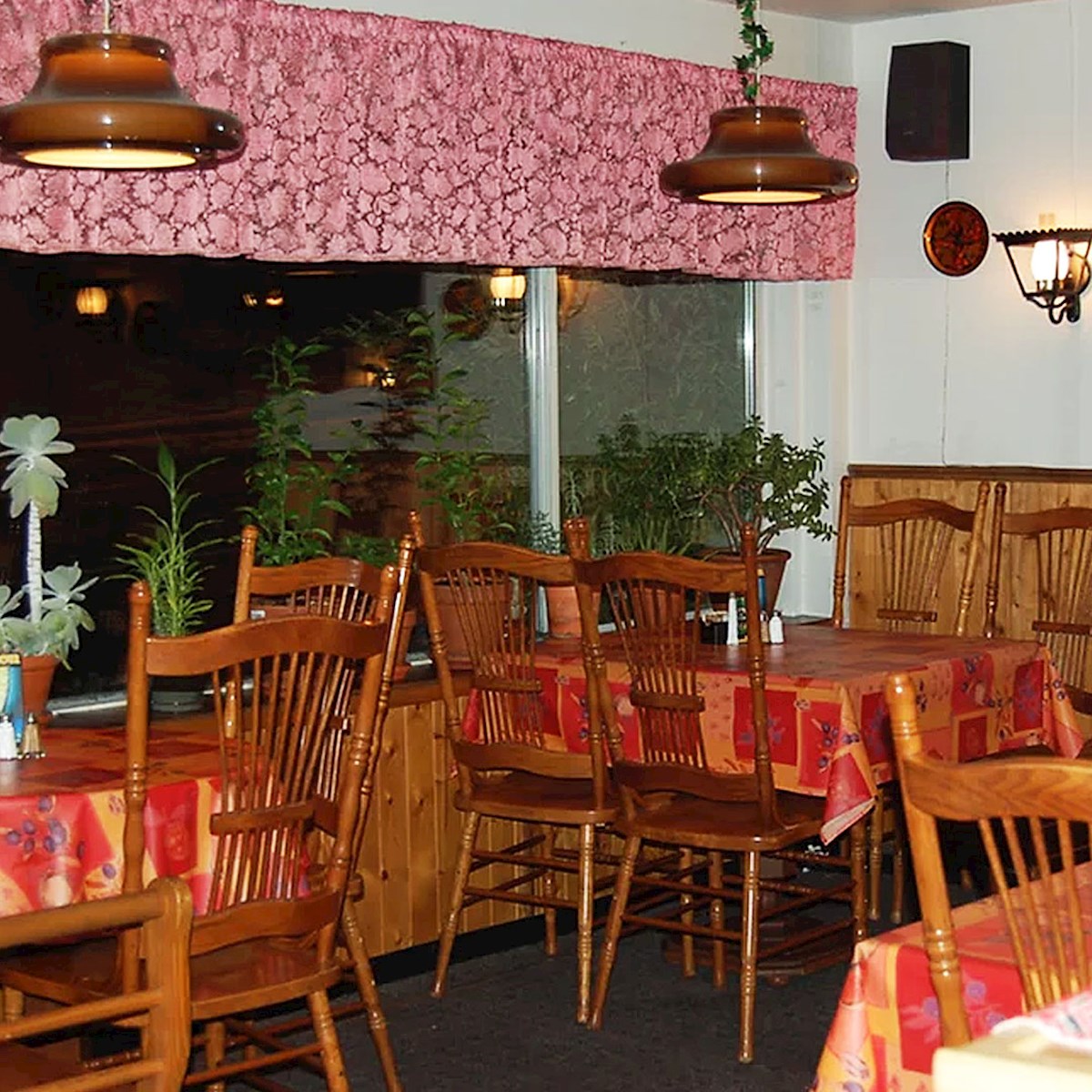 Credits: Ukrainian Village
Google Score - 4.3 based on 700+ reviews
Folk art on the walls, smells of Ukrainian grandma's kitchen and plates brimming with borscht - Ukrainian Village is a restaurant that transports you directly to the "old country". The menu has all of the usual suspects, but the recommendation is to order the Ukrainian Dinner - a little bit of everything for maximum pleasure.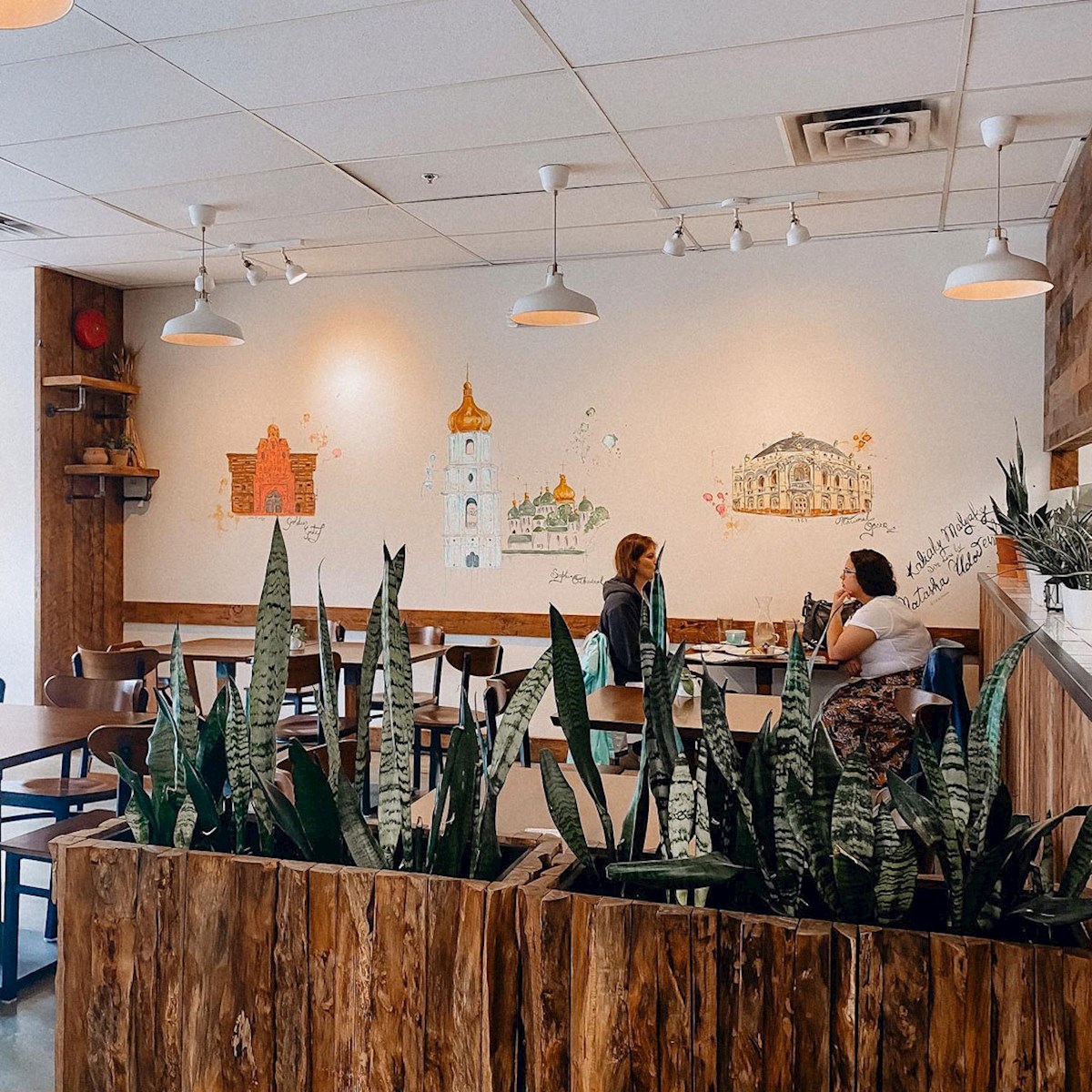 Credits: Kozak Ukrainian Eatery & Mill
Google Score - 4.6 based on 550+ reviews
It all started when Irina and Sergiy emigrated from Kyiv to Vancouver in 2012., and began selling produce at the local farmer's markets. By 2015. they opened their first brick-and-mortar location, and a couple of years later, they are proud owners of one of the best Ukrainian restaurants in British Columbia. Everything they serve is homemade and traditional, with a variety of special-occasion breads like paska and korovai, that should not be missed.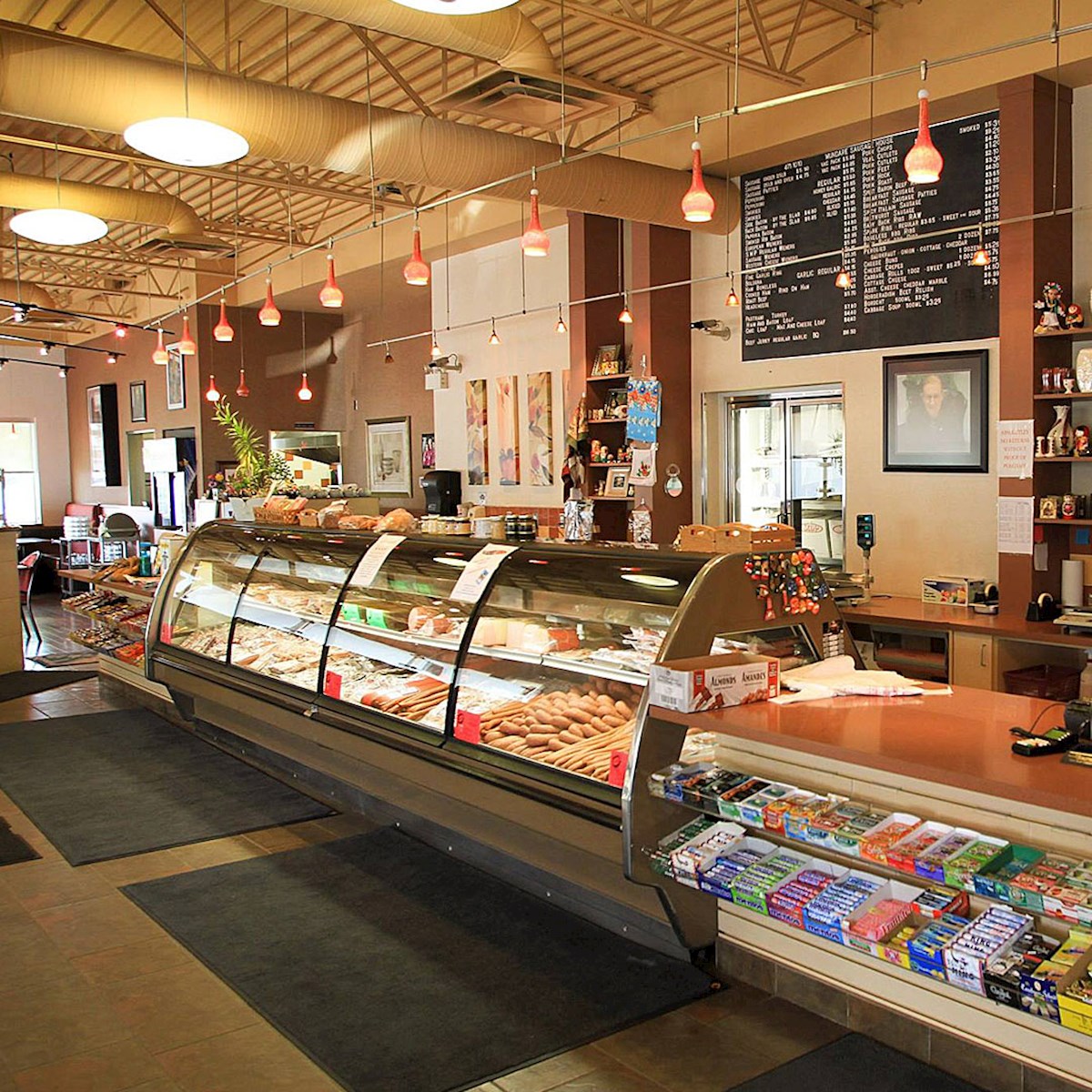 Credits: Uncle Ed's Restaurant
Google Score - 4.6 based on 1,000+ reviews
Edward E. Stawnichy, or "Uncle Ed", started his sausage business over 60 years ago, and nowadays a restaurant that bears his name provides the best Ukrainian dishes in the Canadian state of Alberta. It also serves as a deli with the aforementioned sausages and other traditional Ukrainian products, but borscht, varenyky and holubtsi don't fall behind.
Europe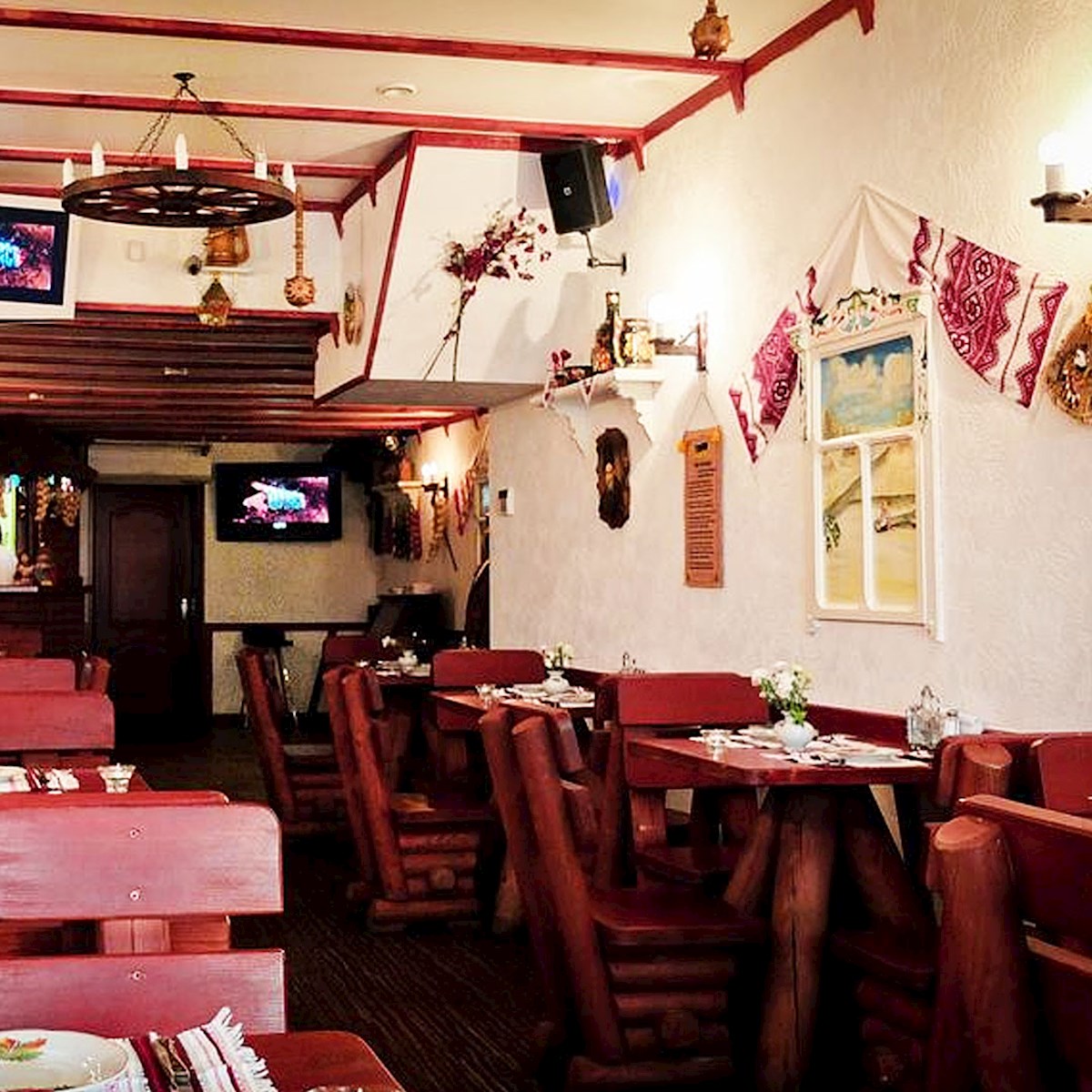 Credits: Albina
Google Score - 4.5 based on 200+ reviews
London had to wait pretty long for a good Ukrainian restaurant, but it seems it was worth it. Albina prides itself on their offer of authentic traditional recipes served in a rustic manner, ranging from delicious potato pancakes to juicy chicken Kyiv.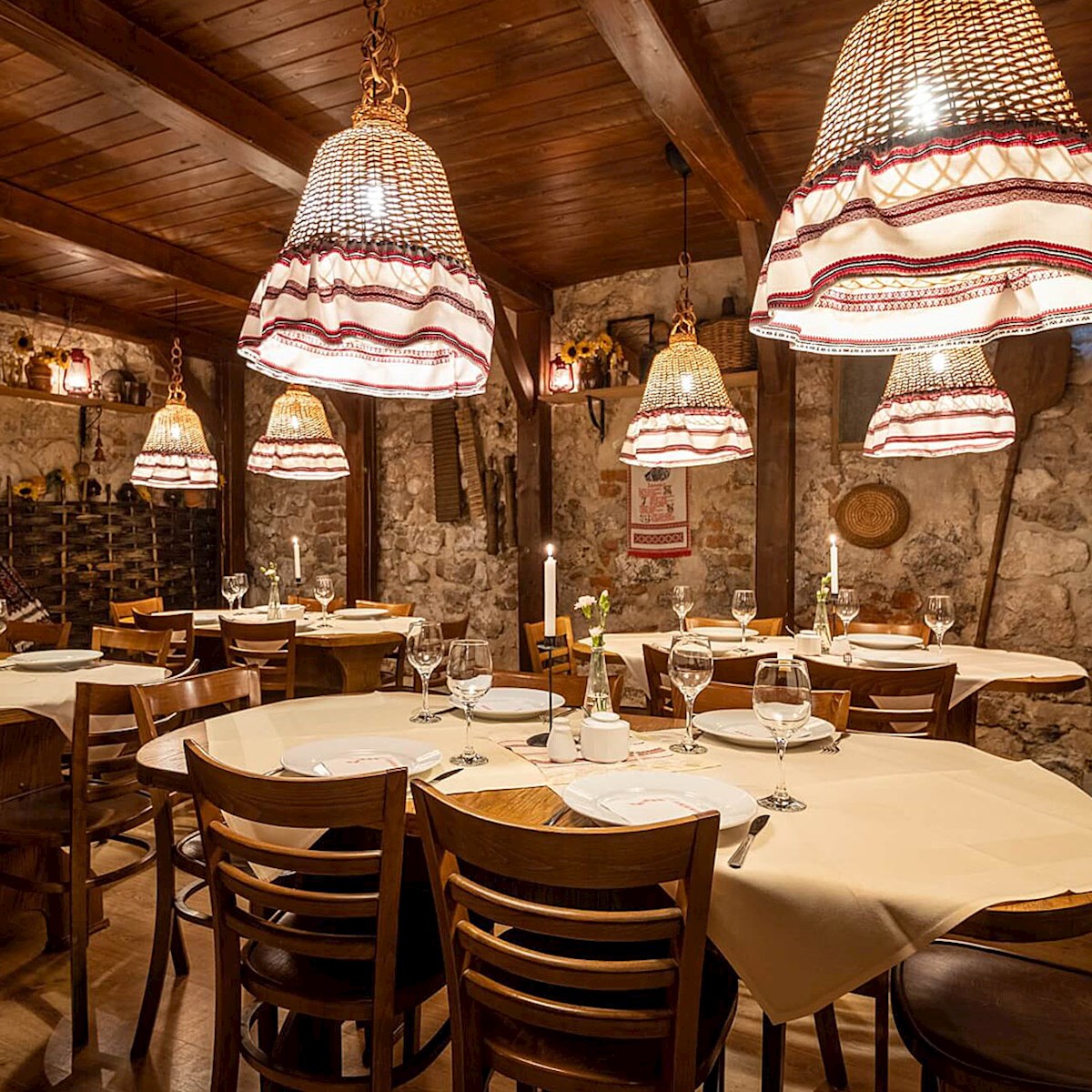 Credits: Smak Ukraiński Restaurant
Google Score - 4.4 based on 3,000+ reviews
Being their "next door neighbor", Poland has their share of great Ukrainian restaurants, and Smak Ukraiński Restaurant is surely one of the best. Down-home cooking that relies on staples like borscht, goulash and varenyky, but doesn't shy from more unique specialties, like Lviv-style pork.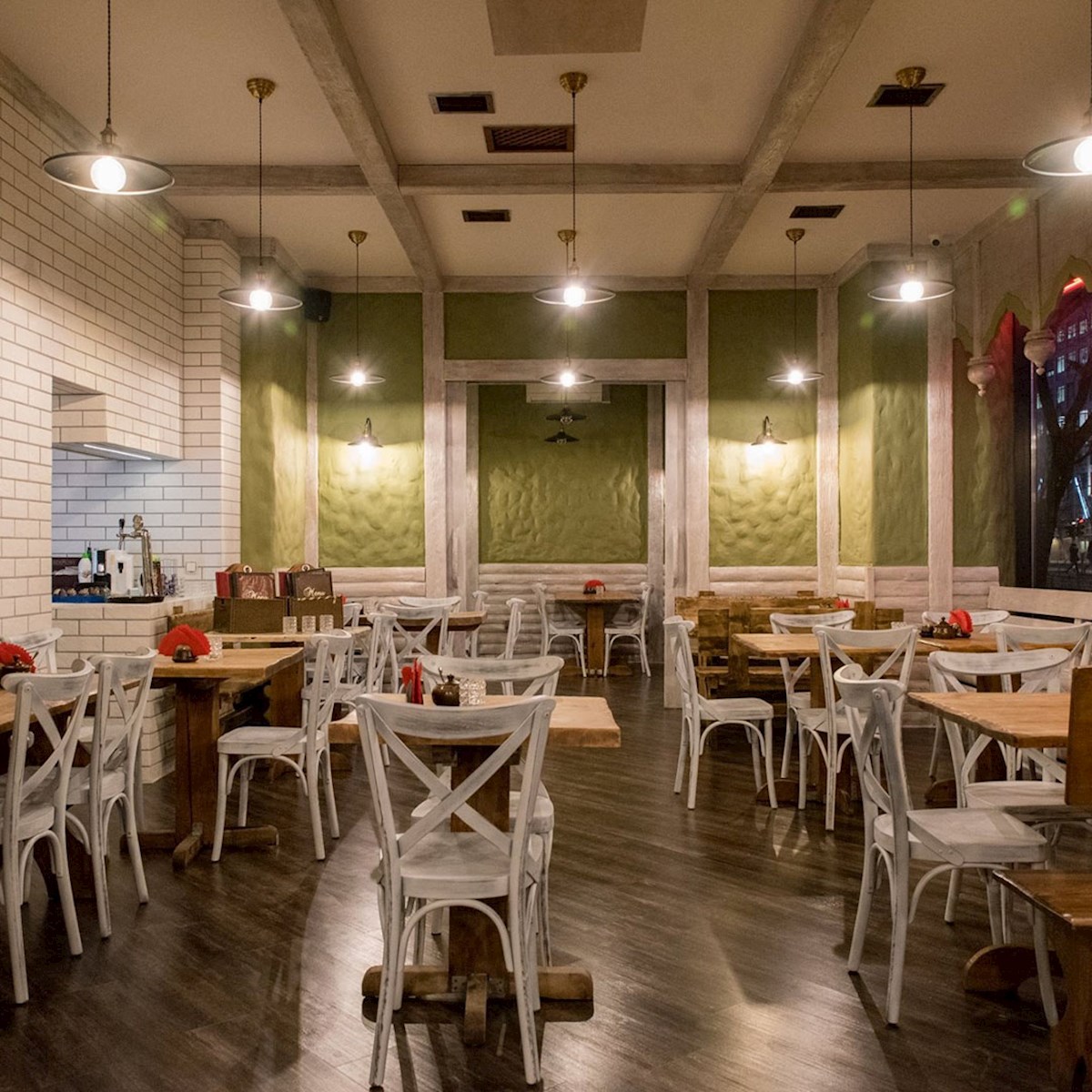 Credits: Babooshka Restaurant
Google Score - 4.4 based on 1,400+ reviews
Tourists and Warsaw residents have had the privilege to enjoy great Ukrainian food at Babooshka Restaurant since 1983., and it is still one of the best Ukrainian restaurants in the city. The menu is traditional and filled with all of the staples, and an excellent selection of beer and kvass is just an added bonus.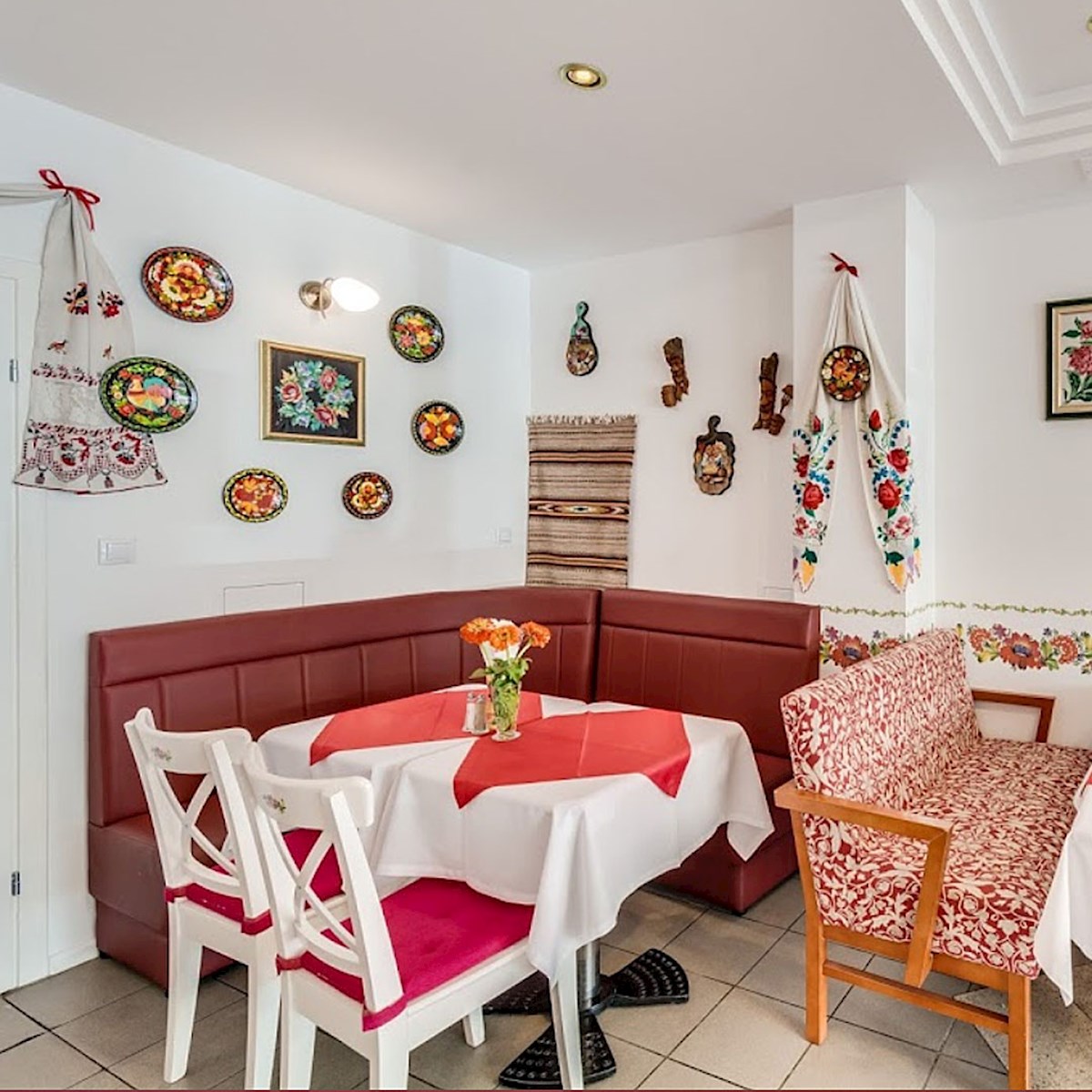 Credits: U Sióstr
Google Score - 4.4 based on 1,400+ reviews
Poland has one of the largest Ukrainian communities outside the homeland, so it's only natural that there are a few really great restaurants to choose from. U Sióstr is a charmingly decorated and warm place, excellent for a snack or a hearty dinner that includes borscht, chicken Kyiv, sausages and holubtsi.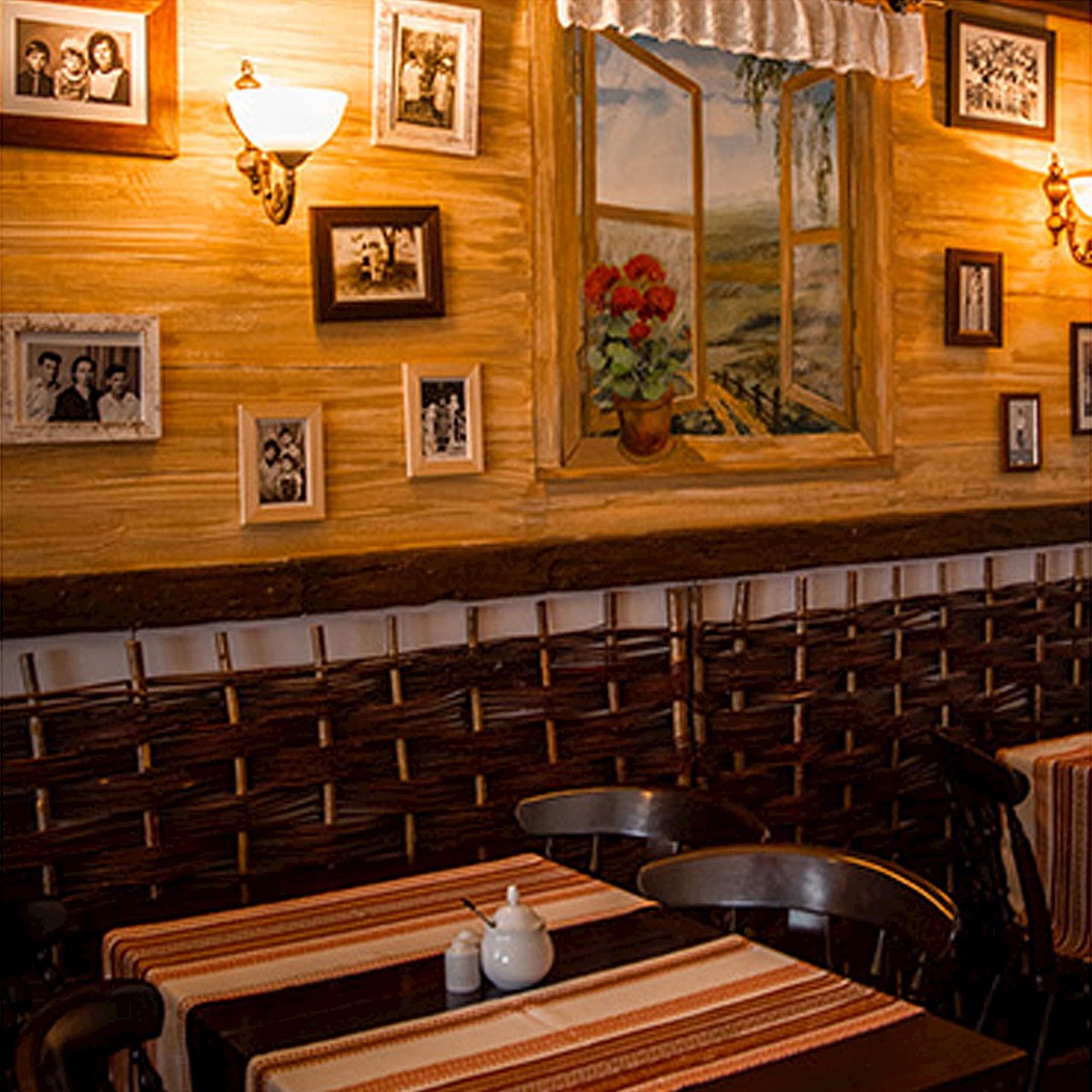 Credits: Ukraineczka
Google Score - 4.5 based on 2,500+ reviews
Right on the border with Germany, in a charming seaport town of Szczecin, a Ukrainian gastro-gem: restaurant Ukraineczka. You can be sure that, whatever you order, you're gonna have a great meal, but their drawing card is their soups. It's hard to find better borscht anywhere in the world.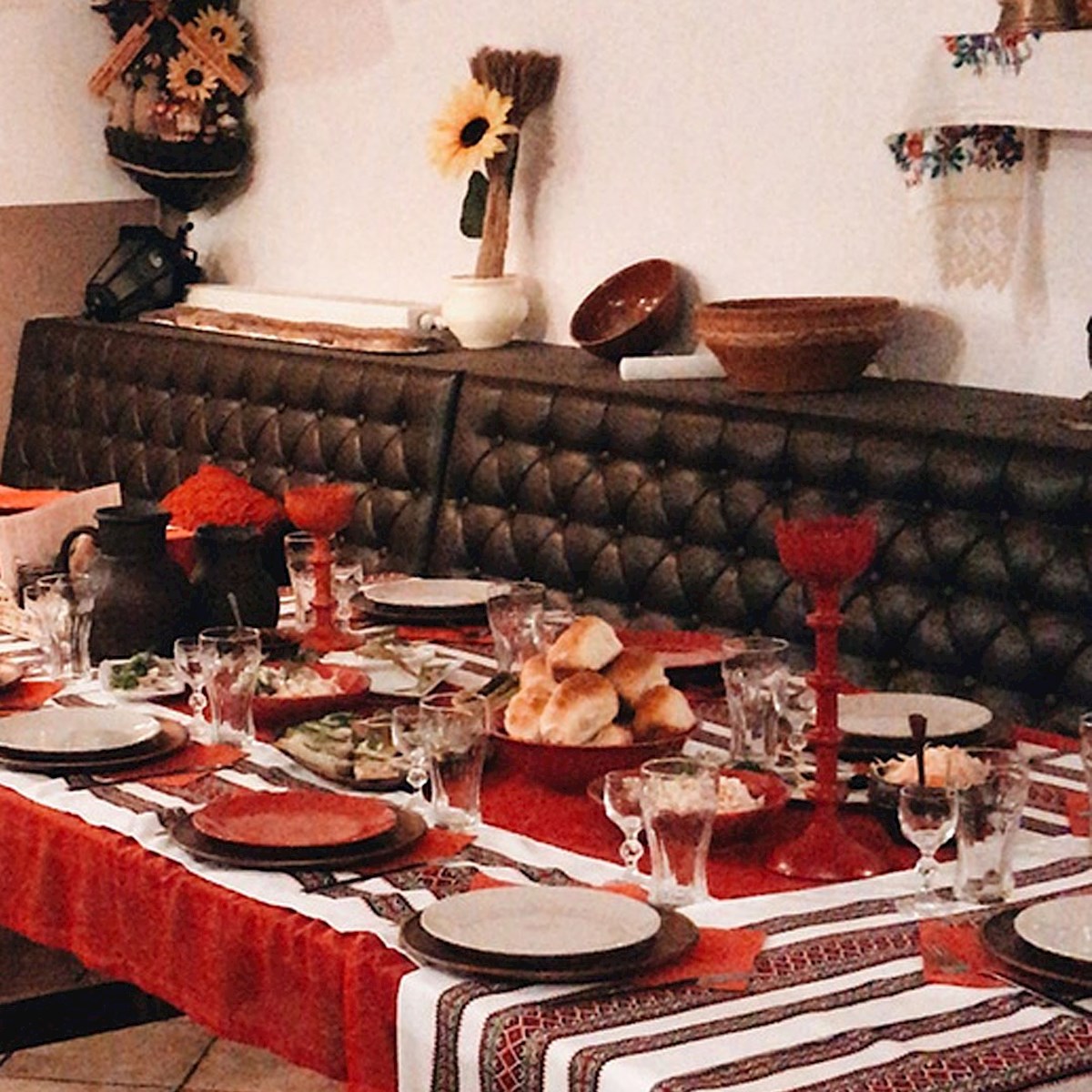 Credits: Pan Kotowski
Google Score - 4.6 based on 1,100+ reviews
Named after an old folk-tale, Pan Kotowski is a great place for some authentic, traditional Ukrainian food. Start of with some homemade salo and pickled vegetables, continue with varenyky and holubtsi, and finish this culinary rhapsody with naleśniki or sweet dumplings.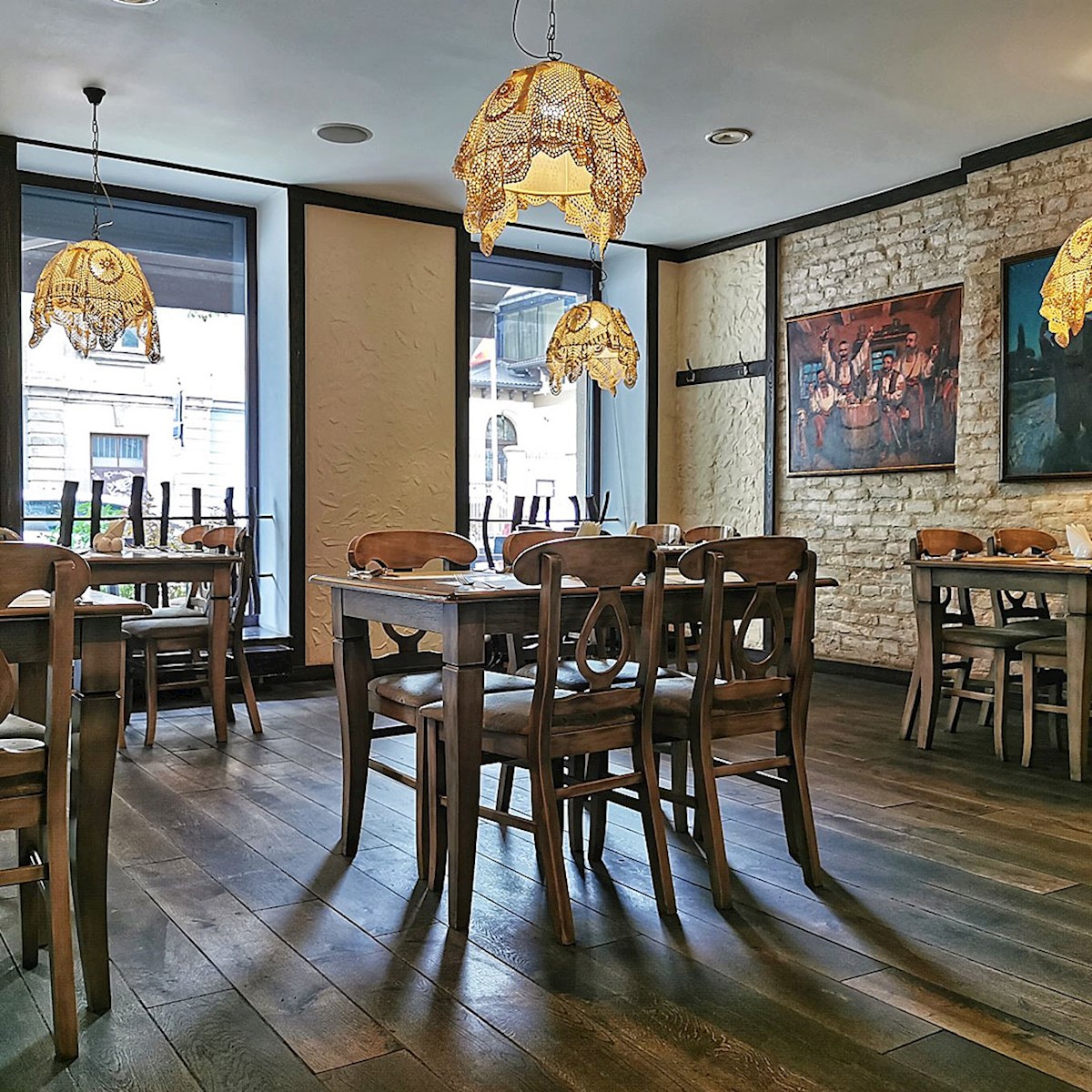 Credits: Borscht
Google Score - 4.5 based on 1,250+ reviews
Borscht may be the dish that tantalizes your curiosity, but varenyky, chicken Kyiv and filling meat dishes will get you to stay. Borsch restaurant is as authentic and traditional as it gets, and make sure you don't leave without tasting their delicious Kyiv cake.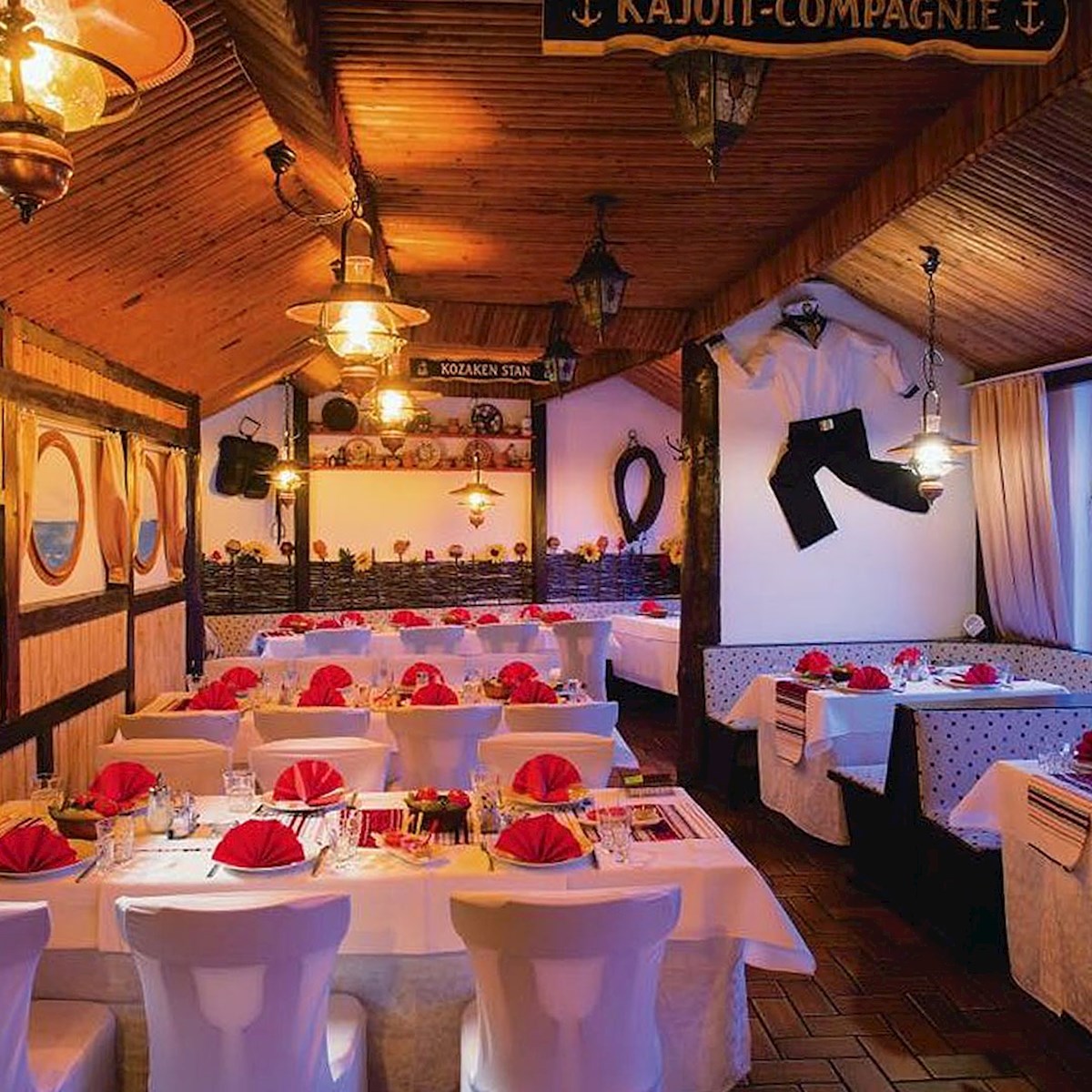 Credits: Odessa Mama
Google Score - 4.5 based on 300+ reviews
Odessa Mama shines as one of the best Ukrainian restaurants in Germany, and it enriches Berlin's gastro offer with classics like borscht, chicken Kyiv and varenyky. Nothing fancy, just good, authentic, home-style dishes in a cozy atmosphere.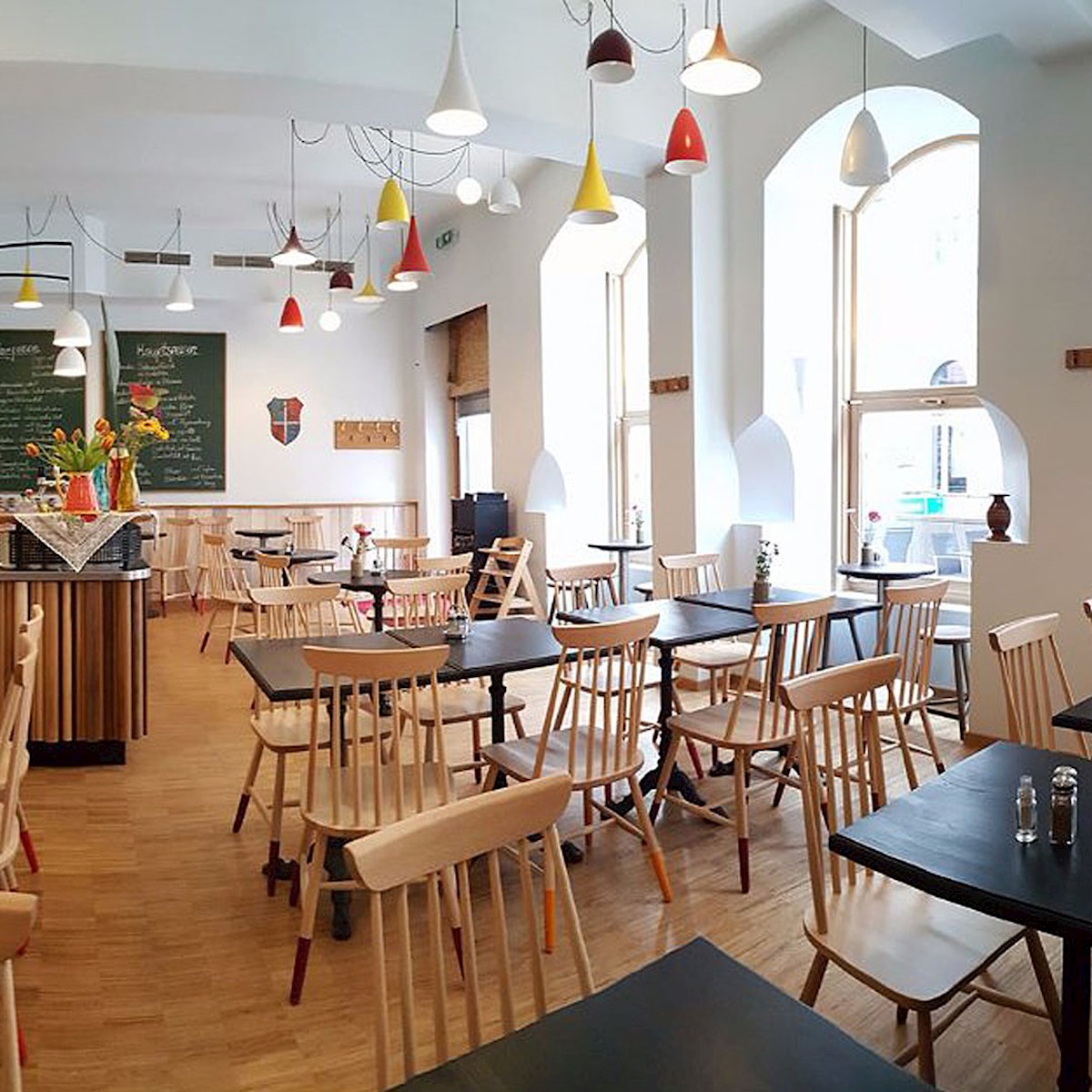 Credits: Elvira's
Google Score - 4.5 based on 600+ reviews
Elvira's motto is: "We cook the way your mother used to." Varenyky, holubtsi, borscht, chicken Kyiv... if you are not familiar with Ukrainian cuisine, at Elvira's you will get a crash course on everything you need to taste!
Asia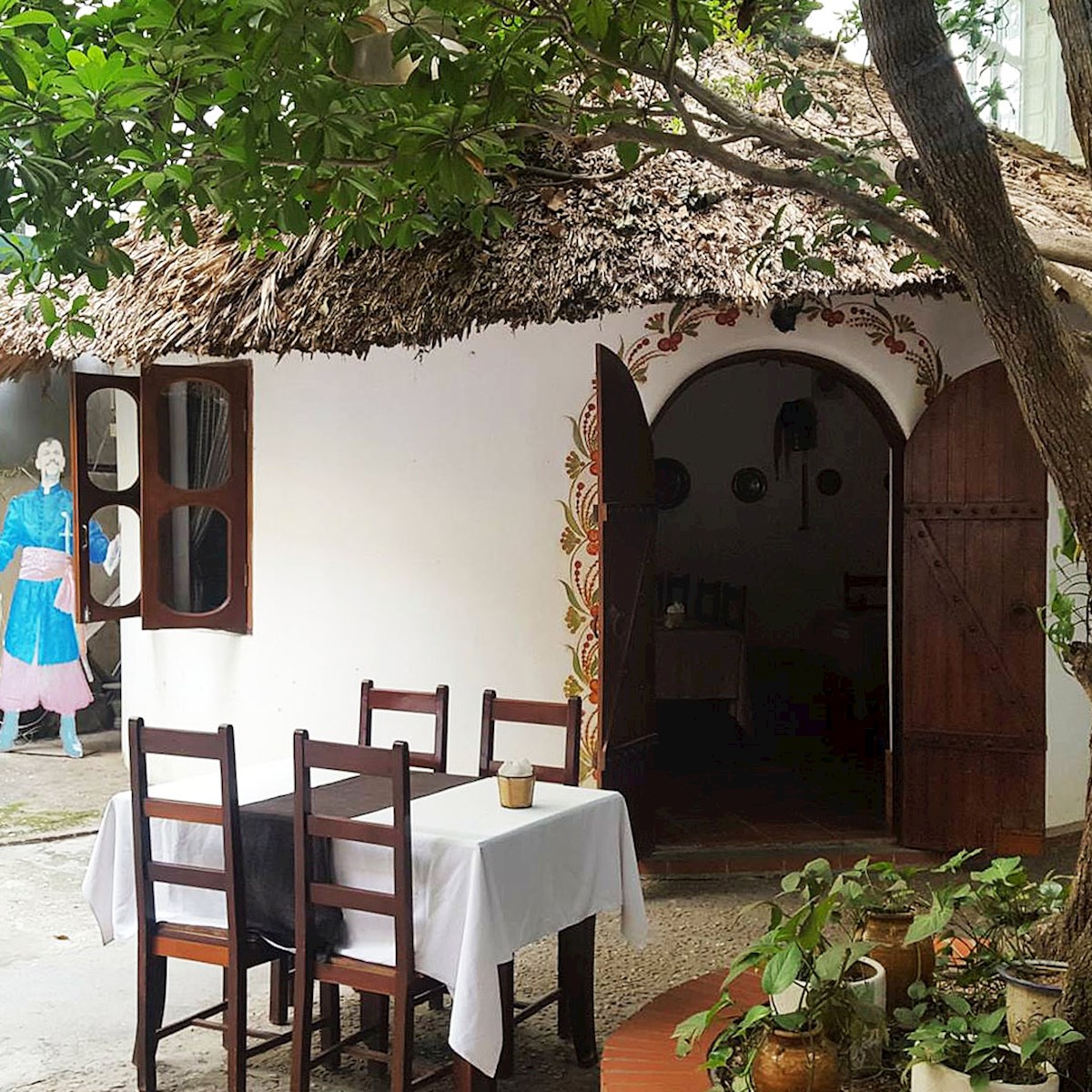 Credits: Bud'mo
Google Score - 4.5 based on 250+ reviews
You wouldn't expect to find a Ukrainian restaurant in Hanoi, let alone a good one, but Bud'mo proves that Ukrainian cuisine knows no boundaries. Chicken Kyiv and borscht are their specialties, and traditional savory or sour pancakes are obligatory beginning and end of every meal.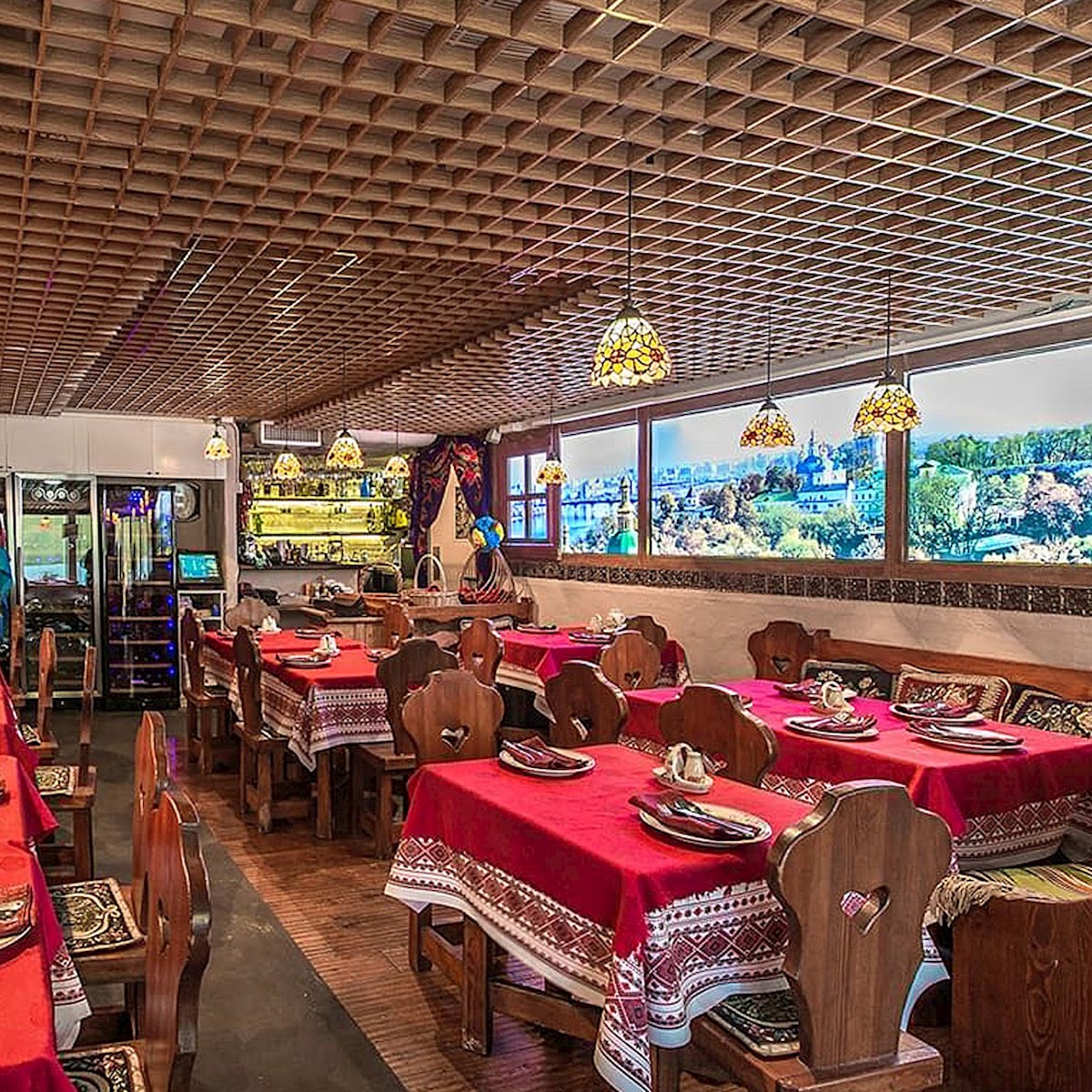 Credits: Ivan The Kozak
Google Score - 4.5 based on 600+ reviews
We don't know who Ivan was, or if he was indeed a Cossack, but this restaurant serves some of the best Ukrainian food in the Far East. Although you might find some general Eastern-European staples on the menu, classics like borscht, chicken Kyiv and honey cake still reign supreme.
READ MORE
View 34 Ukrainian foods
Top X best-rated Ukrainian dishes