The global alcohol market has been slowly recovering from the unprecedented changes caused by the Covid-19 pandemic. In 2020, the entire industry saw a significant drop in value and total sales, but the situation changed in 2021 with the expected post-pandemic growth. Surprisingly, the recovery was even better than predicted. As Drinks International reported, the total value in 2021 exceeded the value made in 2019.
The international spirit market has followed the same steady recovery in value and sales. Globally, total sales of spirits increased by 2.2% in 2021, which slightly compensates for the 8.7% drop in 2020.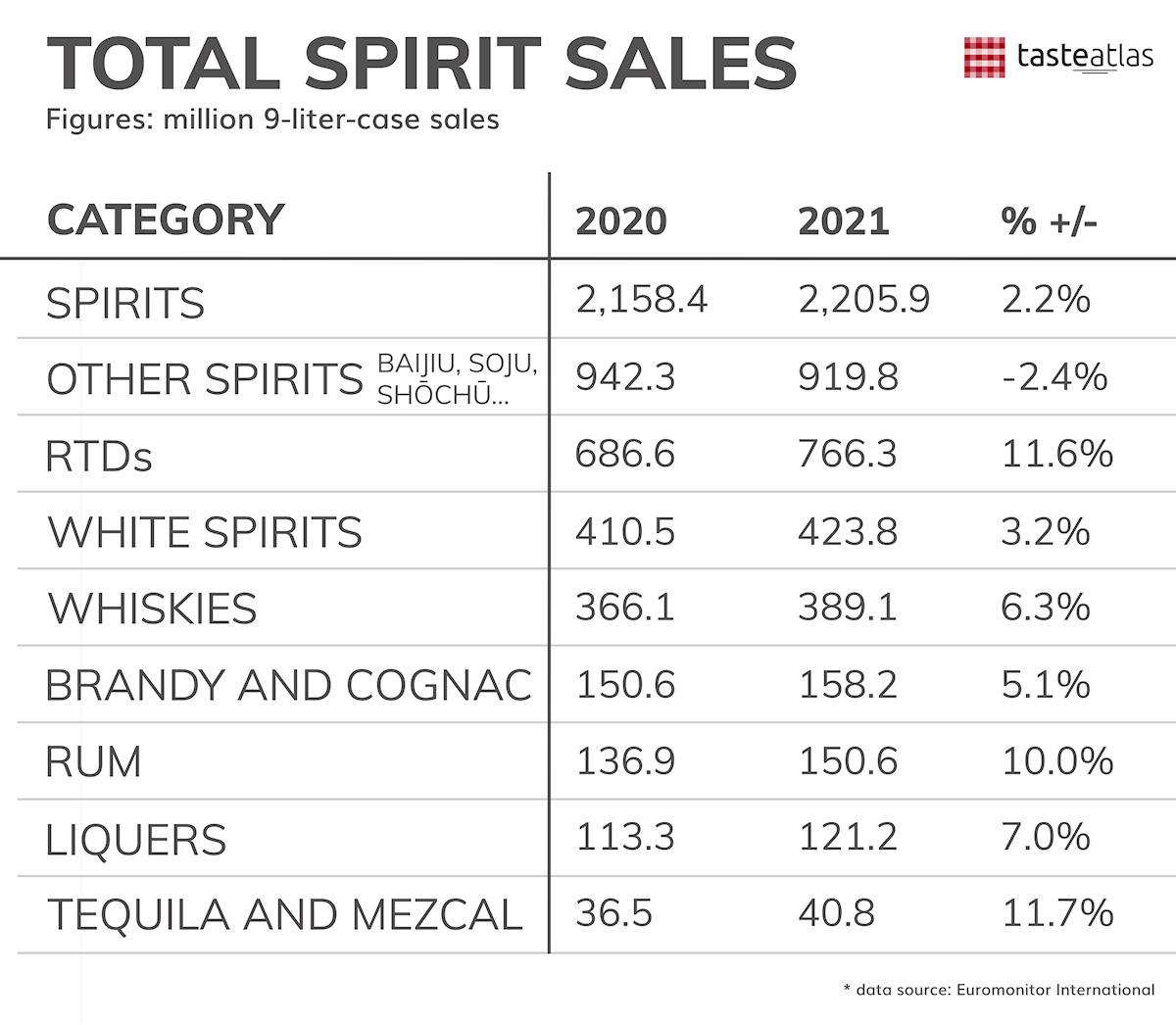 Credits: TasteAtlas
Although sales will most likely continue to grow in 2022, it is still uncertain how the market will react to the current situation, with the looming inflation and the current war in Ukraine.
Biggest spirit brands
The recent research by The Sprits Business gave a fresh overview of the current industry trends and the big names in the business of strong alcoholic drinks. The editorial team divided their analysis into major spirits categories such as Scotch, brandy, and rum, but it also included a category for local spirits such as soju, shōchū, cachaça, and pisco, and the additional group for the fastest-growing spirits category - ready-to-drink (RTD) spirits.
The analysis gave insight into some fresh and rather unconventional categories, such as Social Media Hero, which was won by Johnnie Walker.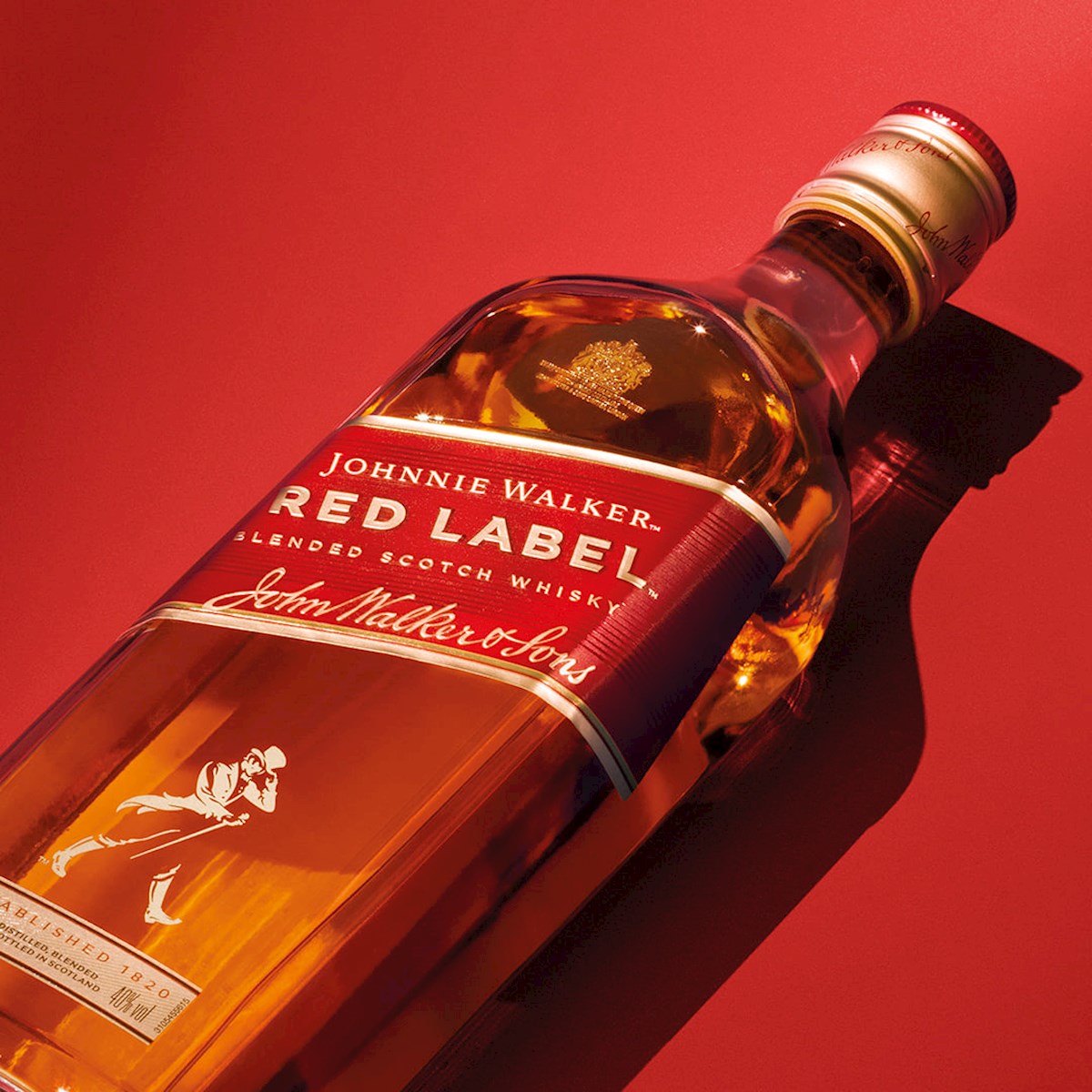 Johnnie Walker is named 2022 Social Media Hero Credits: Johnnie Walker
South Korean soju Jinhro tops the list as the best-selling spirit brand worldwide, and the premium tequila brand Casamigos was crowned the Supreme Brand Champion.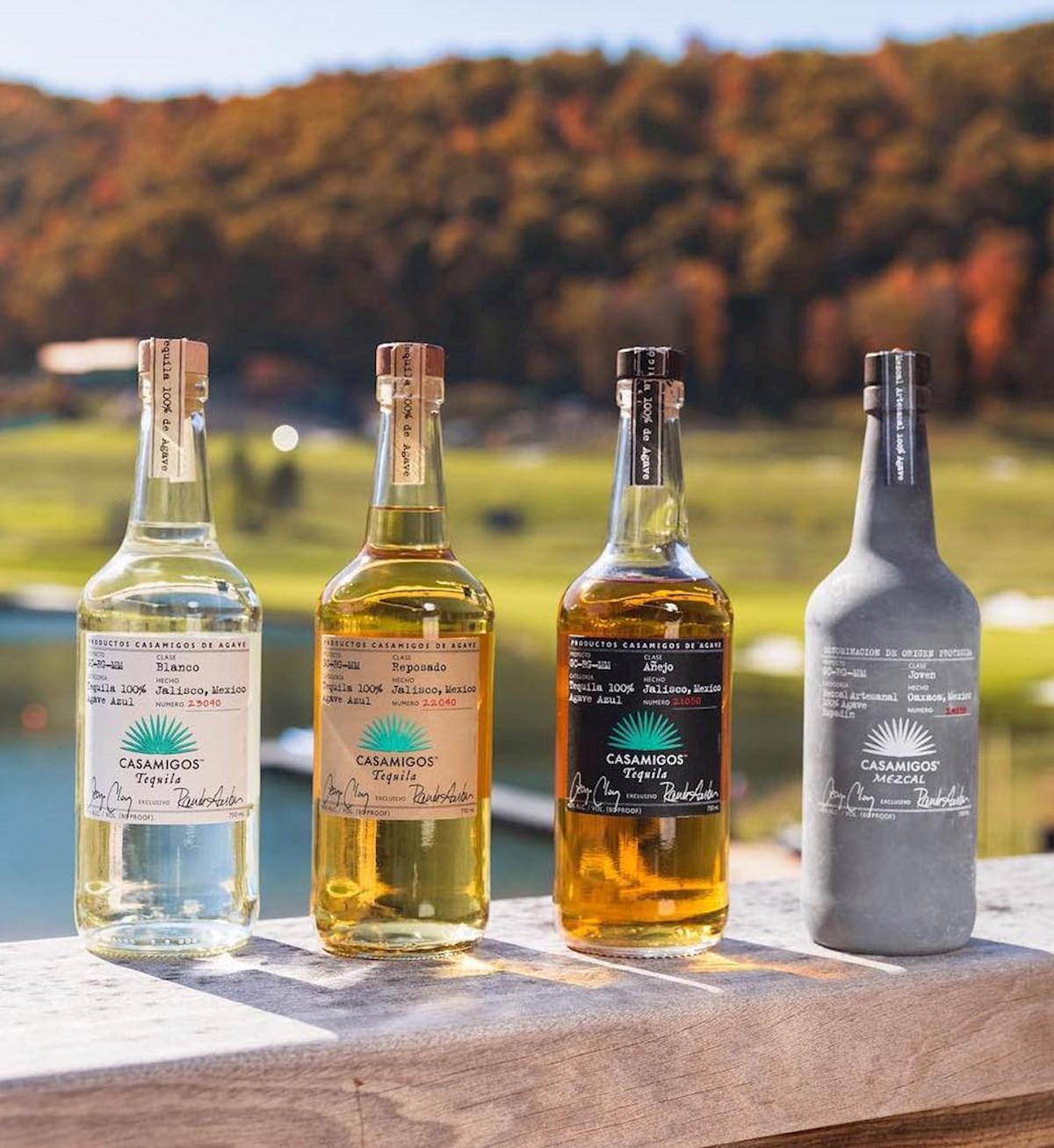 Casamigos tequilas Credits: Casamigos
Brands with the fastest growth in 2021
The analysis of the fastest-growing brands in the spirit industry revealed top ten brands with impressive sales growth. The list includes some old favorites and several newcomers, while the featured spirits include brandy, tequila, vodka, Scotch, gin, baijiu, and pisco.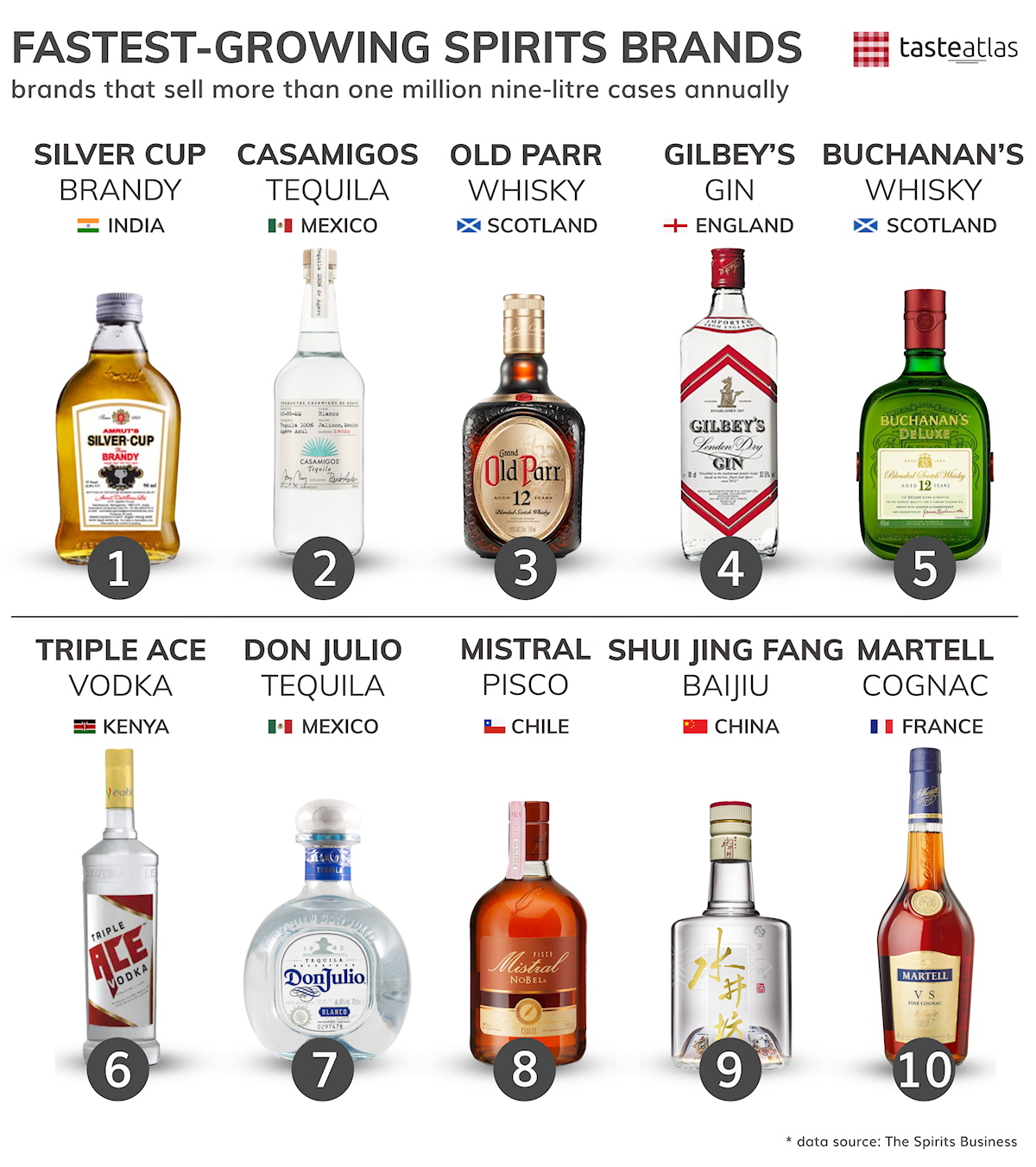 Credits: TasteAtlas
According to the research, the fastest growing brand that has more than doubled its sales is the Silver Cup Brandy, Indian oak-aged brandy distributed by the Amrut Distillers. It is followed by Casamigos Tequila, which is now owned by Diageo. The top ten list closes with Martell as the only Cognac on the list. Diageo rules the list as the most represented company—with seven brands on the list.
READ MORE
View 162 spirits of the world