How it's made
Traditional Jinhua ham is made from the hind legs of a local pig breed called liangtouwu. This rare and expensive pig breed, also affectionately called "panda pig" due to its black and white patterns, has been known for 1,600 years, and it's beloved for its high fat content and small size (via Oxford Academic). A whopping 36 procedures (Zhejiang China's official site says it even goes up to 80!) are necessary to produce this ham – including trimming, salting, soaking, washing, drying, shaping, fermenting, and smelling.
After it's been cleaned, the ham leg is salted six times, coming around to 25-35 days between each process of salting. It's then placed in a cold and dark room for 6-8 months in order to develop its typical aroma and flavor (per SBS). The salting is traditionally done in winter, and the legs are then washed and hung to dry in January. Interestingly enough, some say that Jinhua ham is shaped like a bamboo leaf, but it's maybe better described as pipa-shaped: pipa is a traditional four-stringed Chinese lute.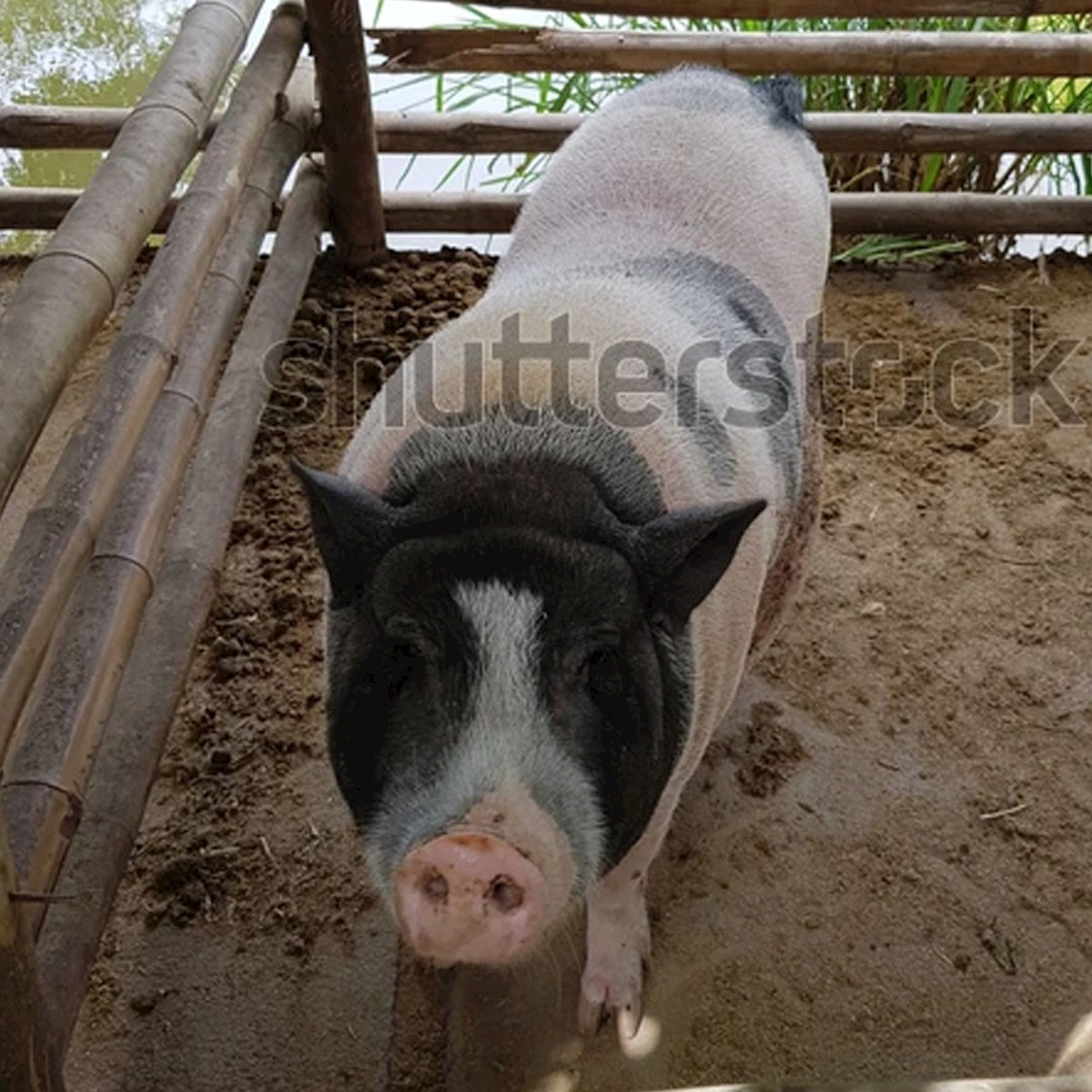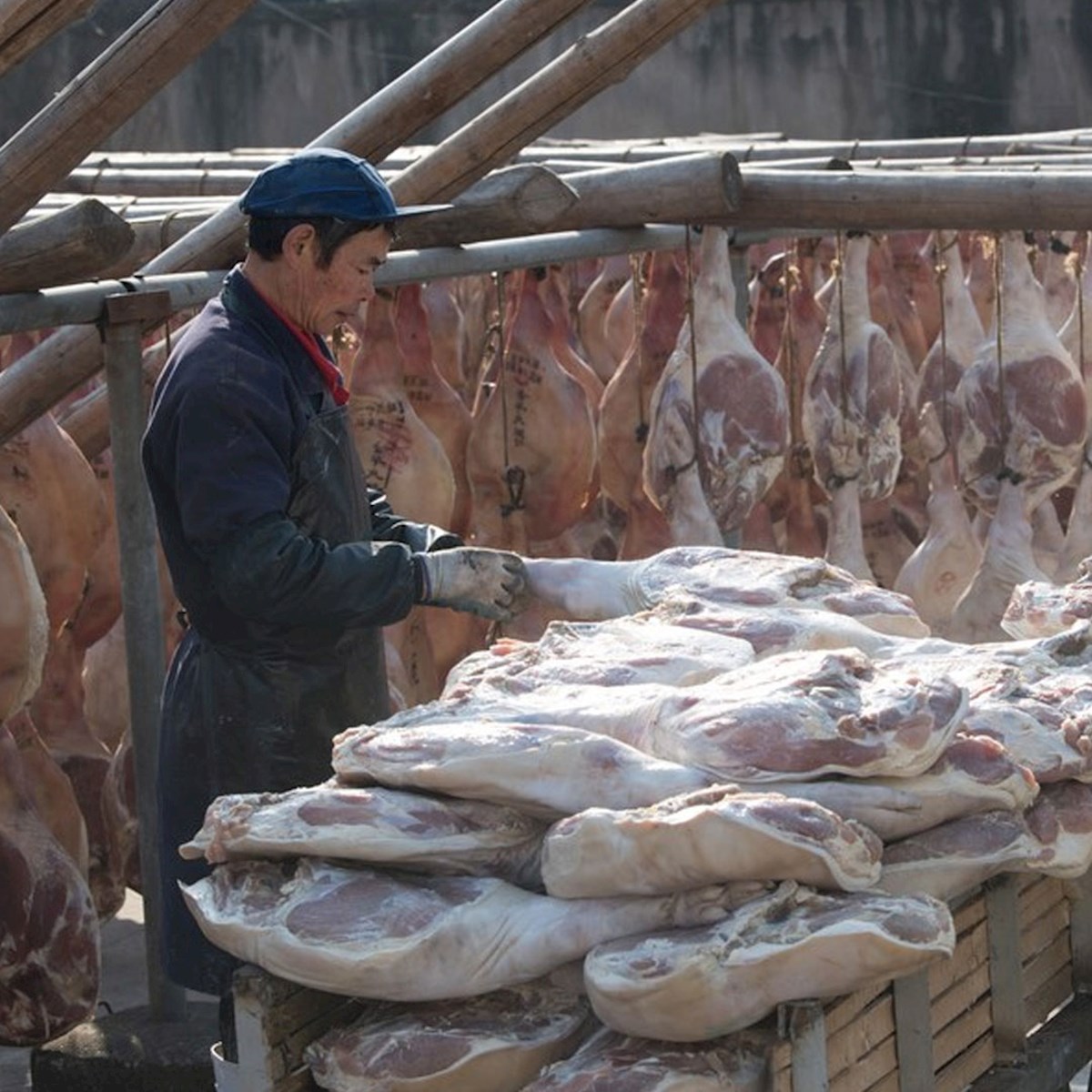 What does it taste like?
First of all, if you're living in the US, abandon all hope, as Jinhua ham is banned in the States due to unnecessarily strict regulations - the traditional process of production doesn't meet sanitation standards that are required from American producers. The rest of us can enjoy Jinhua ham, but Parma ham and Jamón ibérico shouldn't feel threatened because Jinhua ham is unlike most other cured hams – its aromas and flavors are much more intense than prosciutto, and the ham is very, very salty and slightly smoky, with an intense umami flavor.
The texture is very dense and hard. Each Jinhua ham is vacuum-sealed and packaged in boxes, and it can be sold for up to $1,200, although each thigh typically sells for $80 per piece, depending on the size (via Vice). So if the ham is very hard and salty, how do the locals eat it?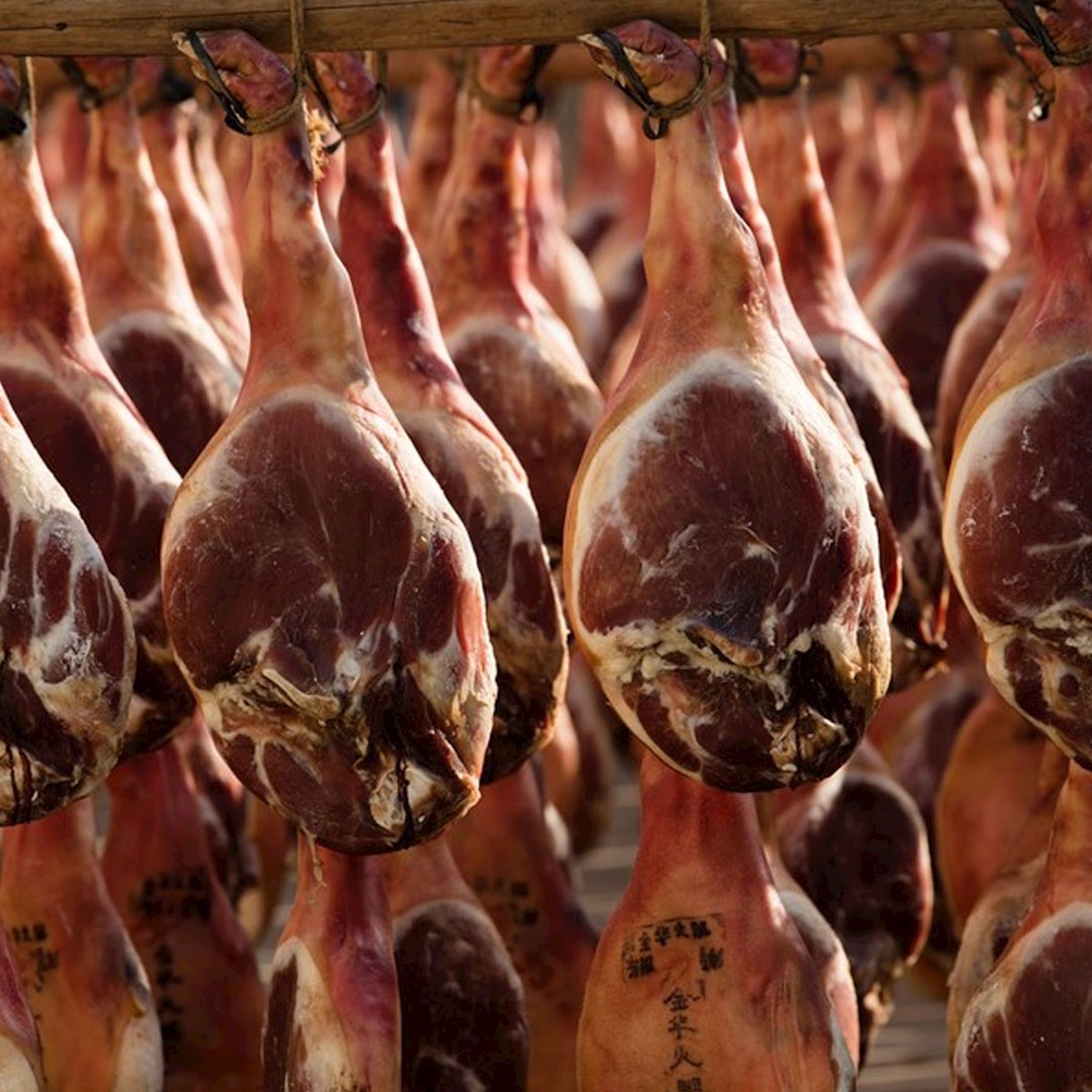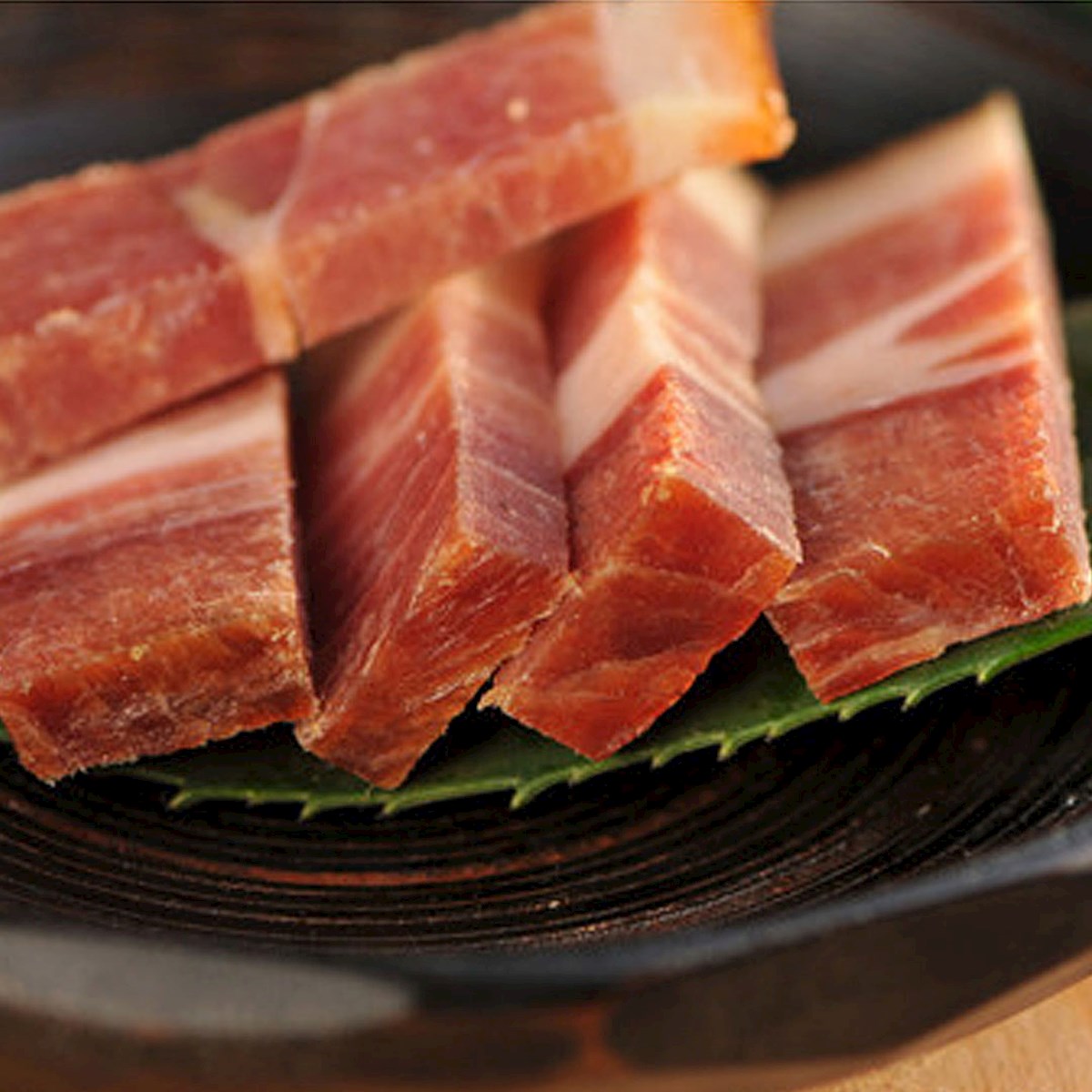 How to eat Jinhua Ham
Due to the fact that Jinhua ham is intensely salty and hard, it's typically not eaten by the slice like most western hams. However, some people like to shave it thinly, put it between two slices of bread, and then enjoy it with beer or wine on the side (per The Hong Kong Cookery). In some upscale restaurants, thin shavings of Jinhua ham are lightly roasted and brushed with honey and osmanthus flowers before serving, making complex and unique flavors in the process, as the honey's sweetness balances the ham's saltiness (via Vice).
In most cases, the ham is not used as the main ingredient, but as a flavor enhancer – it's most commonly added to soups, stews, stir-fries with vegetables, and Chinese stocks and broths. If you ever get a piece of this prized ham, we suggest stir-frying it with shiitake mushrooms, garlic, scallions, and carrots, or using it in fried rice with eggs, garlic, cabbage, and fish sauce.
Of course, if you're feeling adventurous, you can always try it thinly shaved between slices of bread. And if you ever find yourself in Jinhua, make sure to visit the city's museum that's dedicated exclusively to ham, called Jinhua Ham Museum.