Each year, the TasteAtlas Awards are a cause of joy for some and a cause of anger and resentment for others. We often get angry questions, including calls from embassies, about why we rated a cuisine a certain way.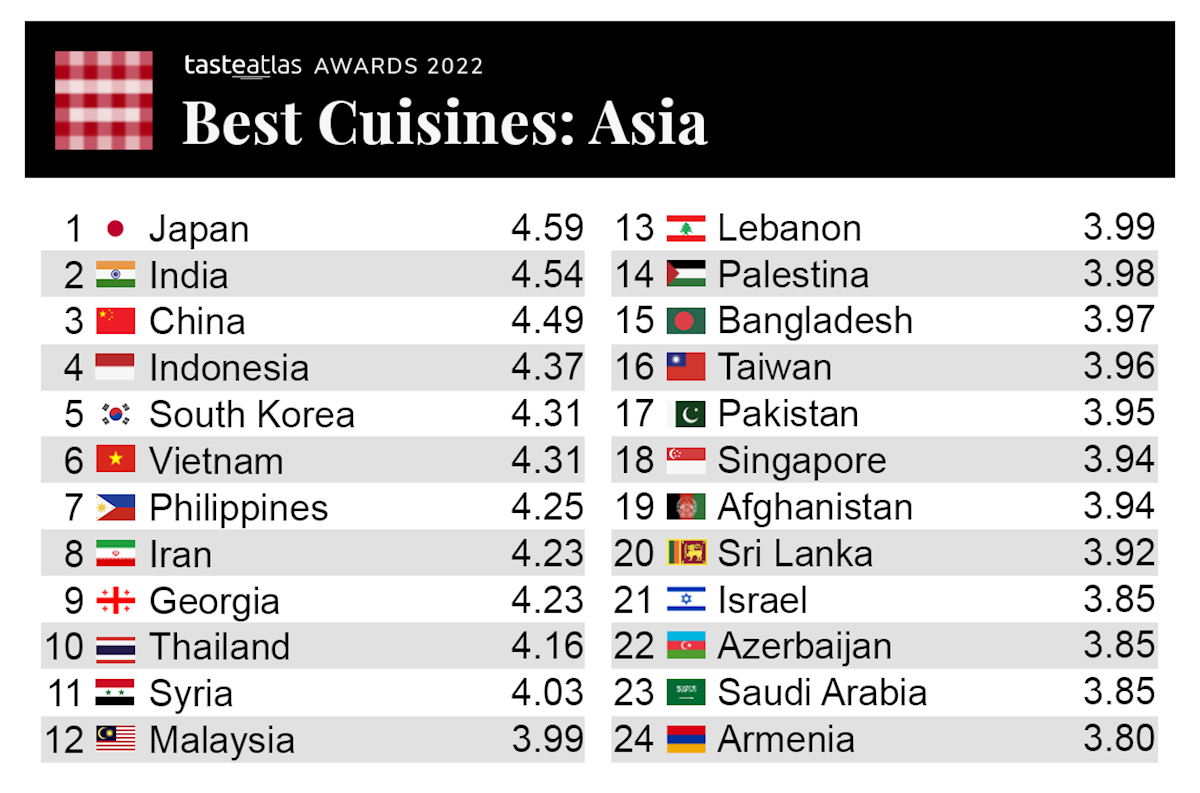 Credits: Tasteatlas
Let's explain the methodology once again: visitors rate dishes, beverages, and ingredients, not cuisines. We do not rate anything; we only add and divide. We do not count all the votes; some are recognized as invalid by our system, for example, nationalistic or made by bots. Then, we take the average of the valid votes for all the best-rated dishes of each cuisine, and the system compiles the list. Each cuisine has between 10 to 50 best-rated dishes, depending on the size of the cuisine or the number of rated dishes on TasteAtlas.
And that's it: this is the average rating of each Asian cuisine - on the map and ranked from the worst to best.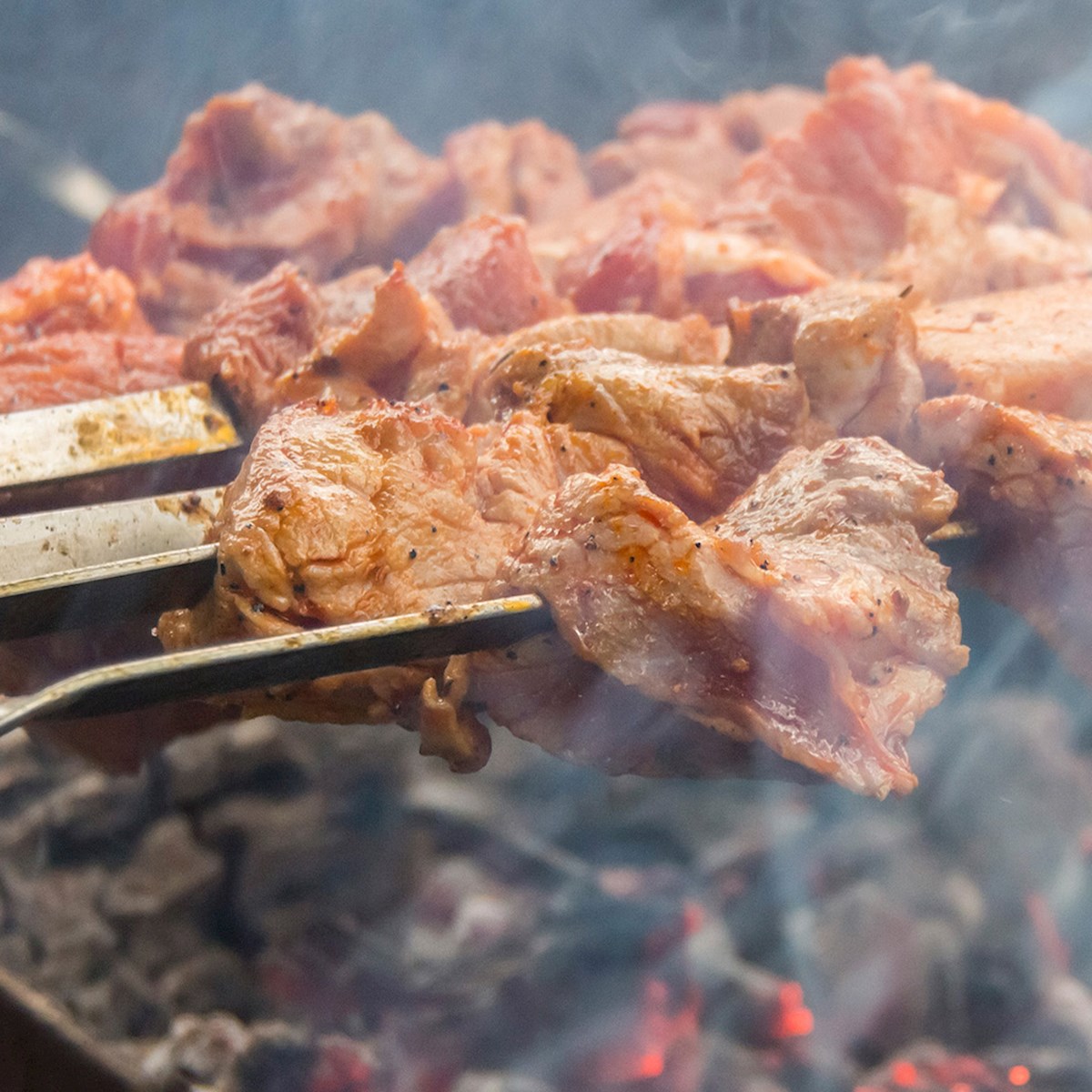 Khorovats / Credits: Shutterstock
24. Armenian cuisine 🇦🇲
Average score: 3.80
5 ICONIC DISHES
1. Khorovats - 4.3
2. Lavash- 4.3
3. Lula kebab - 4.2
4. Harissa - 3.7
5. Zhingyalov khats - 3.7

5 ICONIC PRODUCTS
1. Lori - 3.9
2. Matzoon - 3.7
3. Motal - 3.6
4. Chanakh - 3.2
5. Ararat - 3.2

Best local restaurants in Armenia
Discover Armenian local food
Top 10 Armenian dishes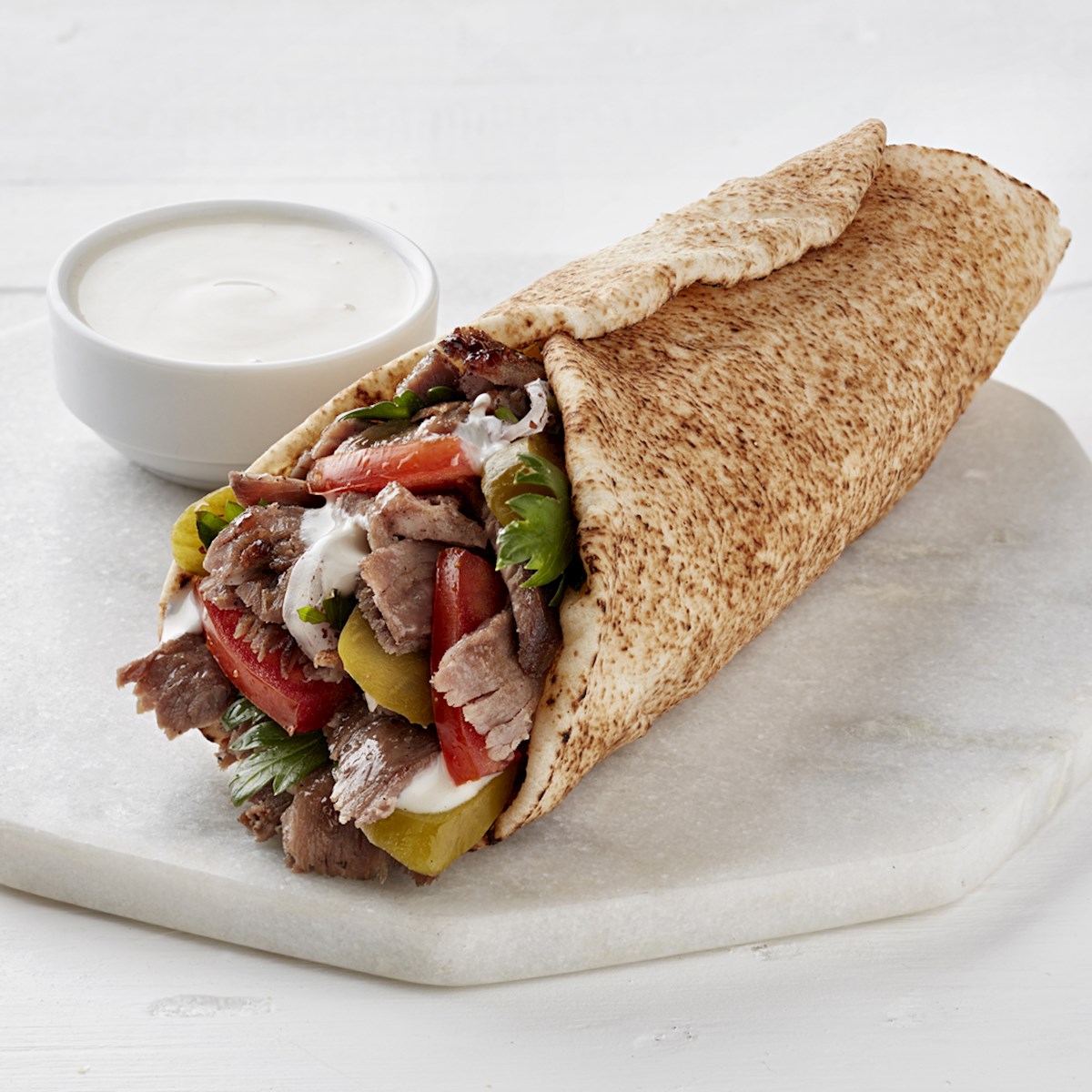 Shawarma / Credits: Shutterstock
23. Saudi cuisine 🇸🇦
Average score: 3.85
5 ICONIC DISHES
1. Shawarma - 4.6
2. Ma'amoul - 3.9
3. Martabak - 3.8
4. Harees - 3.5
5. Kabsa - 3.2

Best local restaurants in Saudi Arabia
Discover Saudi local food
Top 5 Saudi dishes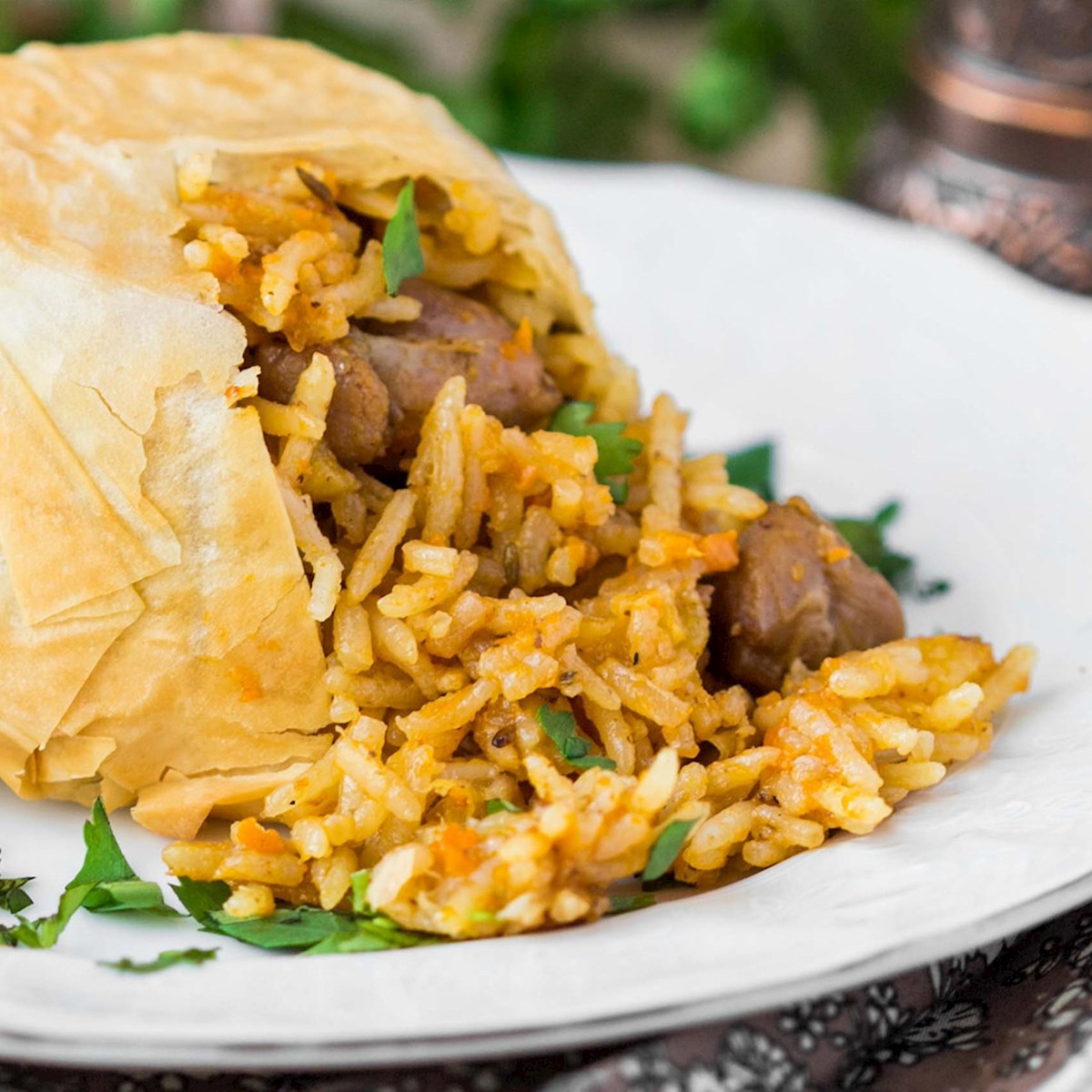 Shah pilaf / Credits: Shutterstock
22. Azerbaijani cuisine 🇦🇿
Average score: 3.85
5 ICONIC DISHES
1. Shah pilaf - 4.5
2. Piti - 3.9
3. Manqal salatı - 3.8
4. Yarpaq dolması - 3.6
5. Dovga - 3.5

Best local restaurants in Azerbaijan
Discover Azerbaijani local food
Top 10 Azerbaijani dishes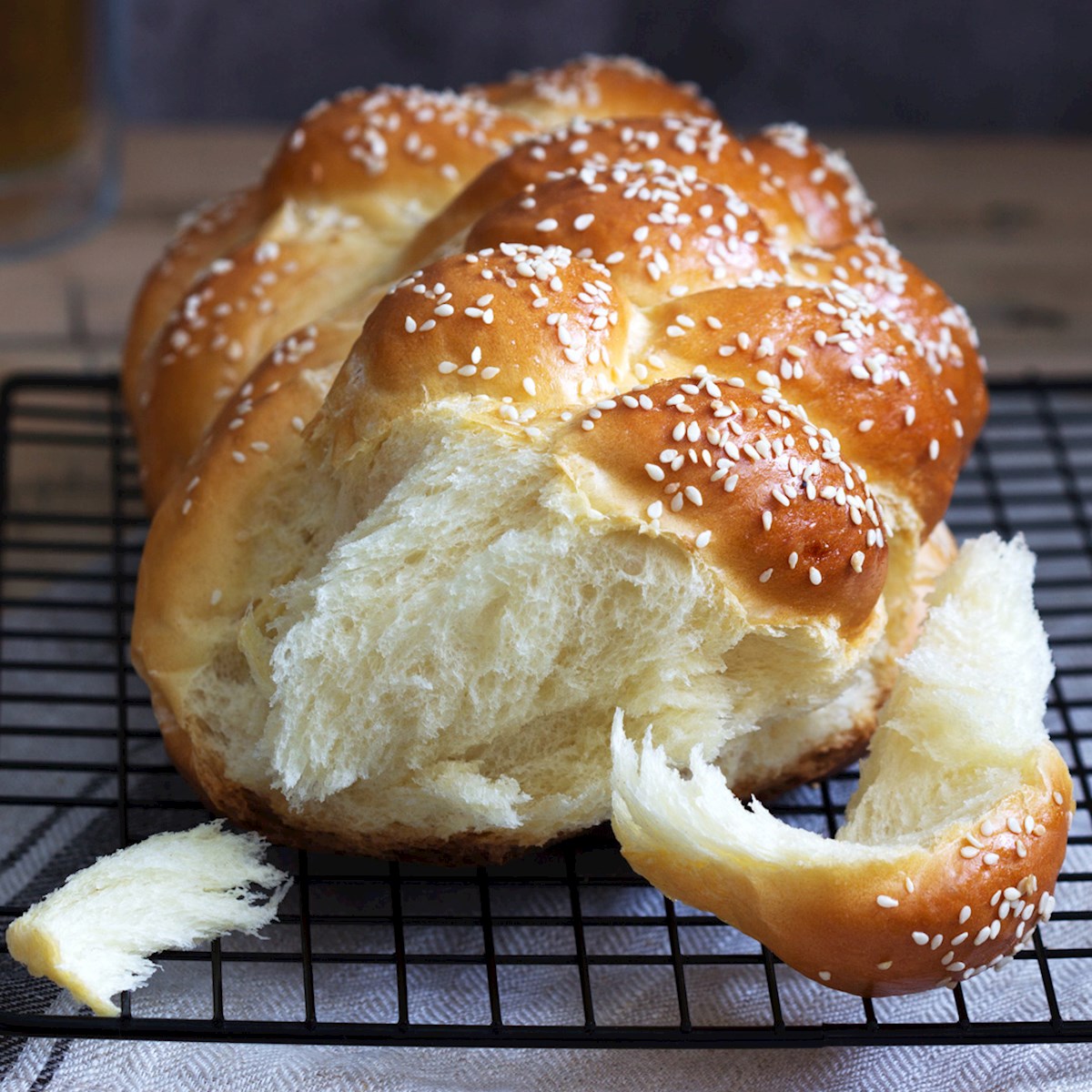 Challah / Credits: Shutterstock
21. Israeli cuisine 🇮🇱
Average score: 3.85
5 ICONIC DISHES
1. Challah - 4.5
2. Hummus - 4.4
3. Sabich - 4.3
4. Falafel - 4.2
5. Cholent - 4.0

Best local restaurants in Israel
Discover Israeli local food
Top 10 Israeli dishes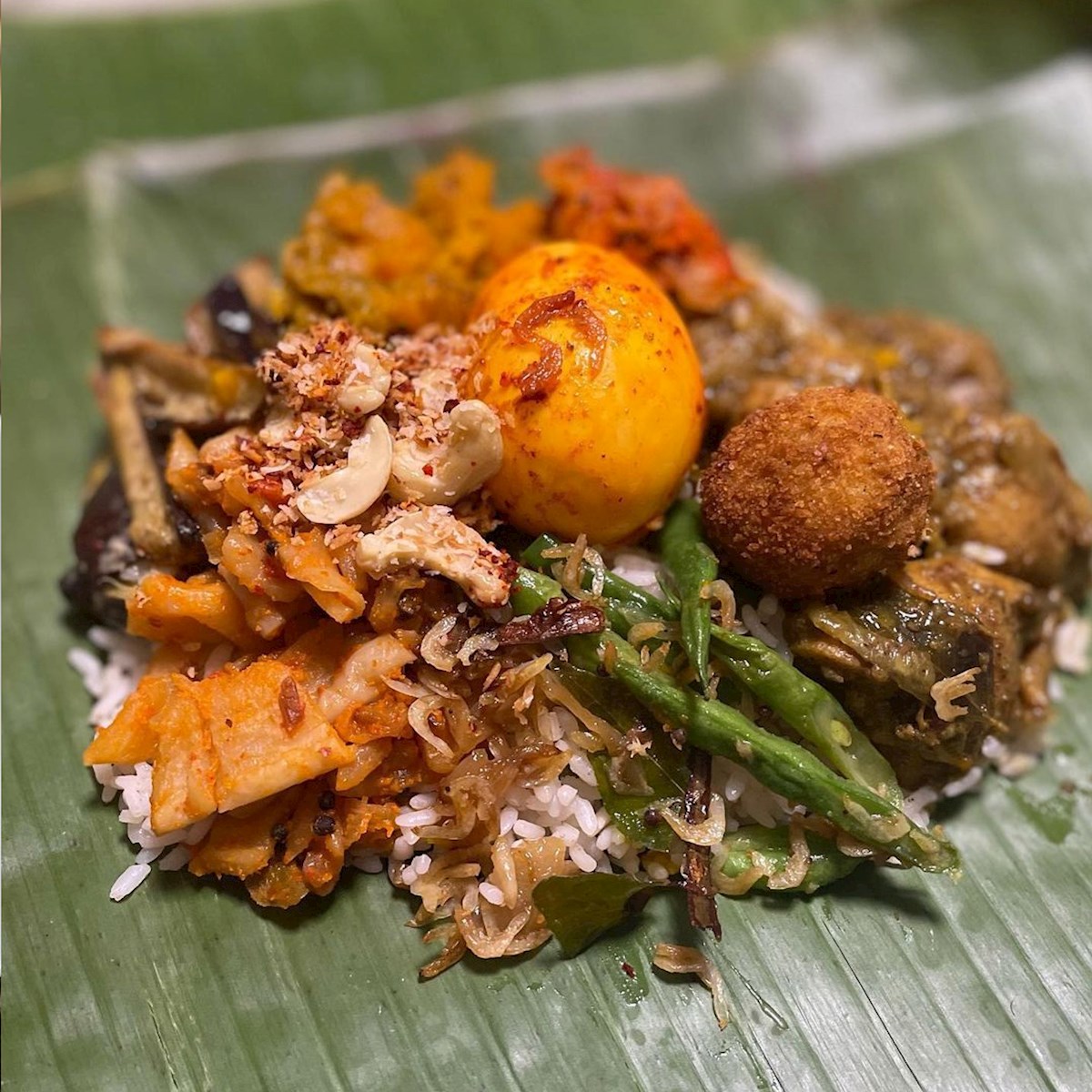 Lamprais / Credits: curryen naka Instagram
20. Sri Lankan cuisine 🇱🇰
Average score: 3.92
5 ICONIC DISHES
1. Lamprais - 4.3
2. Sri Lankan Rice and Curry - 4.2
3. Kottu - 3.7
4. Pol sambola - 3.7
5. Kiribath - 3.2

5 ICONIC PRODUCTS
1. Ceylon Cinnamon - 4.5
2. Ceylon Black Tea - 4.3
3. Sri Lankan Crabs - n/a
4. Meekiri - n/a
5. Ceylon arrack - n/a

Best local restaurants in Sri Lanka
Discover Sri Lankan local food
Top 6 Sri Lankan dishes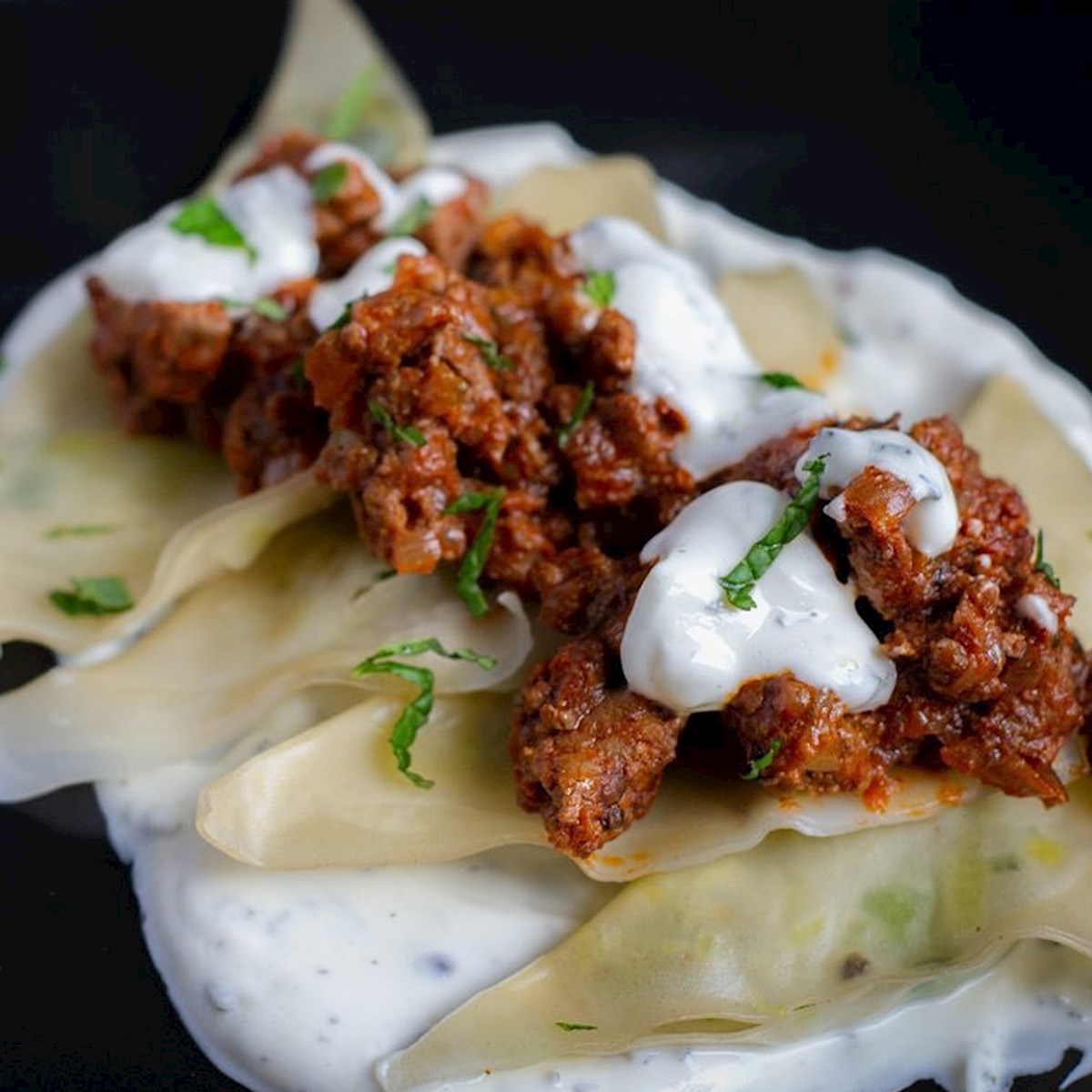 Aushak / Credits: gradfoodblog Instagram
19. Afghan cuisine 🇦🇫
Average score: 3.94
5 ICONIC DISHES
1. Aushak - 4.3
2. Bolani - 4.3
3. Kabuli pulao - 4.1
4. Borani kadoo - 3.5
5. Mastawa - n/a

5 ICONIC PRODUCTS
1. Asafoetida - n/a
2. Quroot - n/a
3. Afghan Nuts - n/a
4. Afghan Grapes - n/a
5. Afghan Dried Fruit - n/a

Discover Afghan local food
Top 4 Afghan dishes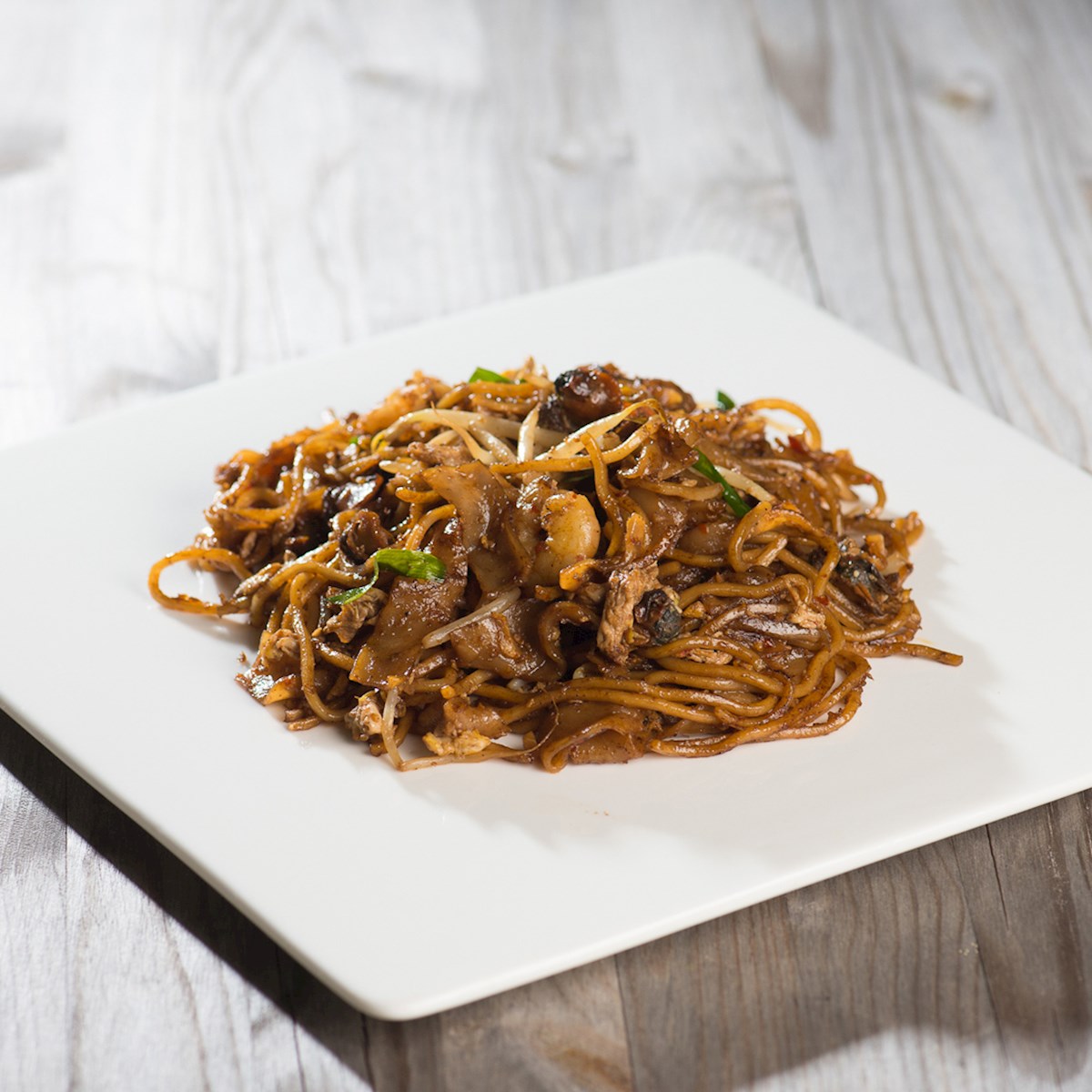 Char kway teow / Credits: Shutterstock
18. Singaporean cuisine 🇸🇬
Average score: 3.94
5 ICONIC DISHES
1. Char kway teow - 4.4
2. Chilli Crab - 4.3
3. Black Pepper Crab - 4.3
4. Duck Rice - 4.1
5. Beef kway teow - 4.1

Best local restaurants in Singapore
Discover Singaporean local food
Top 10 Singaporean dishes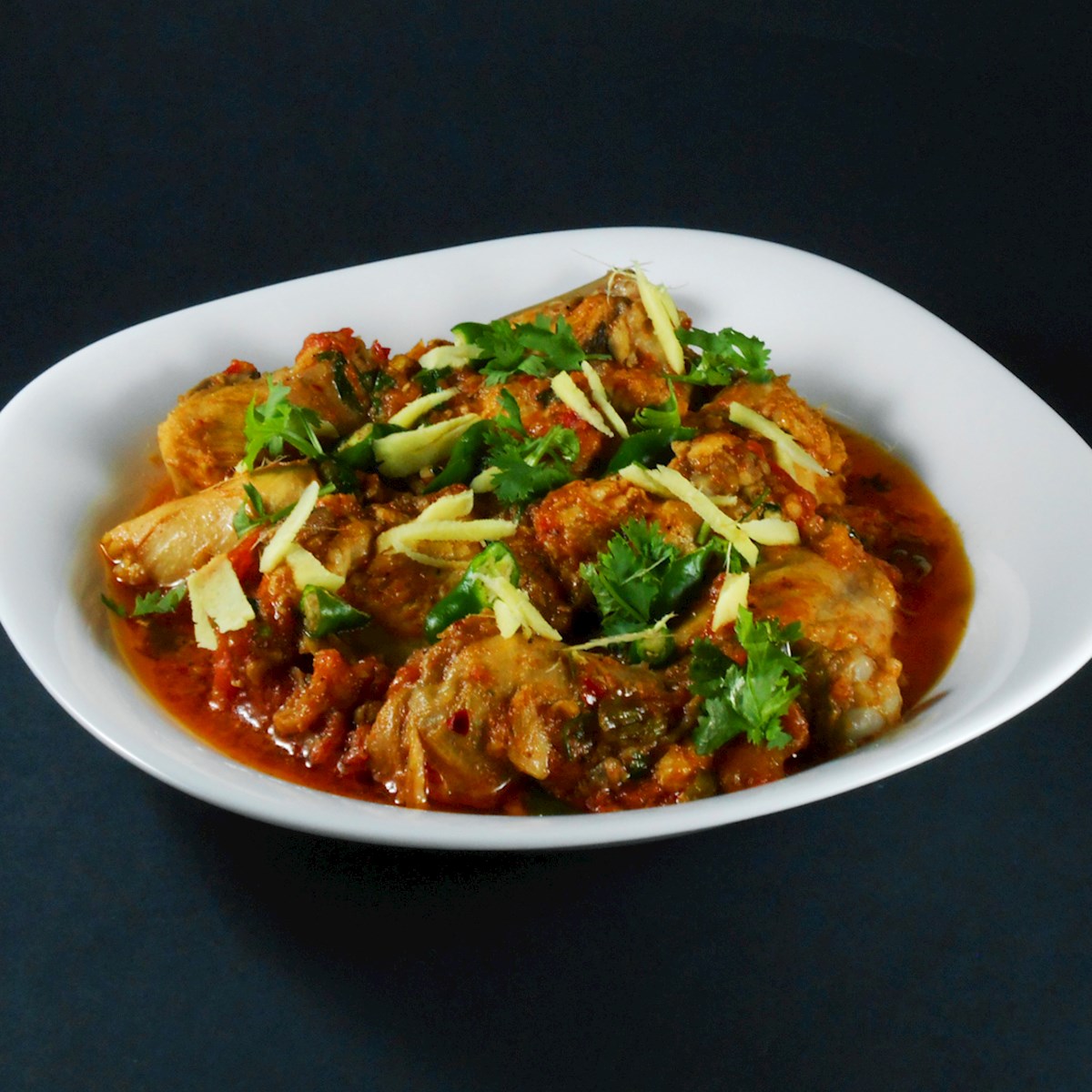 Chicken karahi / Credits: Shutterstock
17. Pakistani cuisine 🇵🇰
Average score: 3.95
5 ICONIC DISHES
1. Chicken karahi - 4.3
2. Chapli kabab - 4.3
3. Seekh kabab - 4.0
4. Nihari - 4.0
5. Aloo gosht - 3.7

Best local restaurants in Pakistan
Discover Pakistani local food
Top 10 Pakistani dishes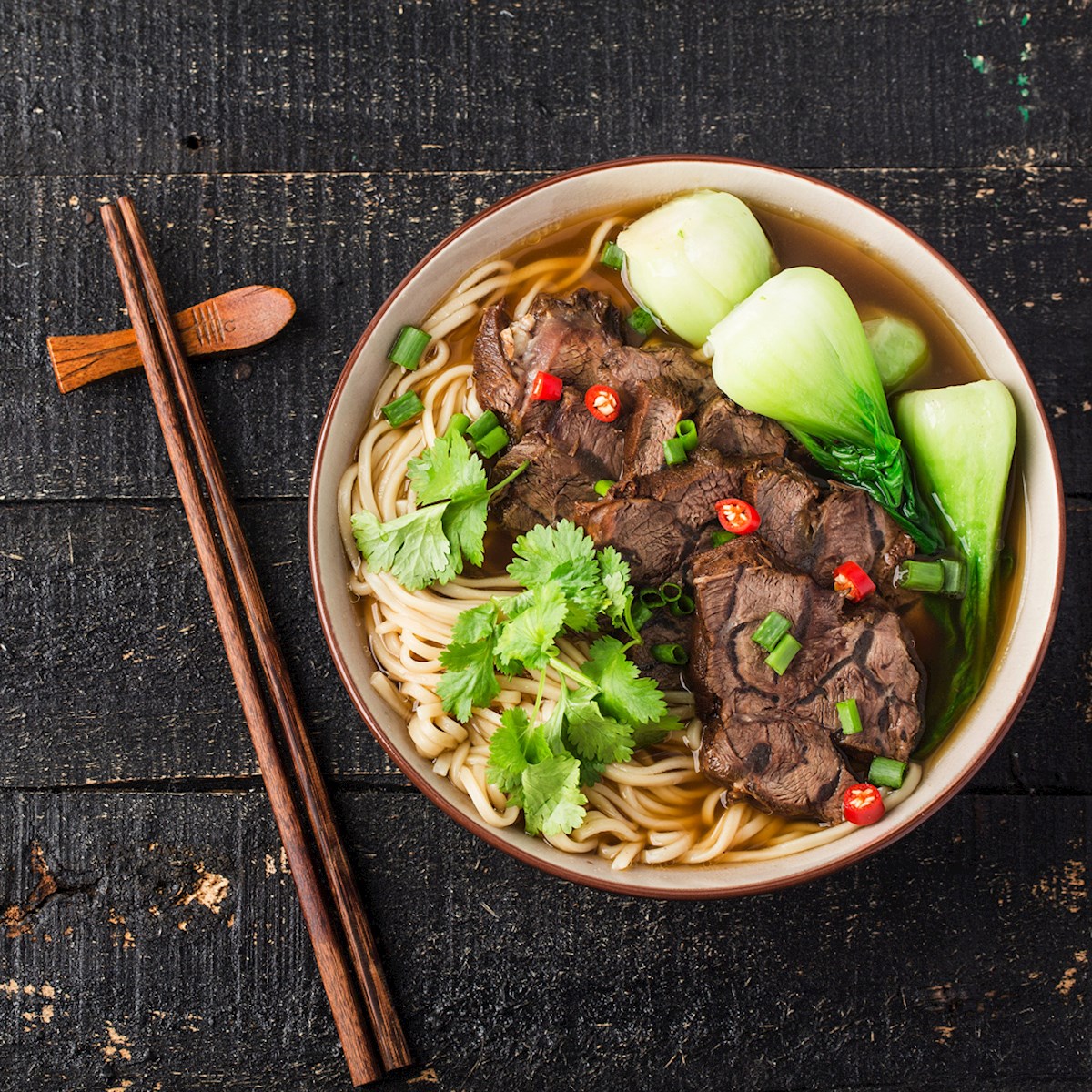 Beef Noodle Soup / Credits: Shutterstock
16. Taiwanese cuisine 🇹🇼
Average score: 3.96
5 ICONIC DISHES
1. Beef Noodle Soup - 4.5
2. Taiwanese Hot Pot - 4.3
3. Taiwanese Popcorn Chicken - 4.2
4. Lu rou fan - 3.9
5. Gua bao - 3.7

Best local restaurants in Taiwan
Discover Taiwanese local food
Top 10 Taiwanese dishes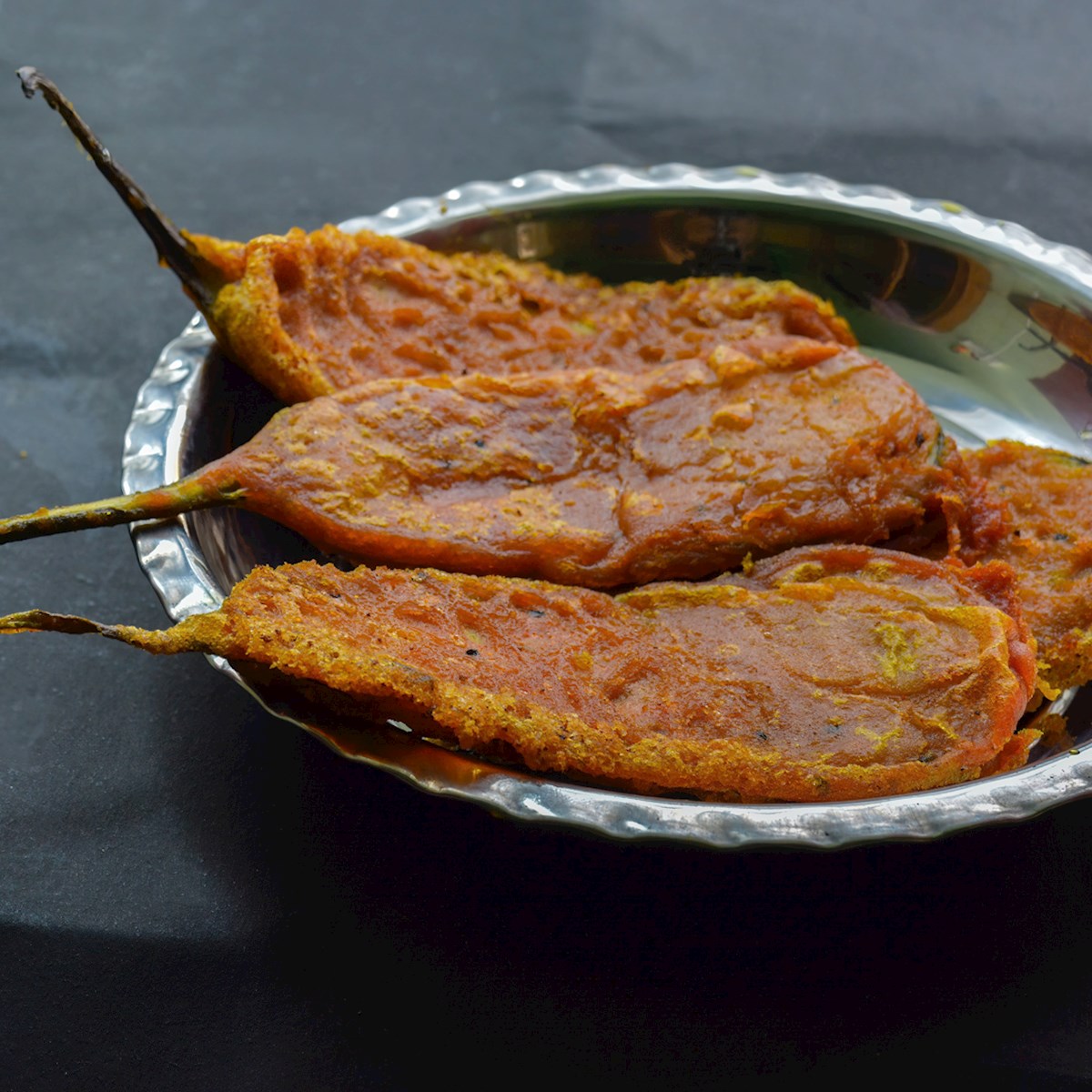 Beguni / Credits: Shutterstock
15. Bengali cuisine 🇧🇩
Average score: 3.97
5 ICONIC DISHES
1. Beguni - 4.7
2. Chomchom - 4.6
3. Jhalmuri - 4.5
4. Bhorta - 4.3
5. Chotpoti - n/a

Best local restaurants in Bangladesh
Discover Bengali local food
Top 8 Bengali dishes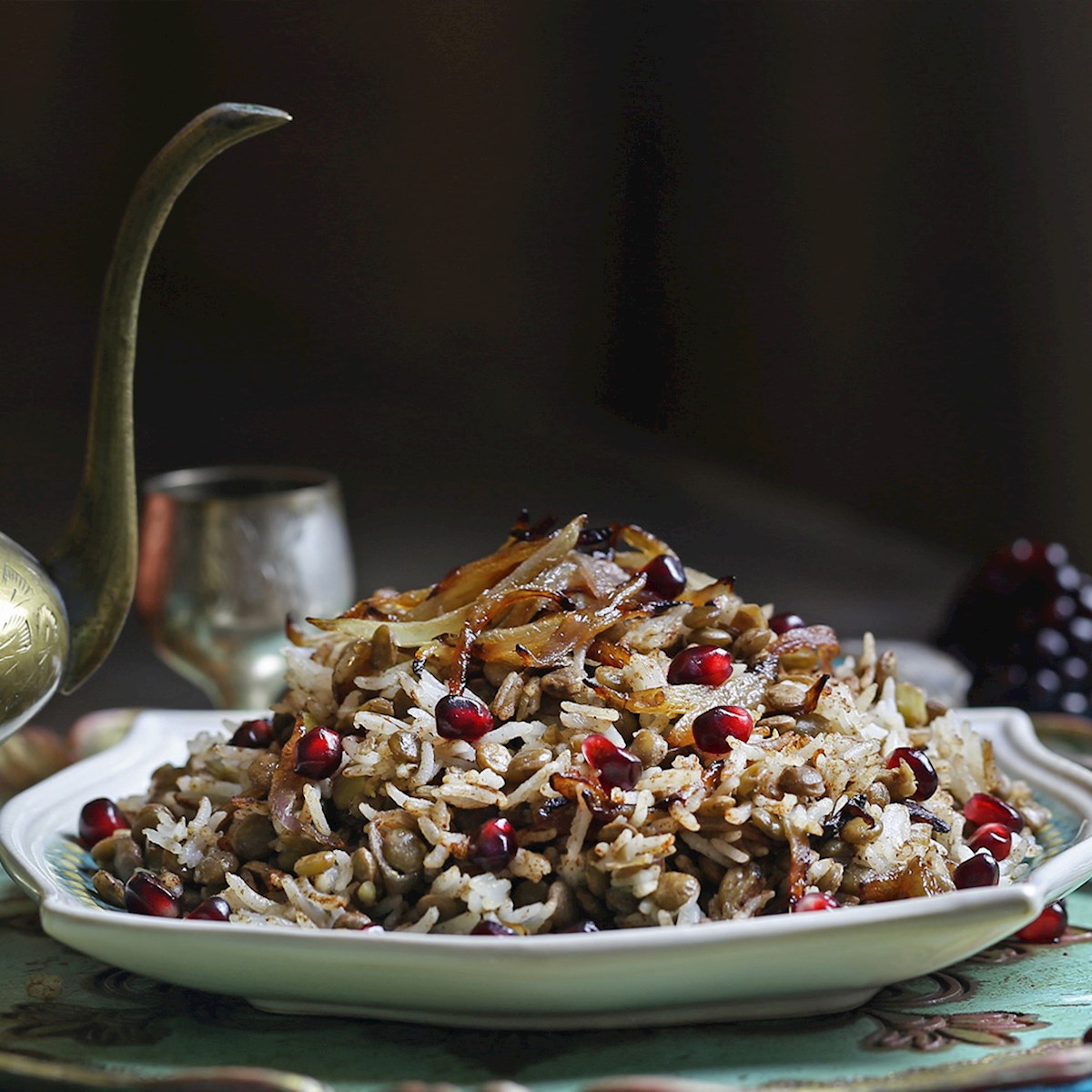 Mujaddara / Credits: Shutterstock
14. Palestinian cuisine 🇵🇸
Average score: 3.98
5 ICONIC DISHES
1. Mutabal - 4.7
2. Mujaddara - 4.2
3. Maqluba - n/a
4. Musakhan - n/a
5. Qidreh - n/a

Discover Palestinian local food
Top 10 Palestinian dishes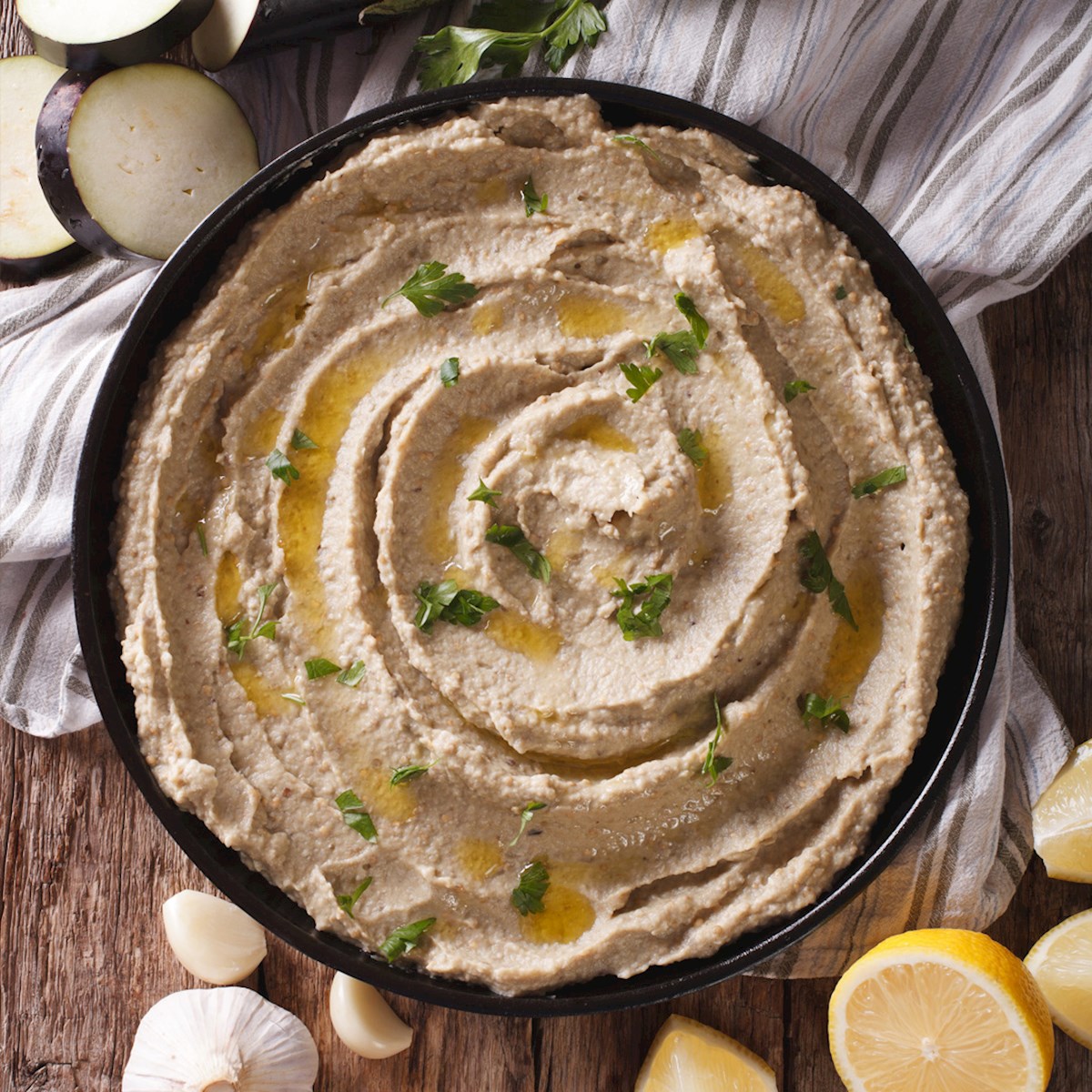 Baba ghanoush / Credits: Shutterstock
13. Lebanese cuisine 🇱🇧
Average score: 3.99
5 ICONIC DISHES
1. Baba ghanoush - 4.5
2. Kibbeh - 4.5
3. Fattoush - 4.4
4. Sfiha - 4.4
5. Tabbouleh - 4.1

Best local restaurants in Lebanon
Discover Lebanese local food
Top 10 Lebanese dishes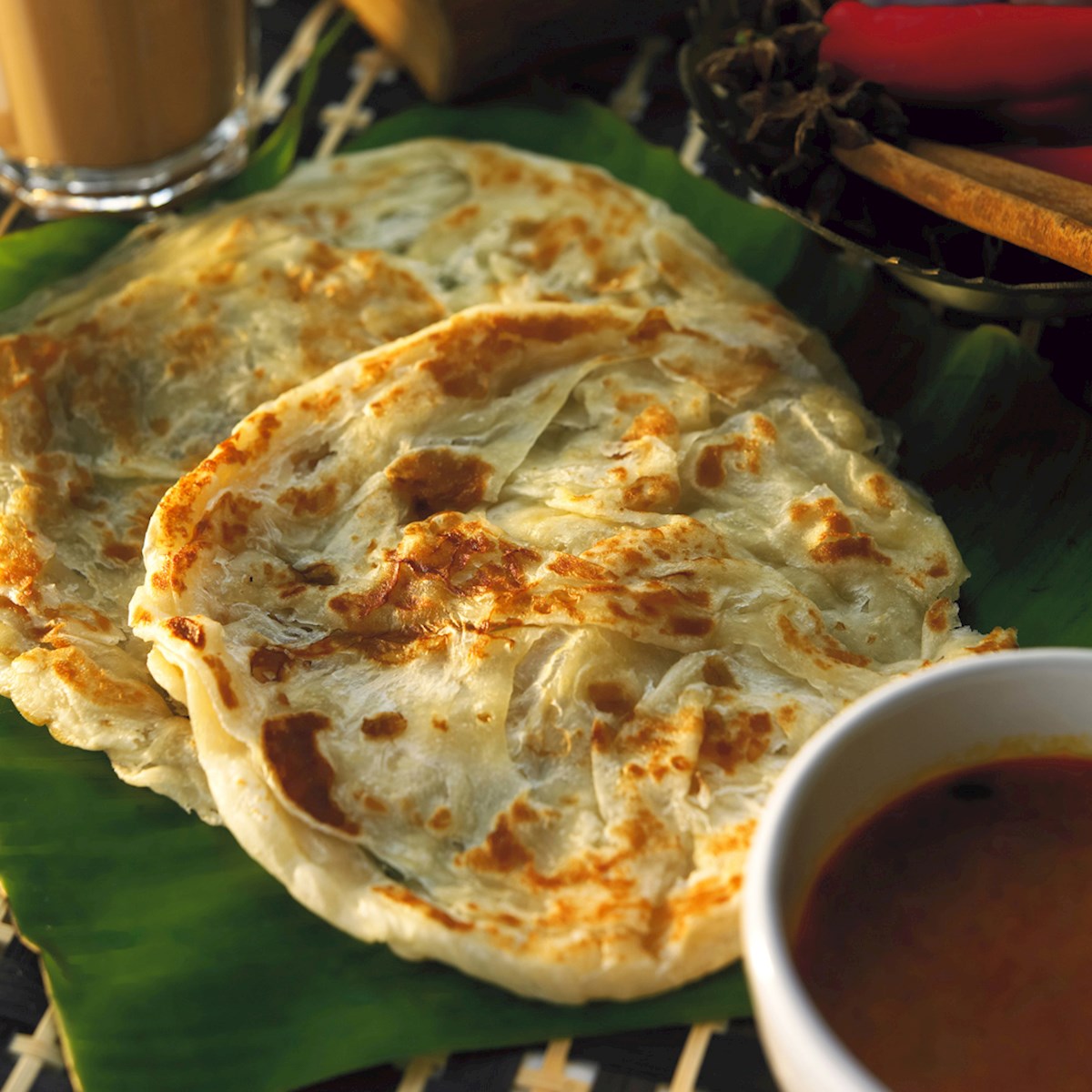 Roti canai / Credits: Shutterstock
12. Malaysian cuisine 🇲🇾
Average score: 3.99
5 ICONIC DISHES
1. Roti canai - 4.9
2. Karipap - 4.6
3. Laksa - 4.4
4. Nasi lemak - 4.3
5. Kolo mee - 4.0

5 ICONIC PRODUCTS
1. Ipoh White Coffee - 4.2
2. Teh Tarik - 3.7
3. Bandung - n/a
4. Gin Pahit - n/a
5. Lihing - n/a

Best local restaurants in Malaysia
Discover Malaysian local food
Top 10 Malaysian dishes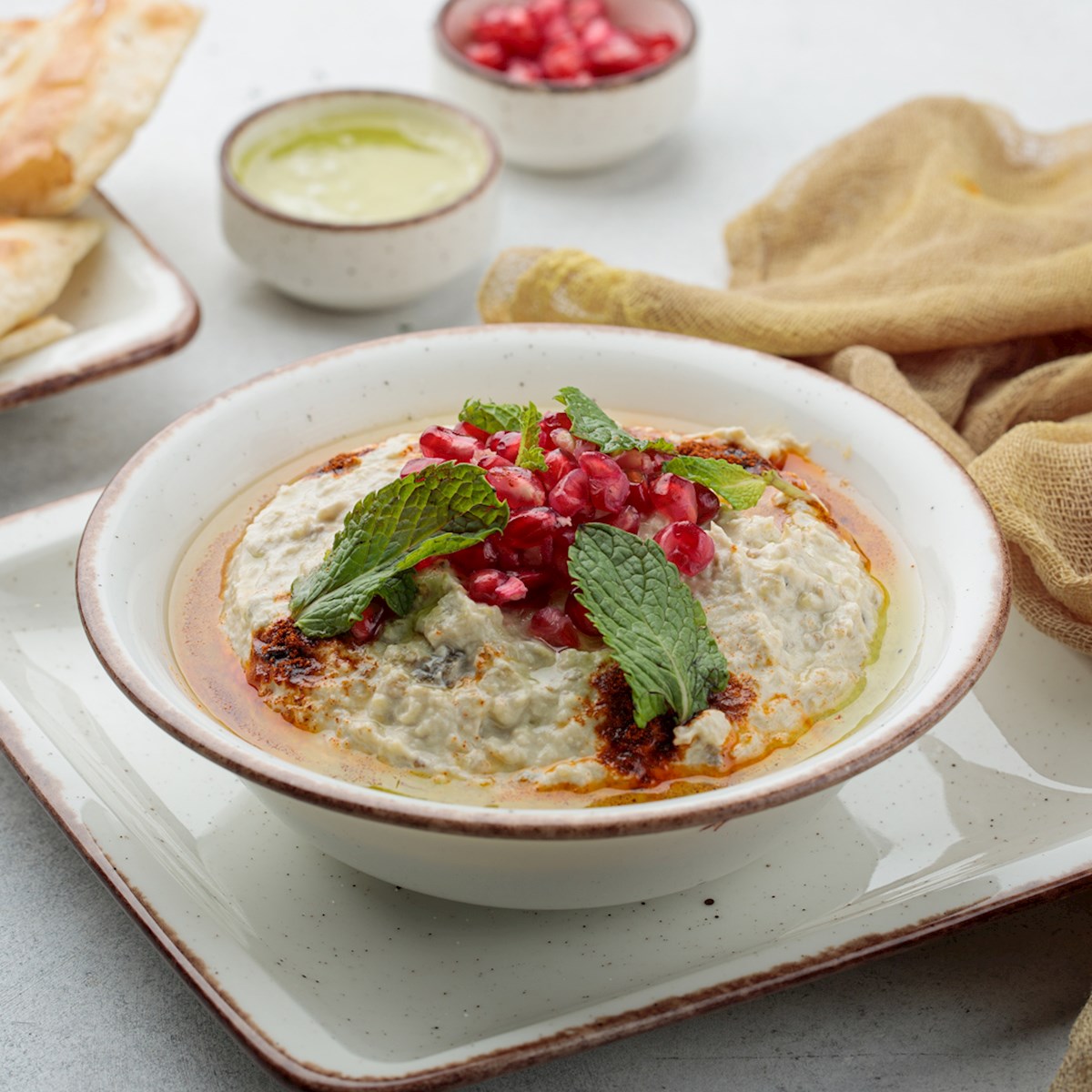 Mutabal / Credits: Shutterstock
11. Syrian cuisine 🇸🇾
Average score: 4.03
5 ICONIC DISHES
1. Mutabal - 4.7
2. Muhammara - 4.6
3. Mahshi - 4.3
4. Halawet el-jeben - 4.3
5. Awameh - 4.3

5 ICONIC PRODUCTS
1. Za'atar - 4.2
2. Shanklish - 3.8
3. Qamar al-Din - 3.0
4. Akkawi - n/a
5. Aleppo Pepper - n/a

Discover Syrian local food
Top 10 Syrian dishes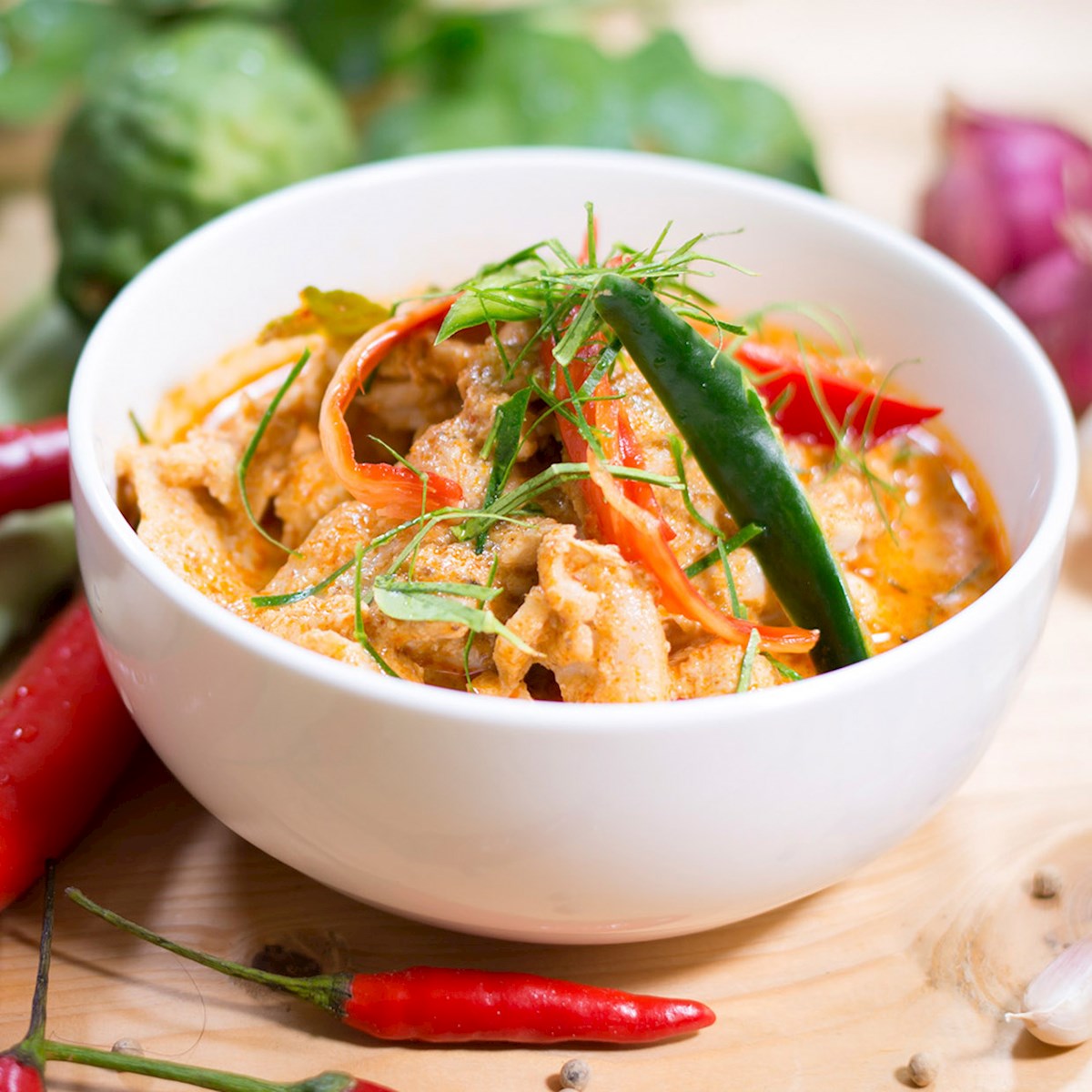 Phanaeng Curry / Credits: Shutterstock
10. Thai cuisine 🇹🇭
Average score: 4.16
5 ICONIC DISHES
1. Phanaeng Curry - 4.8
2. Khao soi - 4.8
3. Thai Curry - 4.5
4. Tom yum - 4.5
5. Pad Thai - 4.4

5 ICONIC PRODUCTS
1. Thai Iced Tea - 4.7
2. Mekhong - n/a
3. Lao khao - n/a
4. Sato - n/a
5. Kafae Doi Chaang - n/a

Best local restaurants in Thailand
Discover Thai local food
Top 10 Thai dishes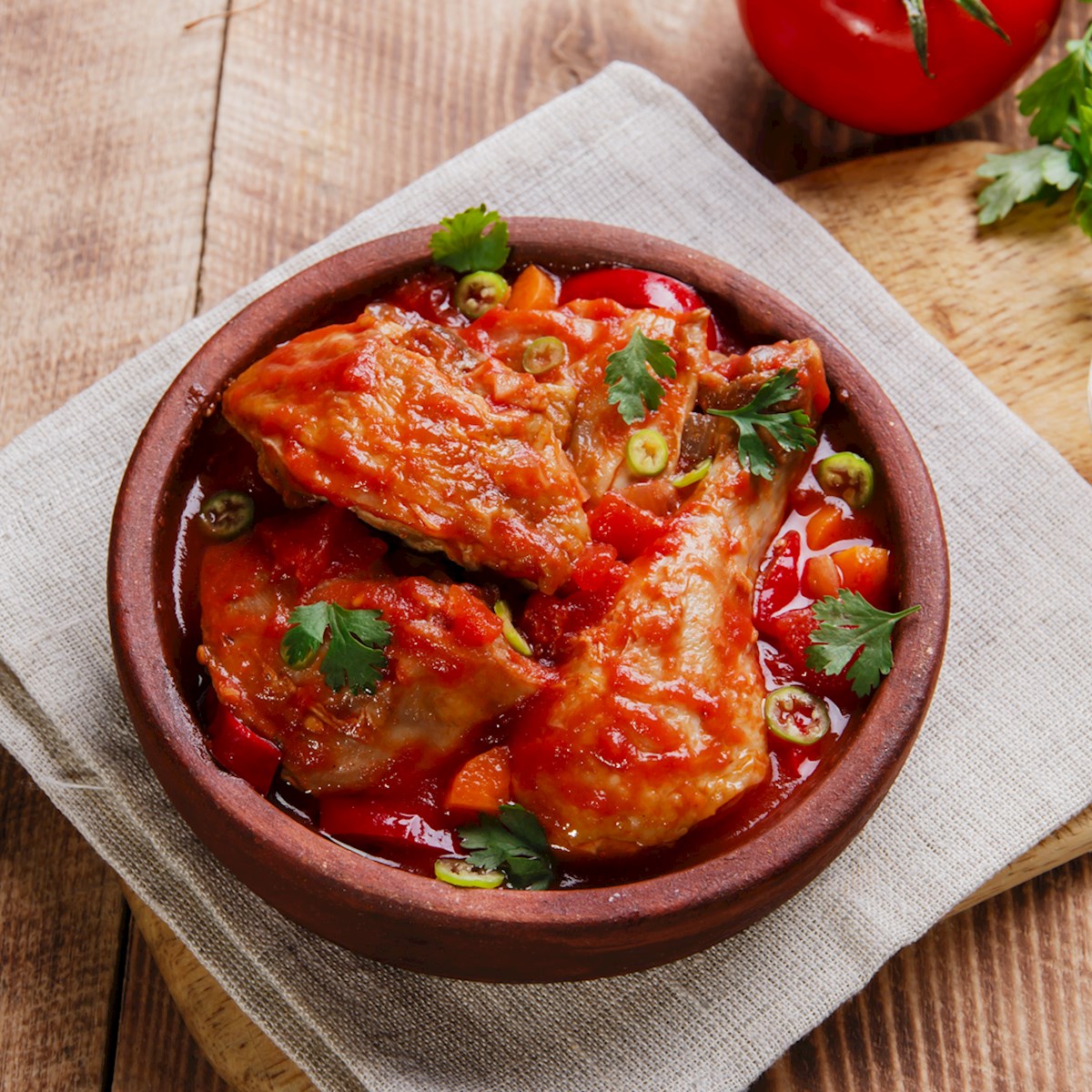 Chakhokhbili / Credits: Shutterstock
9. Georgian cuisine 🇬🇪
Average score: 4.23
5 ICONIC DISHES
1. Chakhokhbili - 4.7
2. Khachapuri - 4.6
3. Khinkali - 4.5
4. Chicken tabaka - 4.5
5. Lobio - 4.2

5 ICONIC PRODUCTS
1. Sulguni - 4.5
2. Saperavi - 4.3
3. Tenili - 4.3
4. Georgian Amphora Wine - 4.2
5. Imeruli - 4.0

Best local restaurants in Georgia
Discover Georgian local food
Top 10 Georgian dishes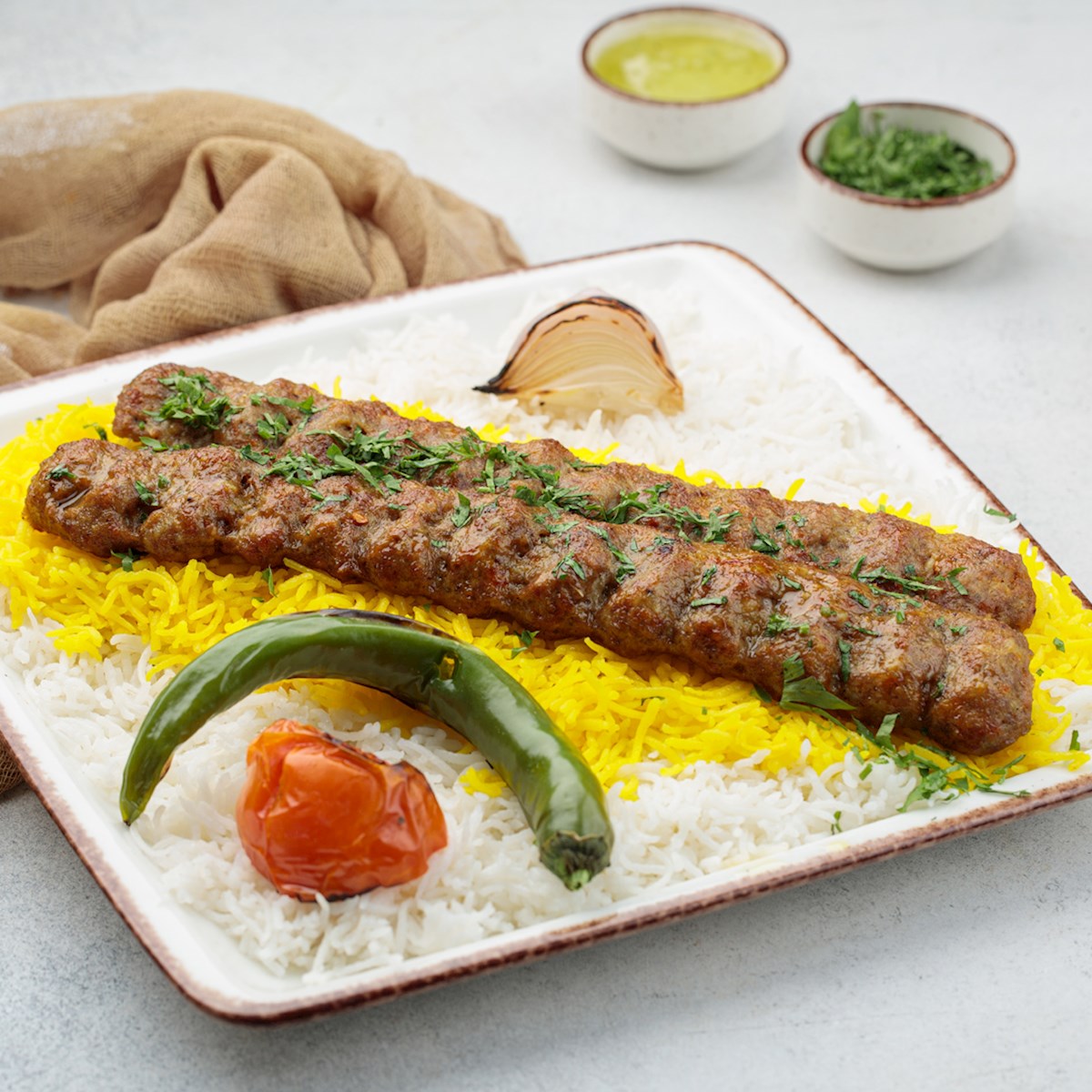 Chelow kebab / Credits: Shutterstock
8. Iranian cuisine 🇮🇷
Average score: 4.23
5 ICONIC DISHES
1. Chelow kebab - 4.7
2. Jujeh kabab - 4.7
3. Korma - 4.5
4. Ghormeh sabzi - 4.5
5. Kabab koobideh - 4.4

Best local restaurants in Iran
Discover Iranian local food
Top 50 Iranian dishes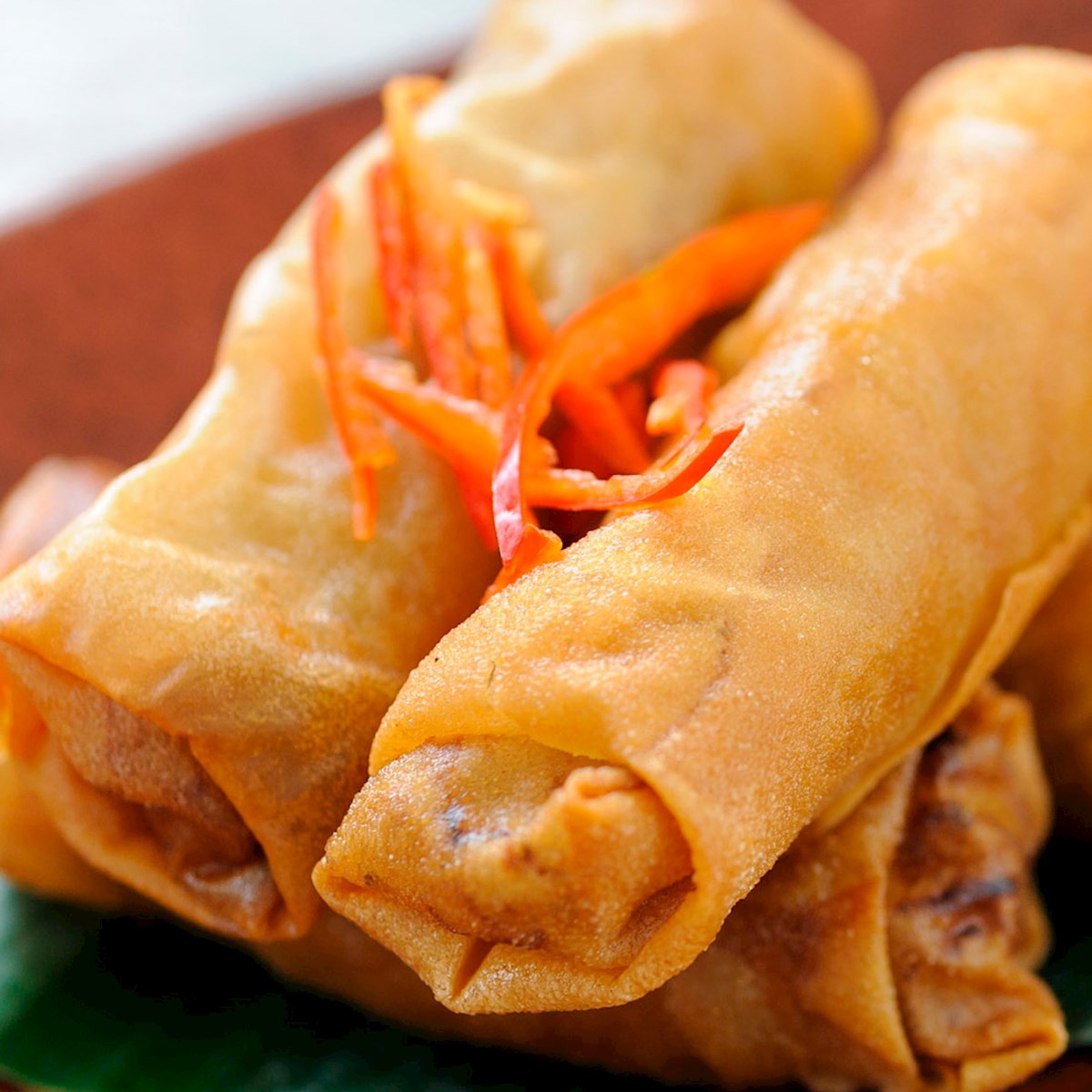 Lumpia / Credits: Shutterstock
7. Filipino cuisine 🇵🇭
Average score: 4.25
5 ICONIC DISHES
1. Lumpia - 4.6
2. Sinigang - 4.5
3. Lechon - 4.4
4. Sisig - 4.4
5. Adobo - 4.4

5 ICONIC PRODUCTS
1. Lambanog - 4.2
2. Banana Ketchup - 3.8
3. Kesong Puti - 3.3
4. Pinipig - 2.8
5. Tapuy - n/a

Best local restaurants in the Philippines
Discover Filipino local food
Top 100 Filipino dishes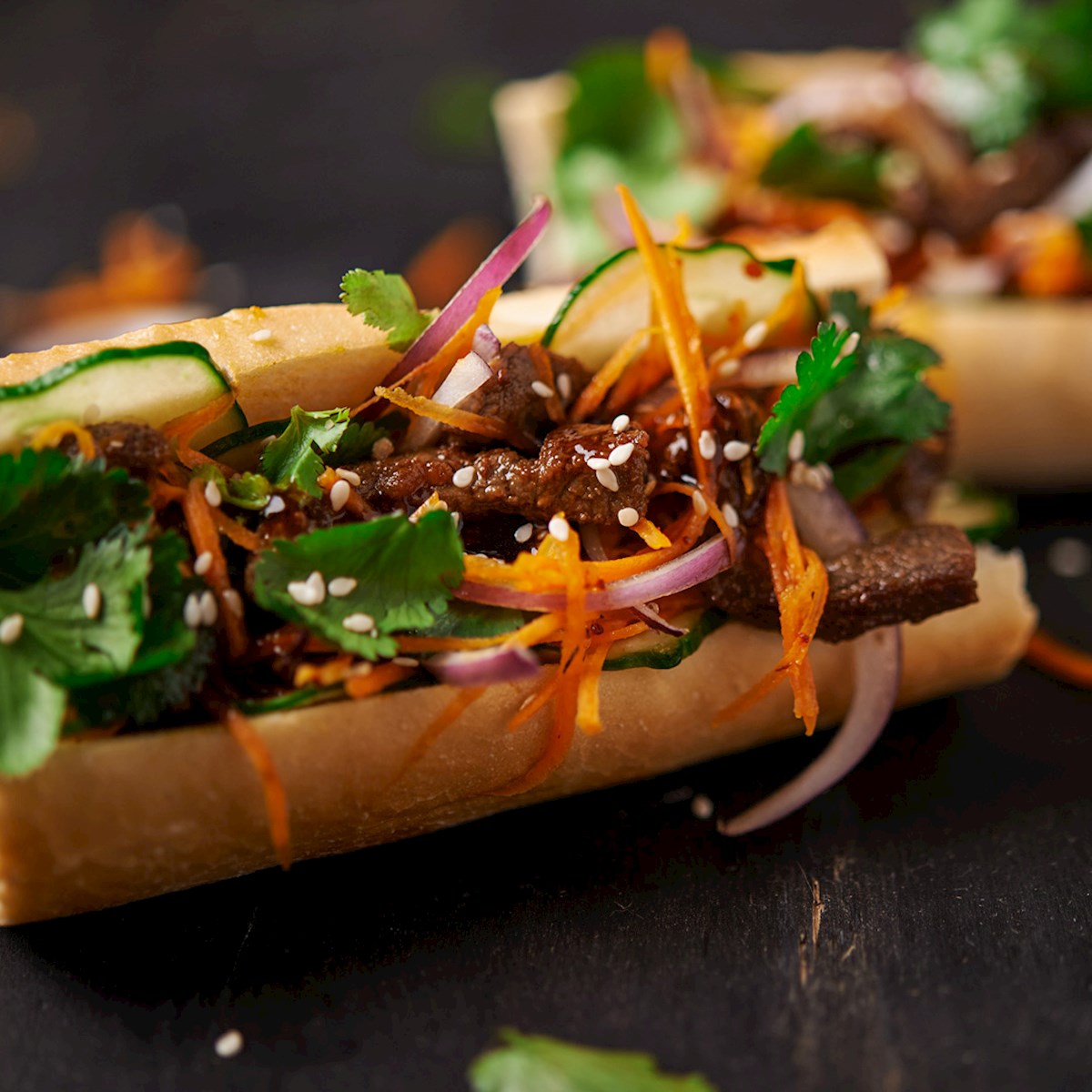 Bánh mì / Credits: Shutterstock
6. Vietnamese cuisine 🇻🇳
Average score: 4.31
5 ICONIC DISHES
1. Bánh mì - 4.7
2. Pho - 4.4
3. Chả giò - 4.4
4. Bò kho - 4.4
5. Bún bò Huế - 4.3

5 ICONIC PRODUCTS
1. Vietnamese Iced Coffee - 4.6
2. Phú Quốc Fish Sauce - 4.3
3. Vietnamese Coffee - 4.3
4. Egg Coffee - 4.2
5. Chả Lụa - 3.5

Best local restaurants in Vietnam
Discover Vietnamese local food
Top 50 Vietnamese dishes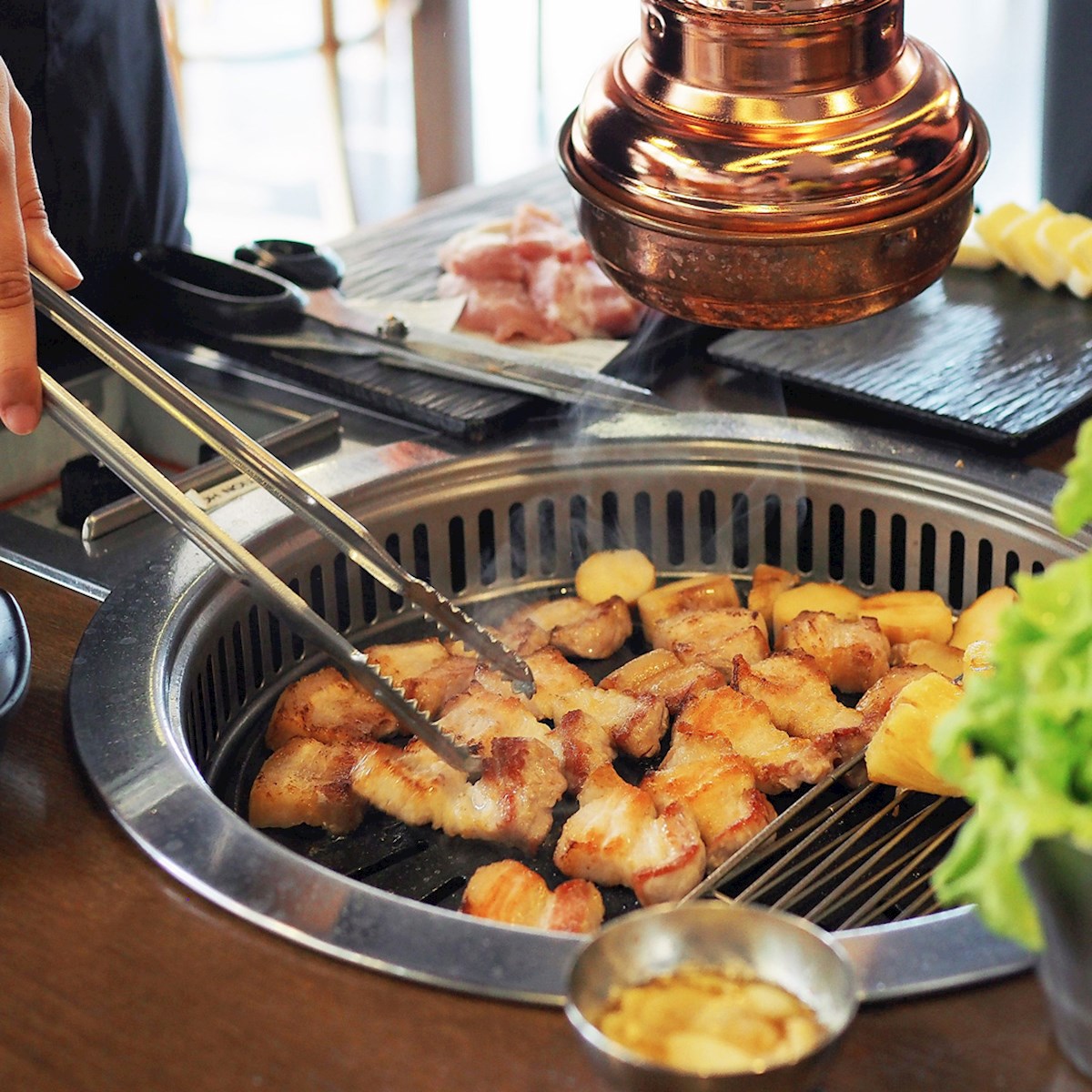 Gui / Credits: Shutterstock
5. Korean cuisine 🇰🇷
Average score: 4.31
5 ICONIC DISHES
1. Gui - 4.8
2. Banchan - 4.6
3. Jeon - 4.4
4. Bibimbap - 4.3
5. Bulgogi - 4.3

5 ICONIC PRODUCTS
1. Gochujang - 4.5
2. Dalgona - 4.3
3. Myeongnanjeot - 4.0
4. Makgeolli - 4.0
5. Soju - 3.7

Best local restaurants in South Korea
Discover Korean local food
Top 50 Korean dishes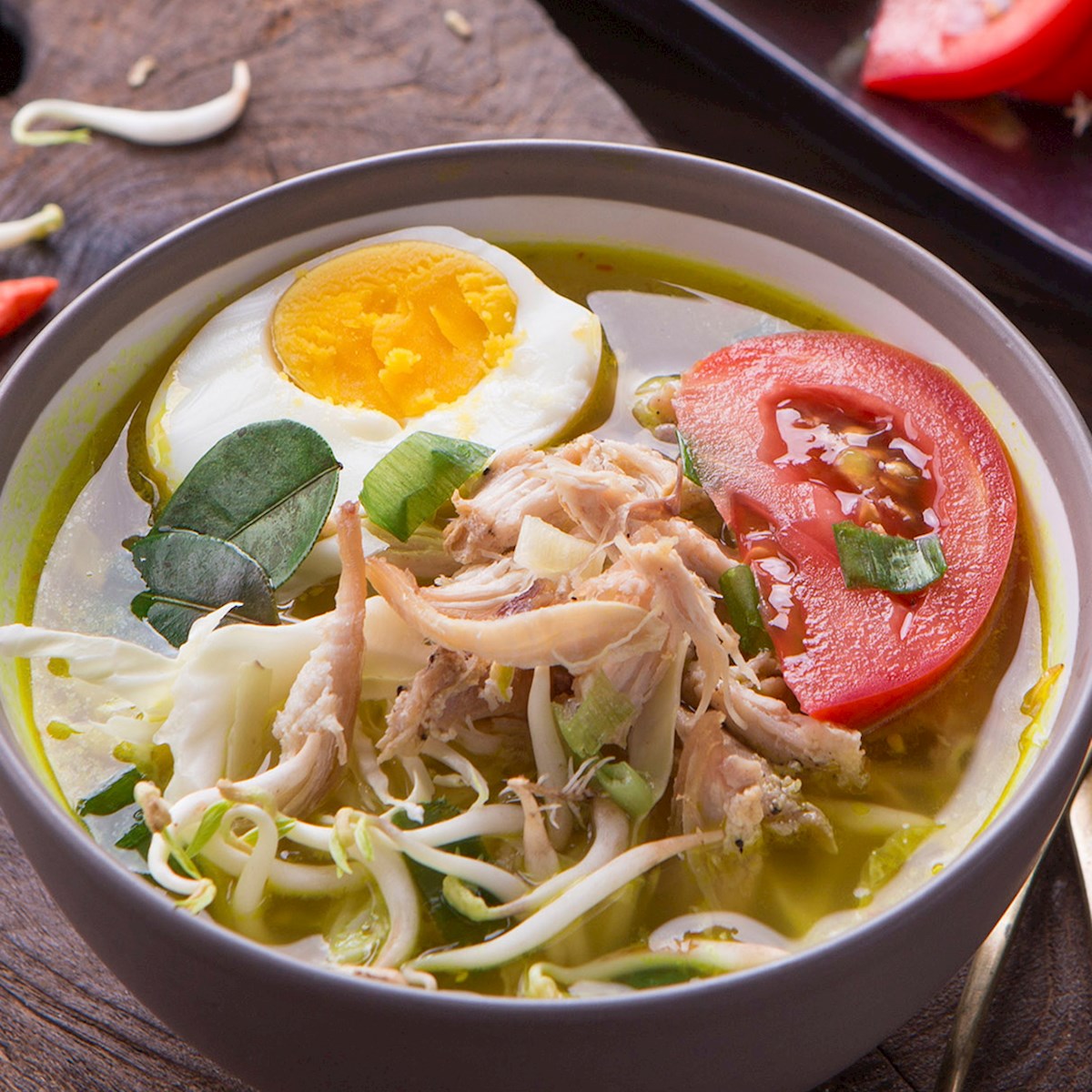 Soto / Credits: Shutterstock
4. Indonesian cuisine 🇮🇩
Average score: 4.37
5 ICONIC DISHES
1. Soto - 4.7
2. Satay - 4.4
3. Rendang - 4.4
4. Nasi goreng - 4.3
5. Bakso - 4.2

5 ICONIC PRODUCTS
1. Bawang goreng - 4.3
2. Galangal - 4.3
3. Kopi luwak - 4.1
4. Kopi tubruk - 3.9
5. Kecap manis - 3.5

Best local restaurants in Indonesia
Discover Indonesian local food
Top 50 Indonesian dishes
Xiaolongbao / Credits: Shutterstock
3. Chinese cuisine 🇨🇳
Average score: 4.49
5 ICONIC DISHES
1. Xiaolongbao - 4.7
2. Sichuan Hot Pot - 4.7
3. Jiaozi - 4.6
4. Char siu - 4.6
5. Peking Duck - 4.5

5 ICONIC PRODUCTS
1. Pu Erh - 4.5
2. Soy Sauce - 4.4
3. Oolong - 4.3
4. Sichuan Pepper - 4.3
5. Kombucha - 3.9

Best local restaurants in China
Discover Chinese local food
Top 100 Chinese dishes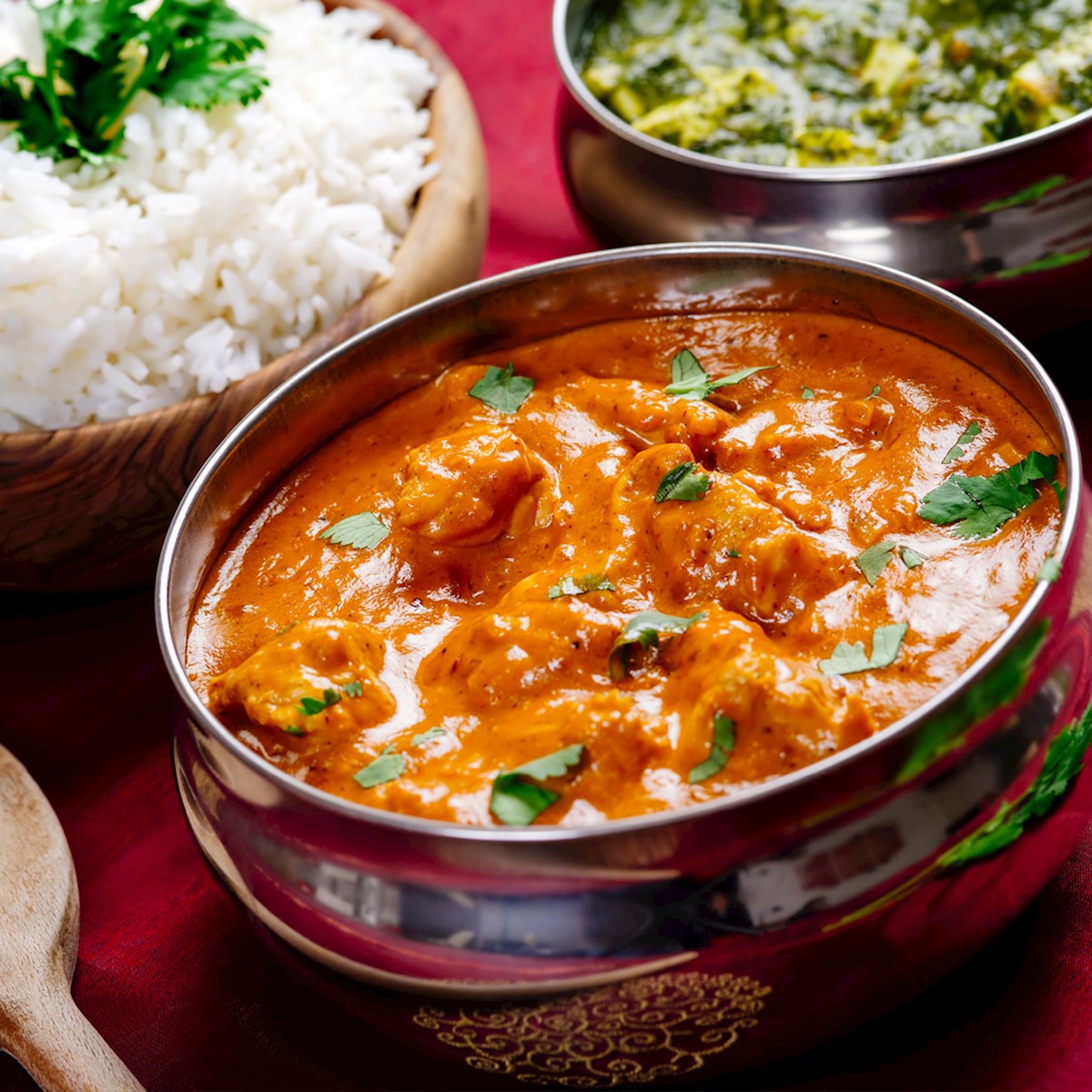 Butter Chicken / Credits: Shutterstock
2. Indian cuisine 🇮🇳
Average score: 4.54
5 ICONIC DISHES
1. Butter Chicken - 4.6
2. Korma - 4.5
3. Dal - 4.4
4. Tandoori Chicken - 4.4
5. Biryani - 4.2

5 ICONIC PRODUCTS
1. Garam Masala - 4.8
2. Lassi - 4.5
3. Darjeeling - 4.5
4. Ghee - 4.3
5. Paneer - 3.7

Best local restaurants in India
Discover Indian local food
Top 100 Indian dishes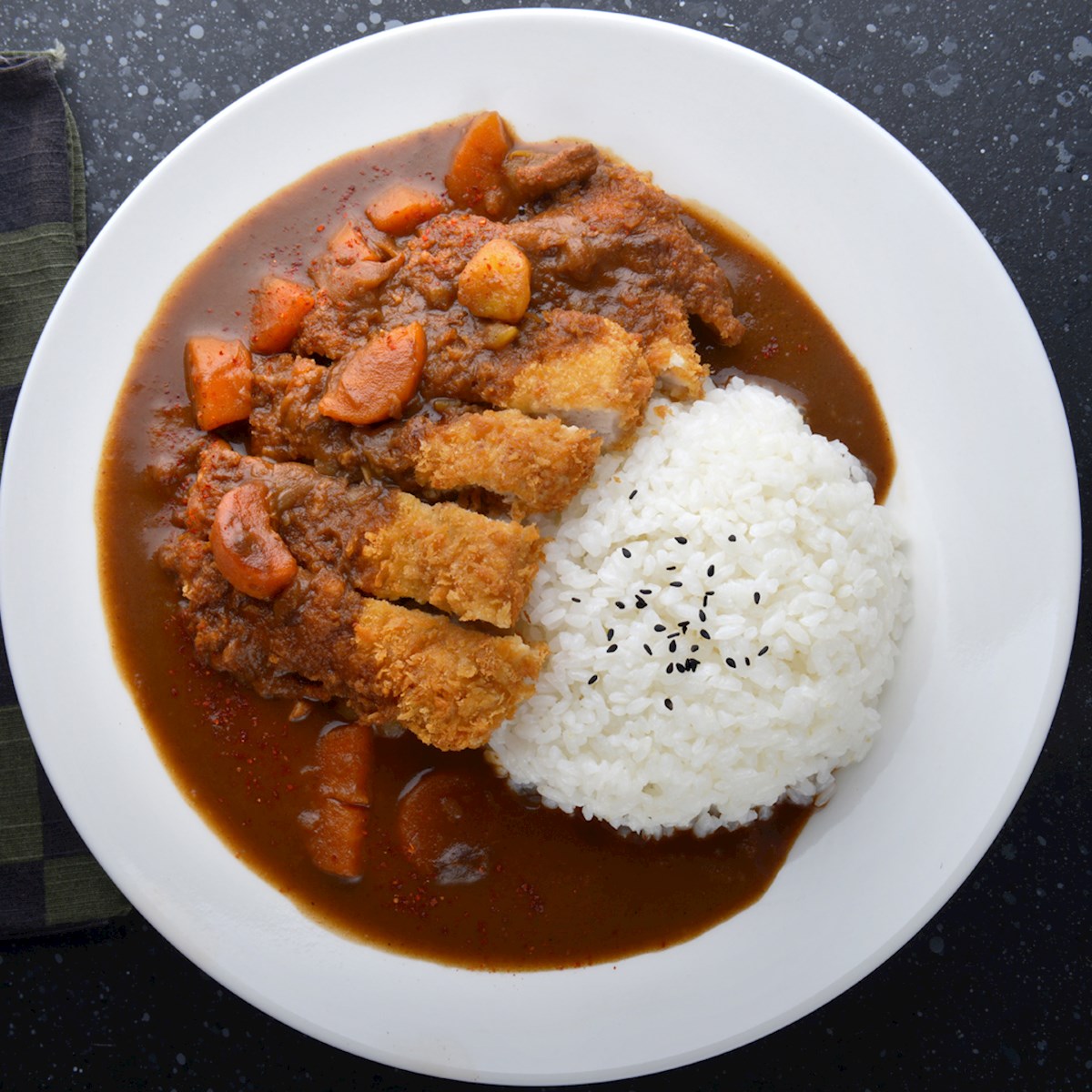 Karē / Credits: Shutterstock
1. Japanese cuisine 🇯🇵
Average score: 4.59
5 ICONIC DISHES
1. Karē - 4.8
2. Sushi - 4.6
3. Ramen - 4.6
4. Yakitori - 4.5
5. Tonkatsu - 4.4

5 ICONIC PRODUCTS
1. Ikura - 4.7
2. Wagyu - 4.6
3. Japanese Whisky - 4.0
4. Sake - 4.0
5. Wasabi - 3.9

Best local restaurants in Japan
Discover Japanese local food
Top 100 Japanese dishes