Each year, the TasteAtlas Awards generate mixed reactions, with some people feeling pride and joy, and others feeling resentment. We often receive angry inquiries, including from embassies, questioning our ratings of certain cuisines.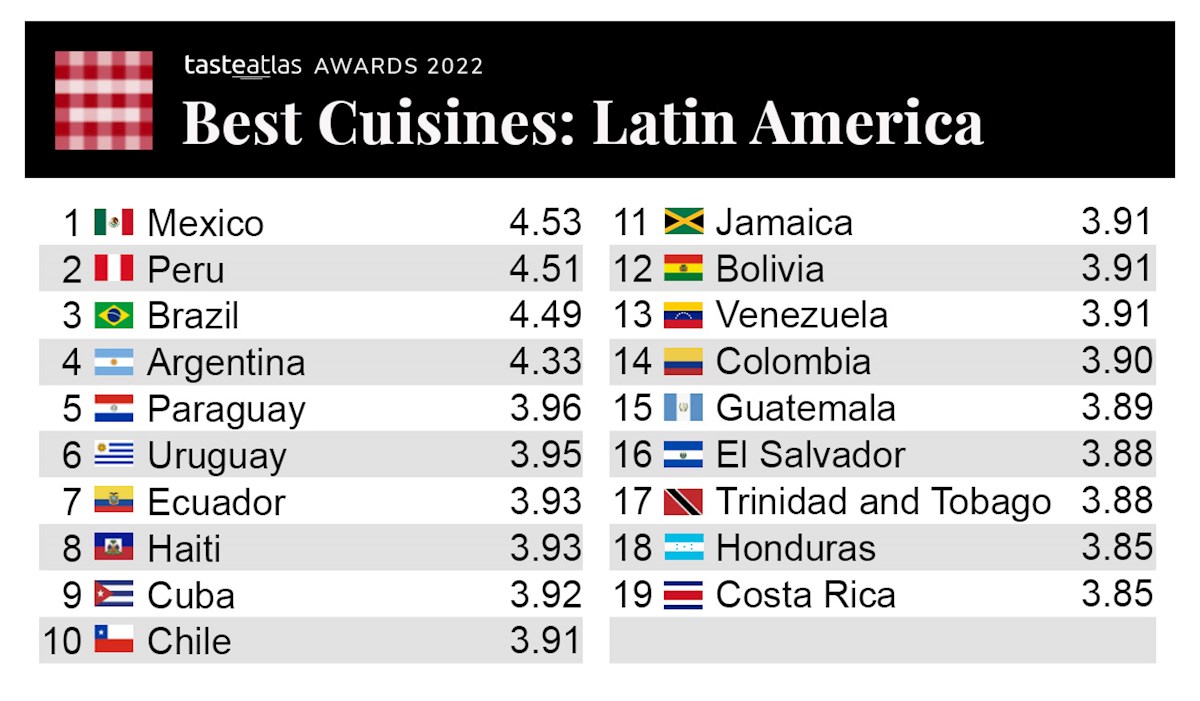 Credits: tasteatlas
The methodology is as follows: visitors rate dishes, beverages, and ingredients, not cuisines. We do not rate anything; we only add and divide our users' scores. However, there are some votes that we don't count: those that are recognized as invalid by our system (for example, nationalistic ones or bot votes). Then, our algorithm takes the average of the valid votes for all the best-rated dishes of each cuisine and compiles the list. The number of top-rated dishes in a cuisine can vary from 10 to 50, depending on the cuisine's size and the number of dishes that have been rated on TasteAtlas.
And that's it: this is the average rating of each Latin American cuisine - on the map and ranked from the worst to best.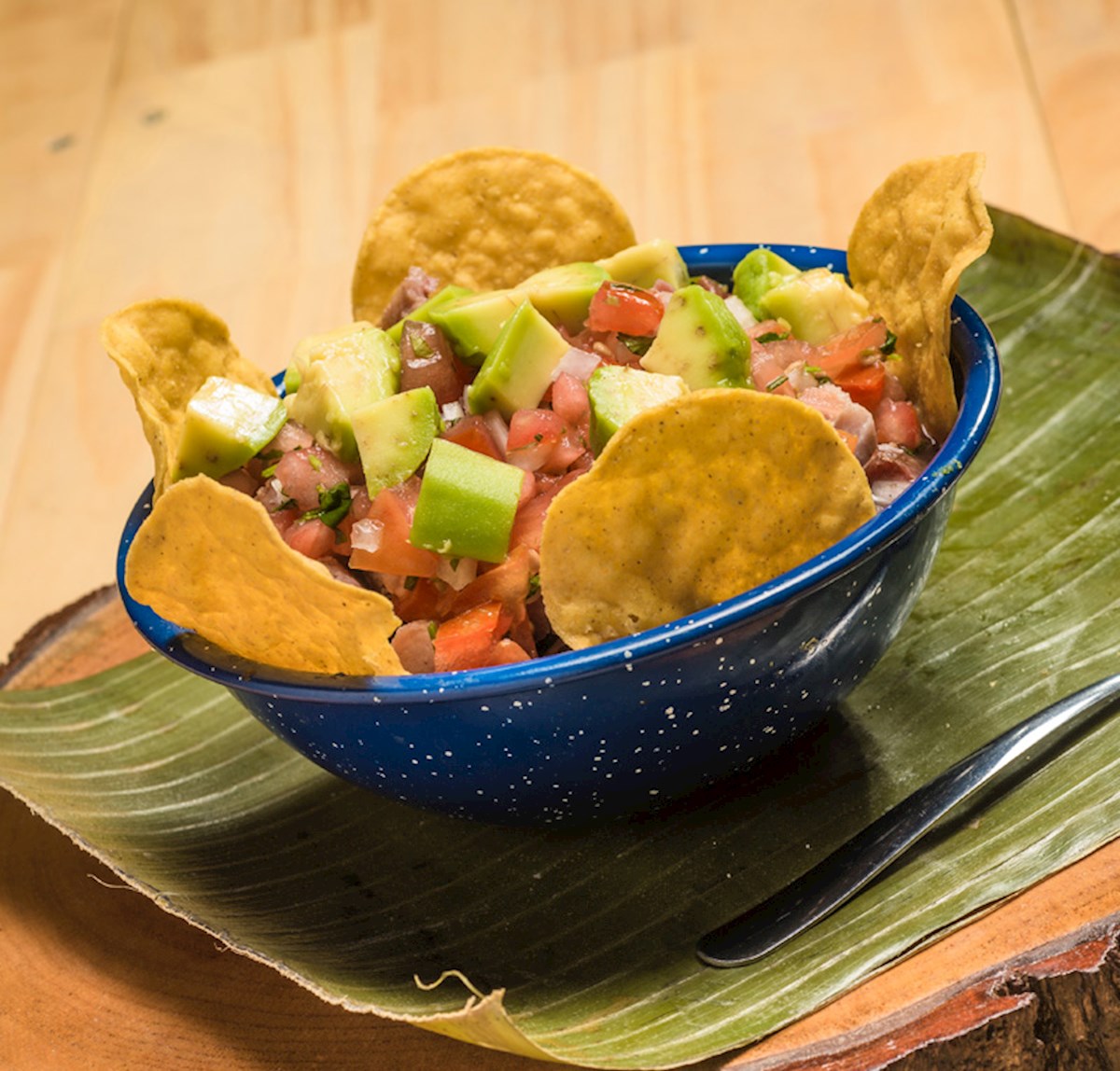 Chifrijo / Credits: Shutterstock
19. Costa Rican cuisine 🇨🇷
Average score: 3.85
5 ICONIC DISHES
1. Chifrijo - 4.3
2. Gallo pinto 4.2
3. Casados - 4.1
4. Picadillo de papa - 3.3
5. Olla de carne - n/a

Best local restaurants in Costa Rica
Discover Costa Rican local food
Top 6 Costa Rican dishes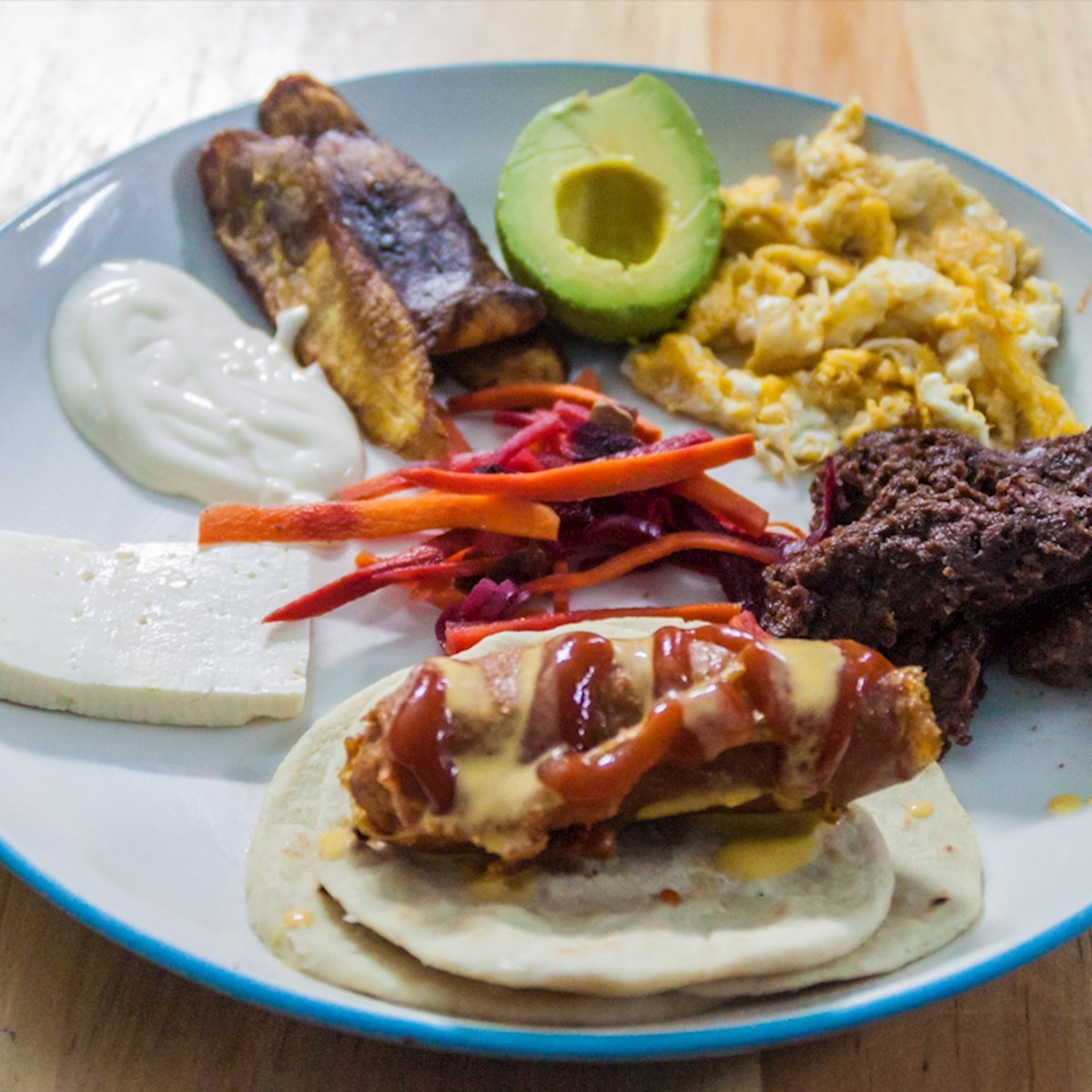 Plato típico / Credits: Shutterstock
18. Honduran cuisine 🇭🇳
Average score: 3.85
5 ICONIC DISHES
1. Plato típico - 4.0
2. Tapado de pescado - 3.8
3. Sopa catratcha de mariscos con un - 3.6
4. Fried Yojoa Fish - 3.6
5. Baleada - 3.4

Best local restaurants in Honduras
Discover Honduran local food
Top 8 Honduran dishes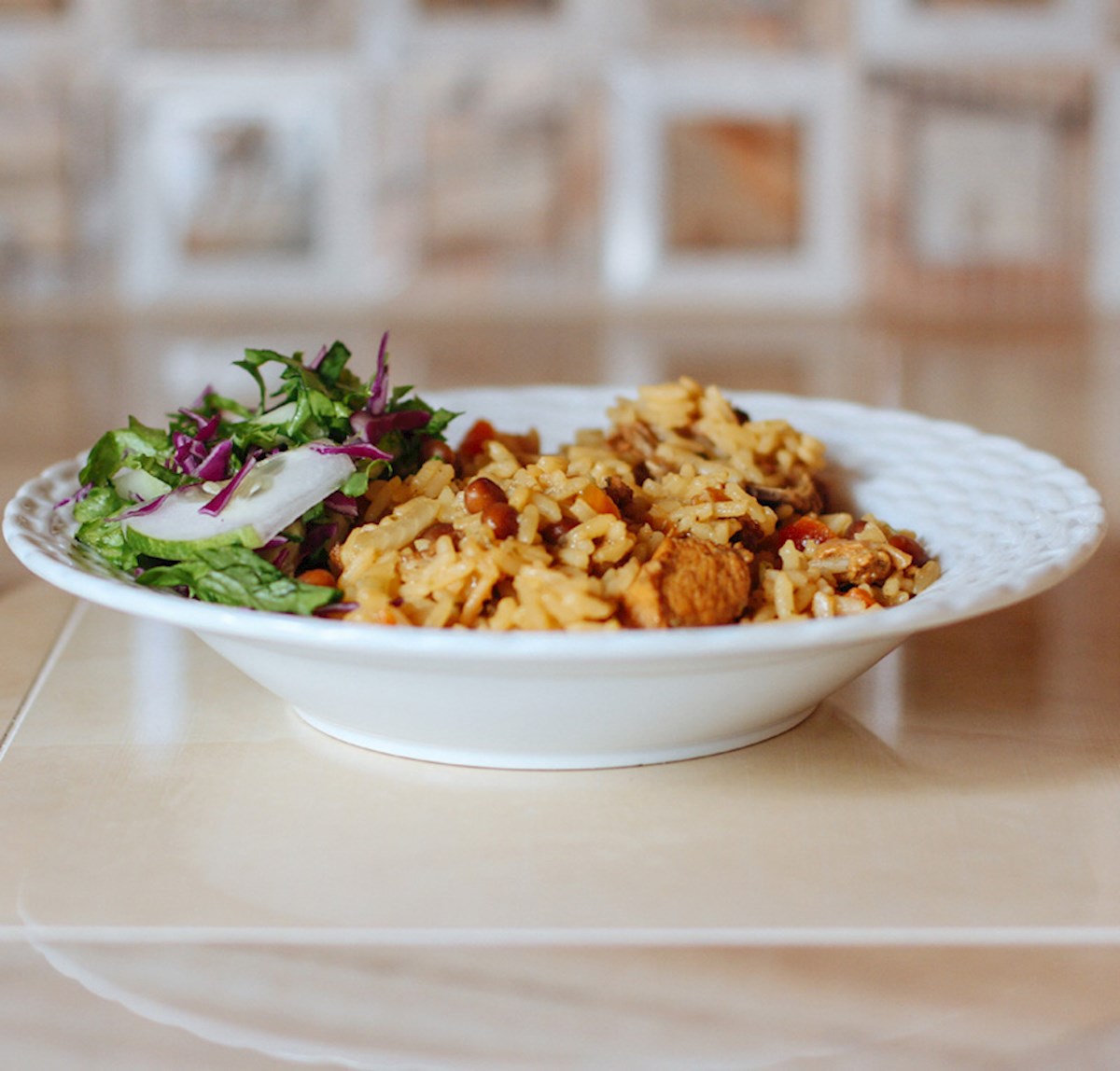 Trinidad pelau / Credits: Shutterstock
17. Trinidadian cuisine 🇹🇹
Average score: 3.88
5 ICONIC DISHES
1. Trinidad pelau - 4.5
2. Curried Crab and Dumplings - 4.2
3. Curry Duck - 4.2
4. Fish Broth - 3.9
5. Doubles - 3.7

Best local restaurants in Trinidad and Tobago
Discover Trinidadian local food
Top 9 Trinidadian dishes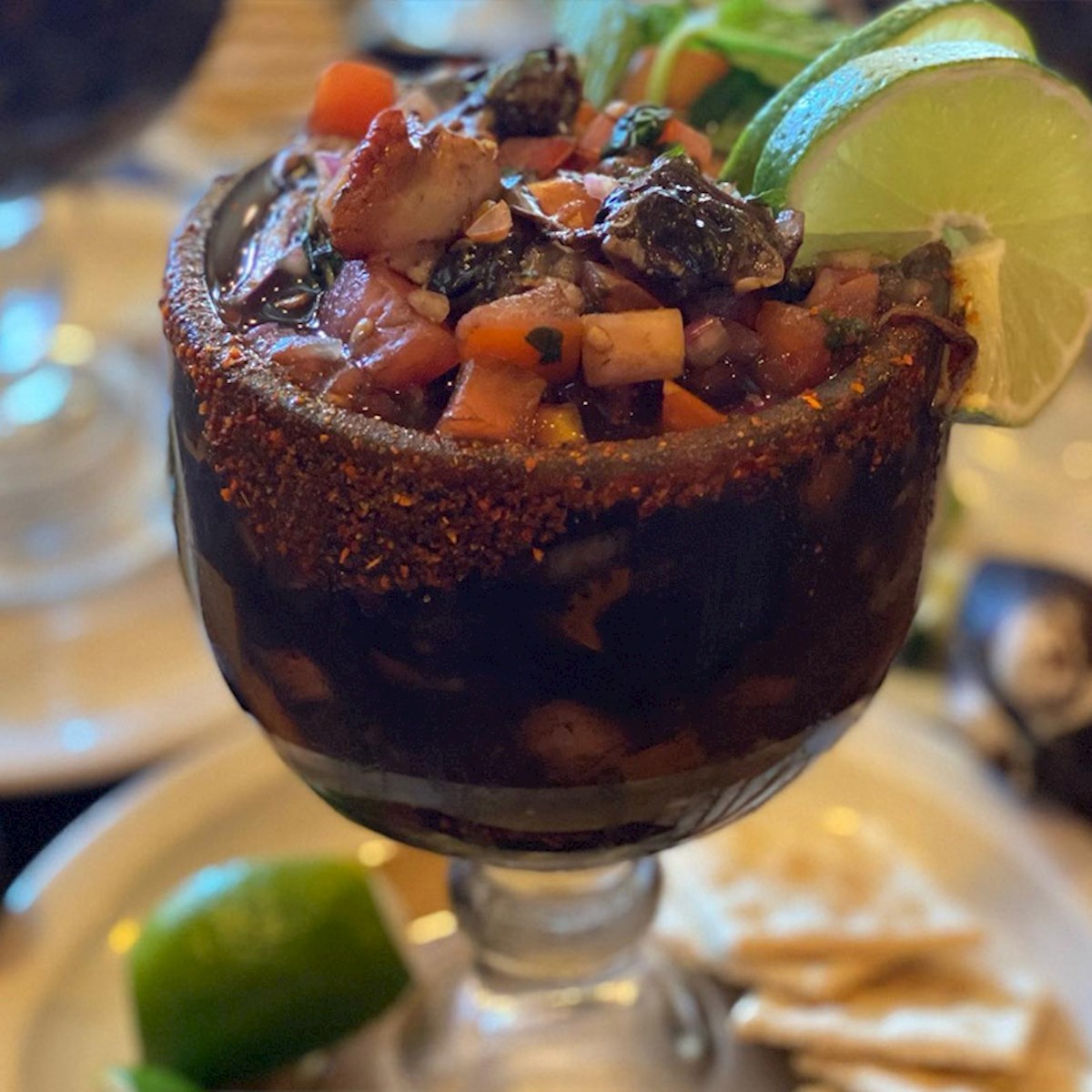 Cóctel de conchas / Credits: Muchá! Comida Chapina (Instagram)
16. Salvadoran cuisine 🇸🇻
Average score: 3.88
5 ICONIC DISHES
1. Pupusa - 4.6
2. Cóctel de conchas - 4.4
3. Sopa de gallina india - 4.4
4. Tamales pisques - 4.1
5. Quesadilla Salvadoreña - 3.9

Best local restaurants in El Salvador
Discover Salvadoran local food
Top 10 Salvadoran dishes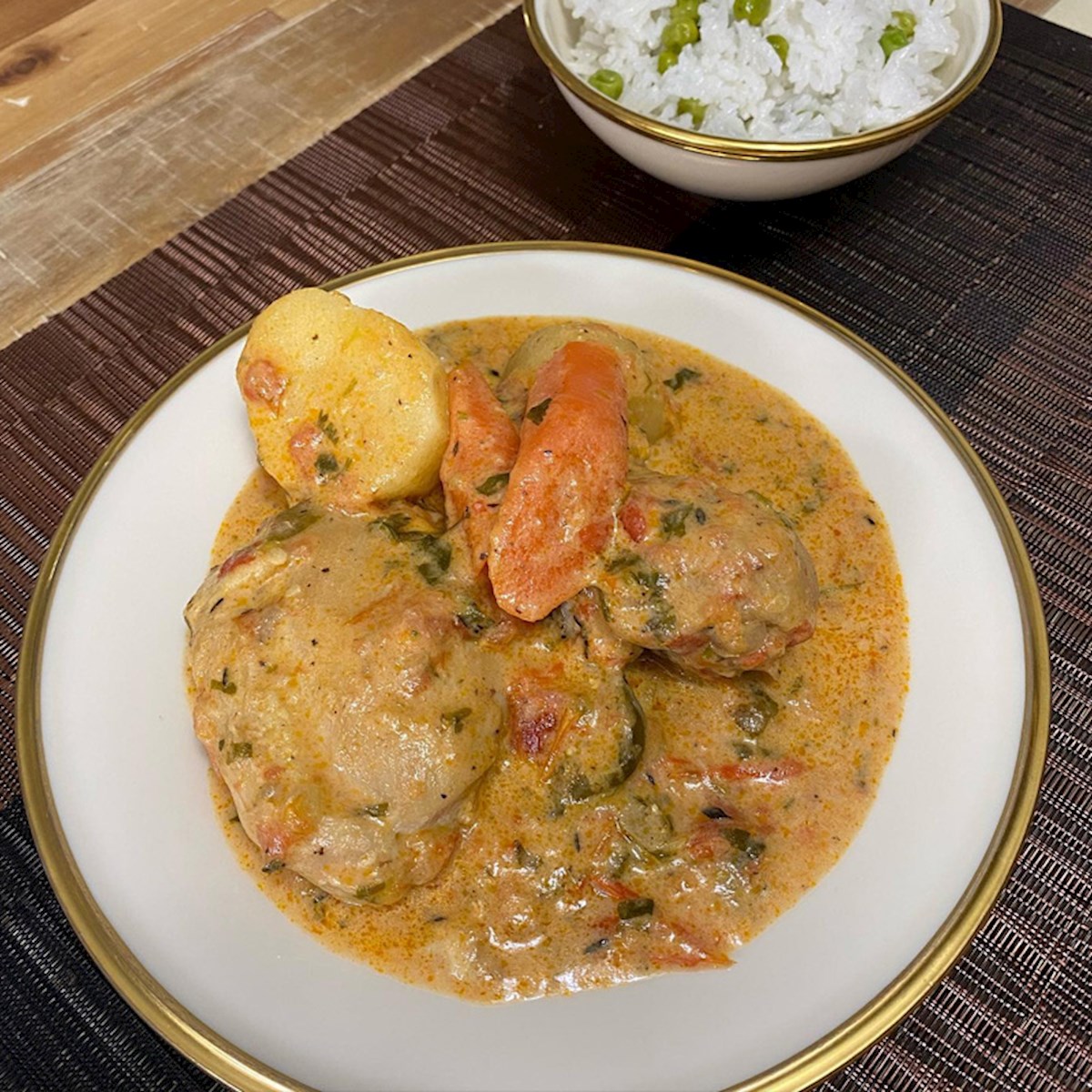 Pollo en crema / Credits: myproviderchapin (Instagram)
15. Guatemalan cuisine 🇬🇹
Average score: 3.89
5 ICONIC DISHES
1. Pollo en crema - 4.3
2. Tamalitos de chipilín - 4.1
3. Paches - 3.9
4. Pepián - 3.7
5. Shucos - 3.6

Best local restaurants in Guatemala
Discover Guatemalan local food
Top 8 Guatemalan dishes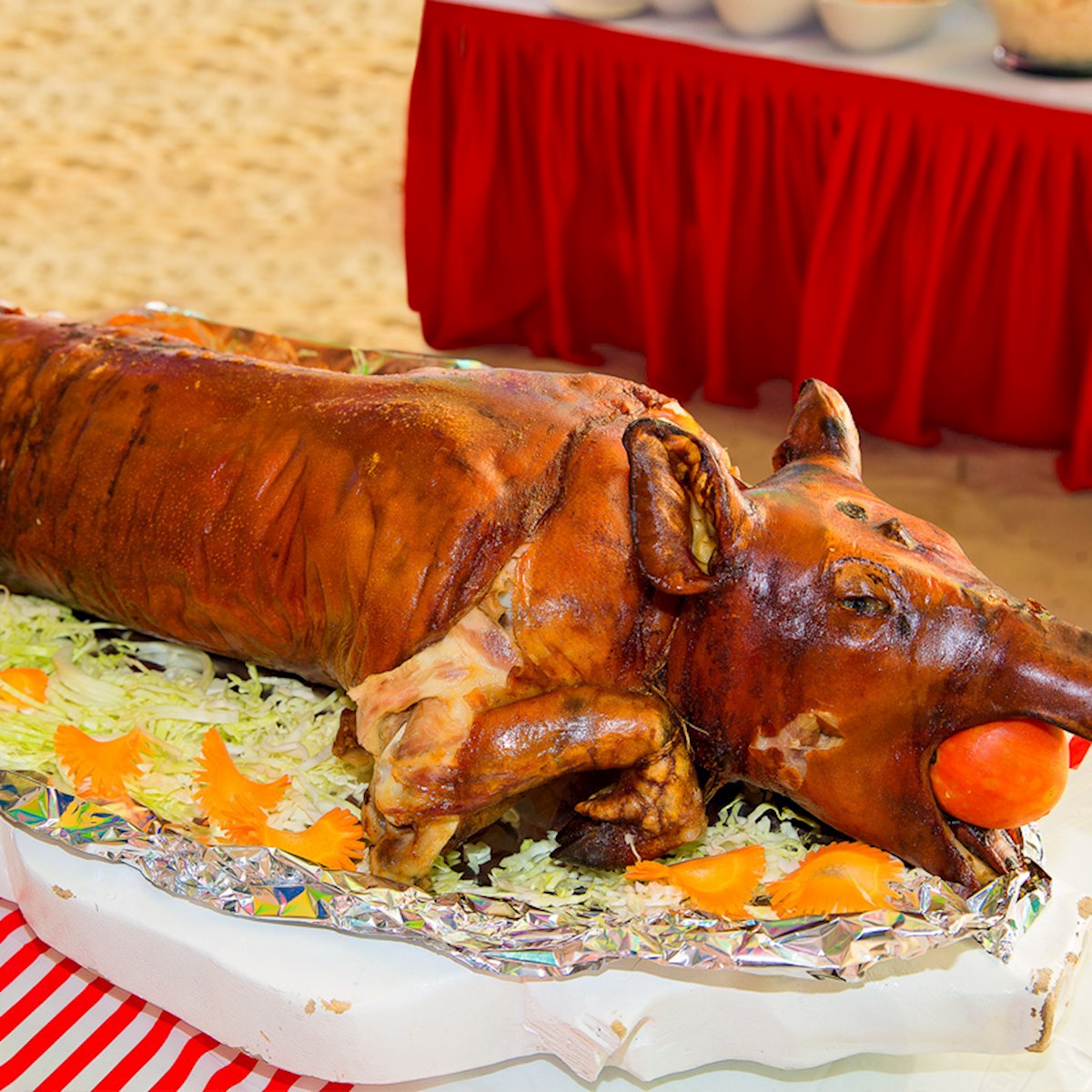 Lechona / Credits: Shutterstock
14. Colombian cuisine 🇨🇴
Average score: 3.90
5 ICONIC DISHES
1. Lechona - 4.6
2. Bandeja paisa - 4.4
3. Perro caliente - 4.2
4. Ajiaco - 4.1
5. Sancocho - 4.1

5 ICONIC PRODUCTS
1. Café de Colombia - 4.7
2. Cholado - 4.2
3. Refajo - 4.2
4. Lulada - 4.2
5. Costeño - 3.5

Best local restaurants in Colombia
Discover Colombian local food
Top 10 Colombian dishes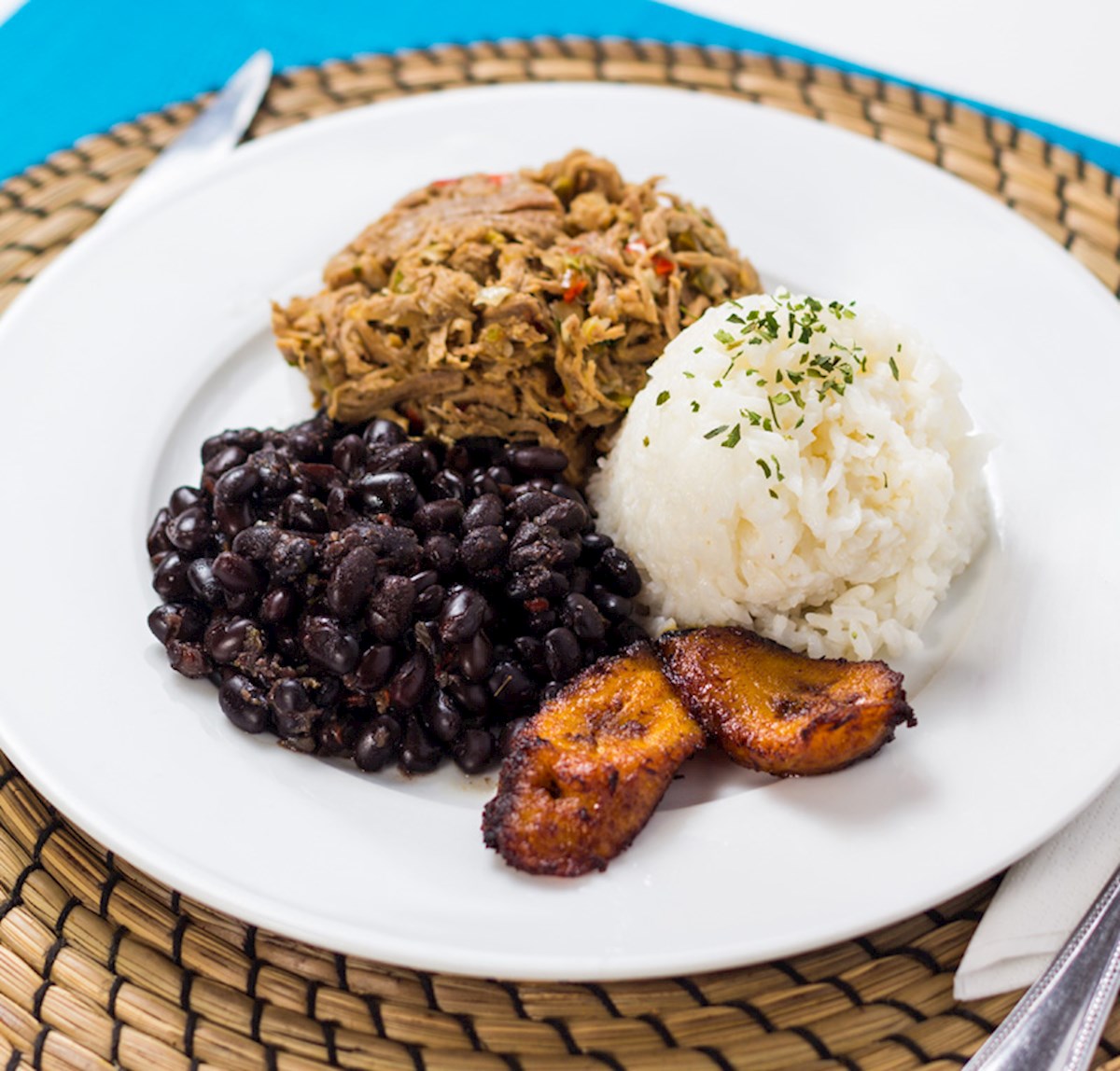 Pabellón criollo / Credits: Shutterstock
13. Venezuelan cuisine 🇻🇪
Average score: 3.91
5 ICONIC DISHES
1. Arepa andina - 4.5
2. Pabellón criollo - 4.4
3. Tequeños - 4.4
4. Cachapa - 4.0
5. Perico Venezolano - 3.8

Best local restaurants in Venezuela
Discover Venezuelan local food
Top 10 Venezuelan dishes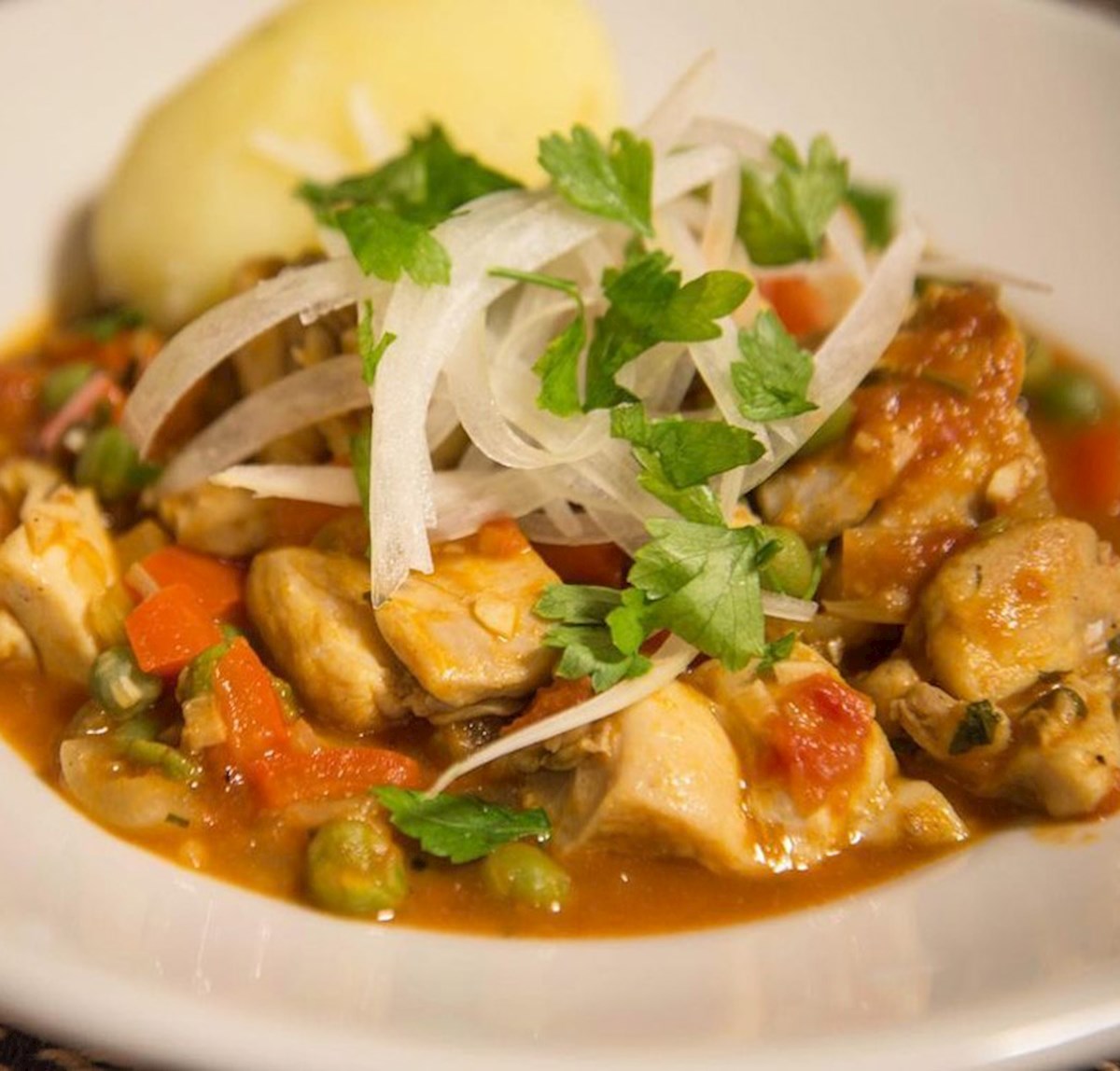 Picante de pollo / Credits: Manabu Kosada (Instagram)
12. Bolivian cuisine 🇧🇴
Average score: 3.91
5 ICONIC DISHES
1. Picante de pollo - 4.2
2. Pique macho - 4.2
3. Sajta de pollo - 4.1
4. Silpancho - 4.0
5. Salteñas - 3.9

5 ICONIC PRODUCTS
1. Rocoto chile - 4.6
2. Singani - 3.6
3. Sucumbé - n/a
4. Charque - n/a
5. Yungueño - n/a

Best local restaurants in Bolivia
Discover Bolivian local food
Top 10 Bolivian dishes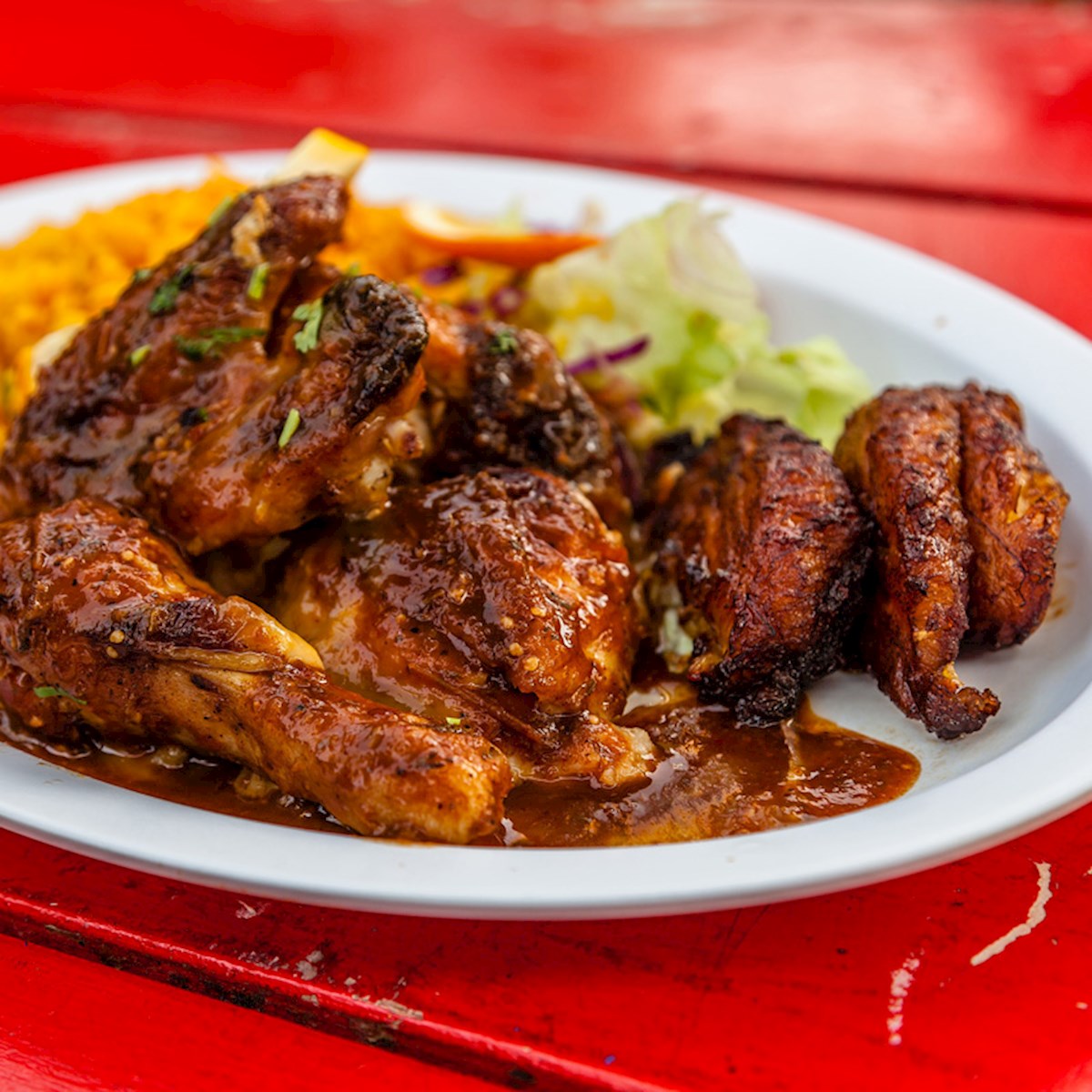 Jamaican Jerk / Credits: Shutterstock
11. Jamaican cuisine 🇯🇲
Average score: 3.91
5 ICONIC DISHES
1. Peppered Shrimps - 4.6
2. Jamaican Jerk - 4.3
3. Jamaican Patty - 4.3
4. Oxtail with Broad Beans - 4.2
5. Brown Stew Chicken - 4.1

5 ICONIC PRODUCTS
1. Jerk Seasoning - 4.6
2. Planter's Punch - 3.8
3. Jamaican Blue Mountain Coffee - 3.5
4. Scotch Bonnet Pepper - 3.0
5. Tia Maria - n/a

Best local restaurants in Jamaica
Discover Jamaican local food
Top 10 Jamaican dishes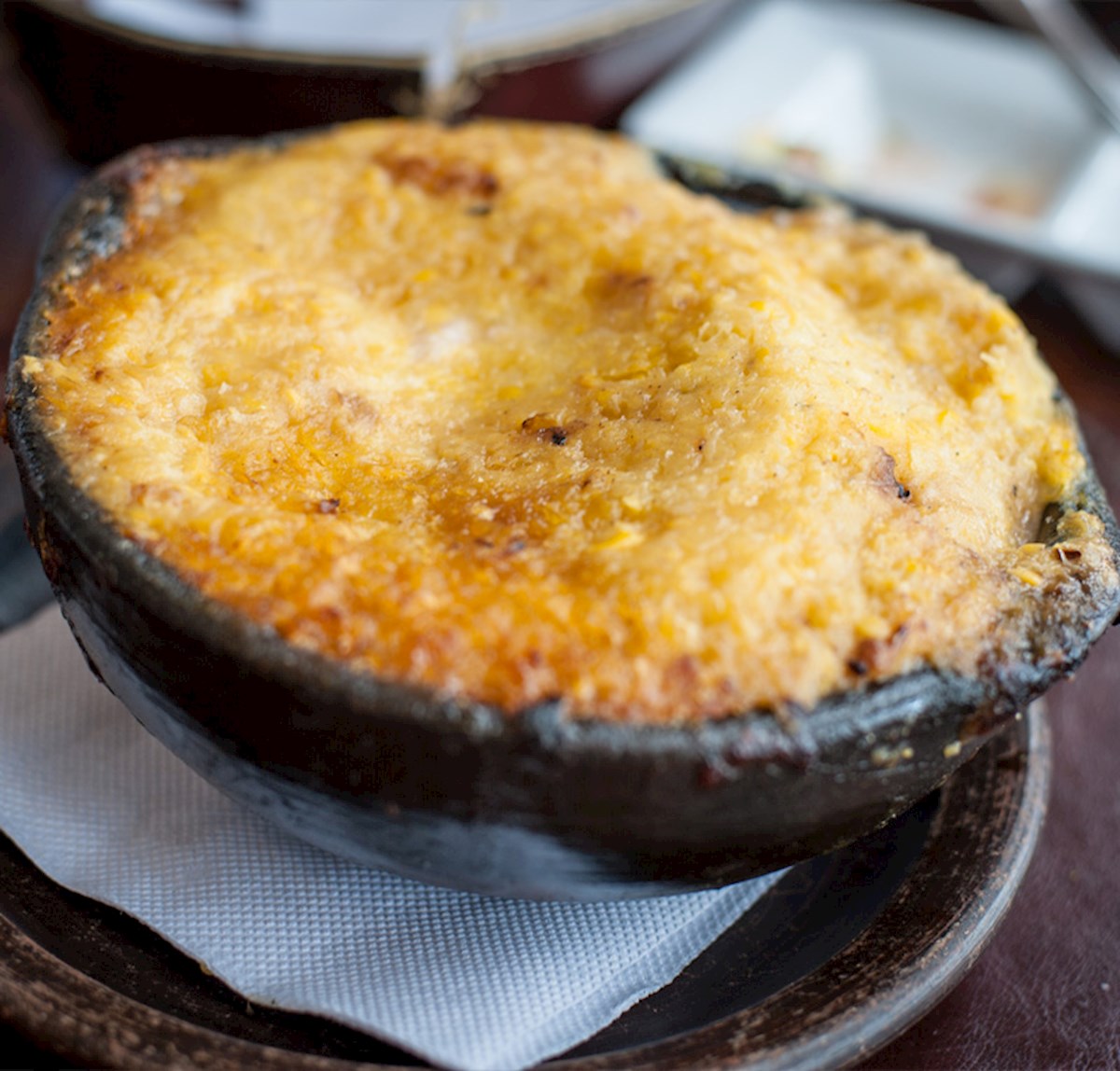 Pastel de choclo / Credits: Shutterstock
10. Chilean cuisine 🇨🇱
Average score: 3.91
5 ICONIC DISHES
1. Pastel de choclo - 4.7
2. Chorrillana - 4.7
3. Machas a la parmesana - 4.3
4. Empanadas Chilenas - 4.2
5. Completo - 4.0

5 ICONIC PRODUCTS
1. Merquén - 4.8
2. Carménère - 4.3
3. Pisco - 4.2
4. Chanco - 4.0
5. Leche con Plátano - 3.9

Best local restaurants in Chile
Discover Chilean local food
Top 10 Chilean dishes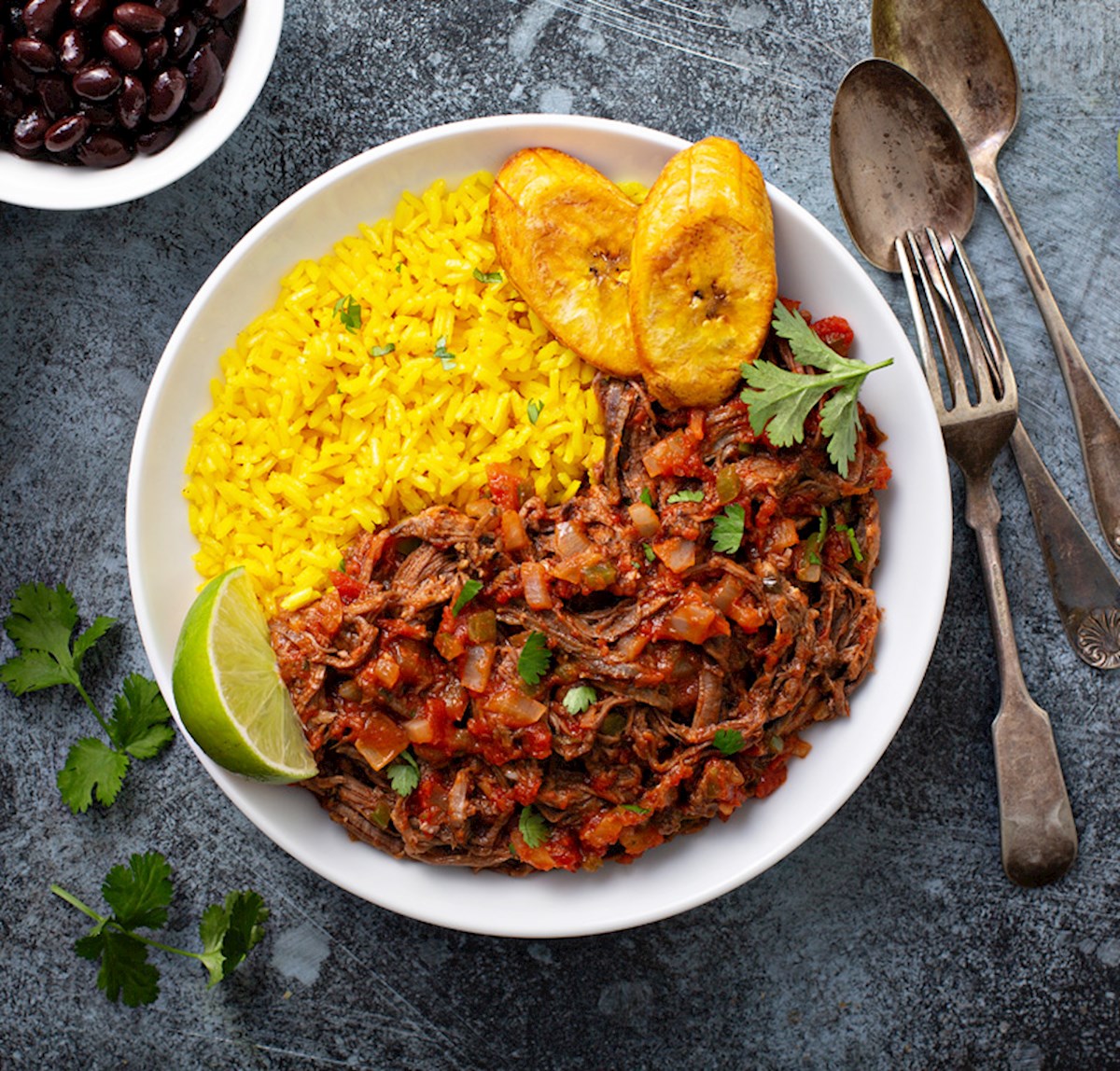 Ropa vieja Credits: Shutterstock
9. Cuban cuisine 🇨🇺
Average score: 3.92
5 ICONIC DISHES
1. Ropa vieja - 4.2
2. Medianoche - 4.1
3. Vaca frita - 3.9
4. Picadillo - 3.8
5. Platillo moros y cristiano - 3.6

5 ICONIC PRODUCTS
1. Mojito - 4.4
2. Daiquiri - 4.4
3. Cuba Libre - 4.3
4. Cuban Espresso - 4.0
5. Carta Blanca - 4.0

Best local restaurants in Cuba
Discover Cuban local food
Top 8 Cuban dishes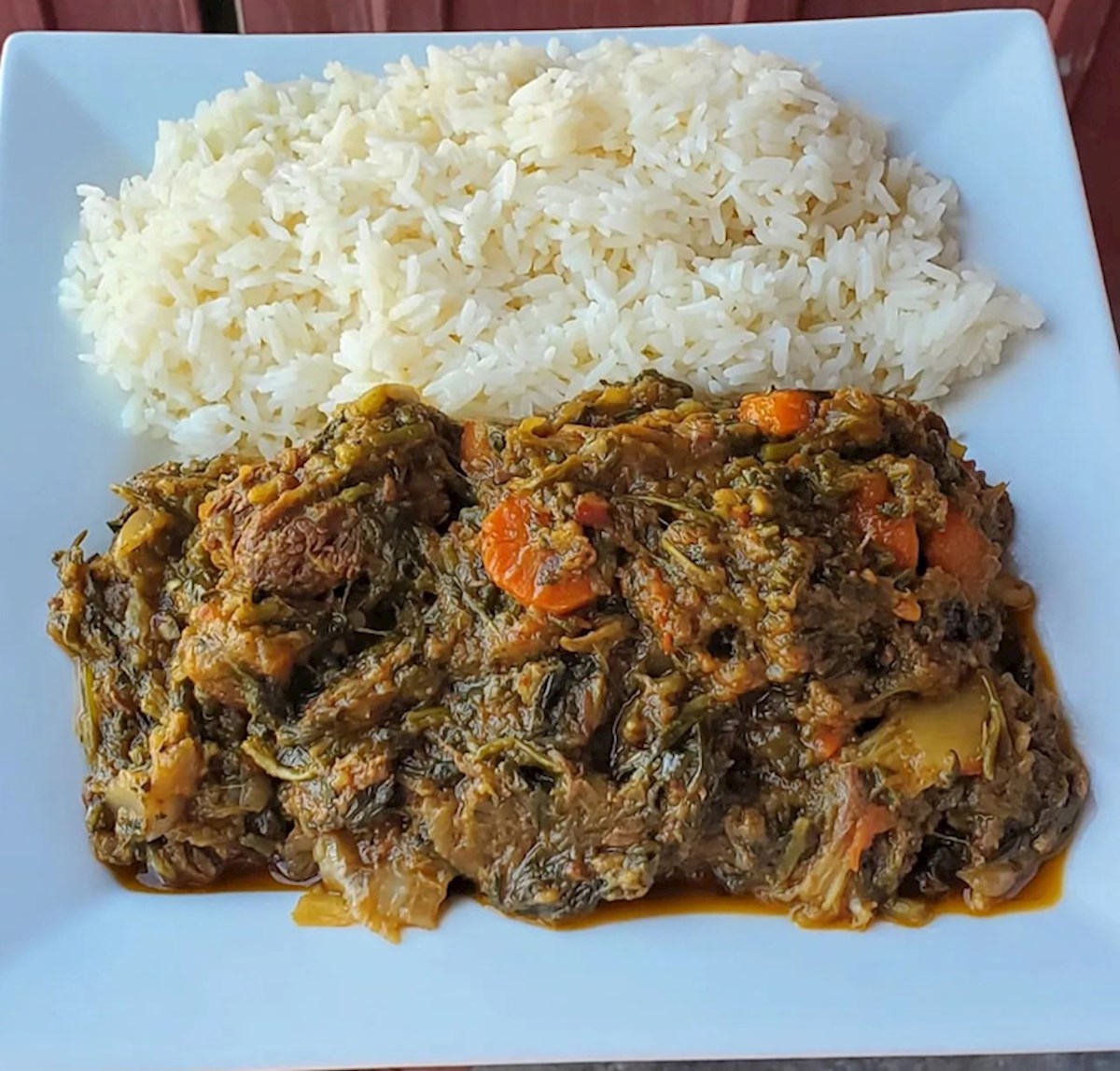 Legim / Credits: ritanianazaire (Instagram)
8. Haitian cuisine 🇭🇹
Average score: 3.93
5 ICONIC DISHES
1. Legim - 4.7
2. Haitian Patty - 4.0
3. Bouillon Soup - 3.9
4. Tassot - 3.8
5. Griot - 3.8

Best local restaurants in Haiti
Discover Haitian local food
Top 7 Haitian dishes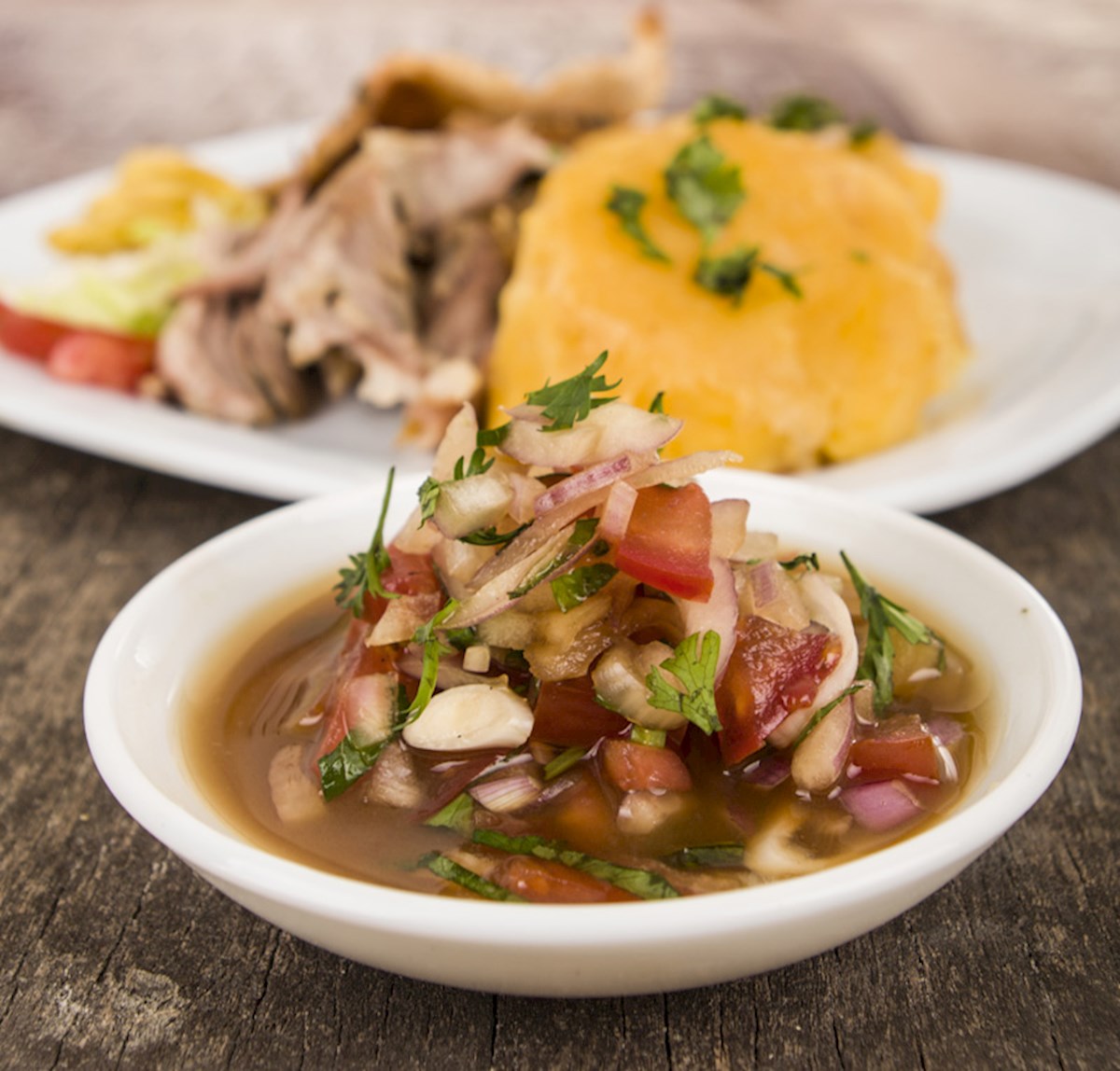 Encebollado / Credits: Shutterstock
7. Ecuadorian cuisine 🇪🇨
Average score: 3.93
5 ICONIC DISHES
1. Ceviche de conchas negras - 4.3
2. Encebollado - 4.2
3. Tigrillo - 4.2
4. Fritada - 4.1
5. Fanesca - 3.8

5 ICONIC PRODUCTS
1. Nacional Cacao - 4.6
2. Colada Morada - 4.6
3. Canelazo - 4.1
4. Pinol - n/a
5. Horchata lojana - n/a

Best local restaurants in Ecuador
Discover Ecuadorian local food
Top 10 Ecuadorian dishes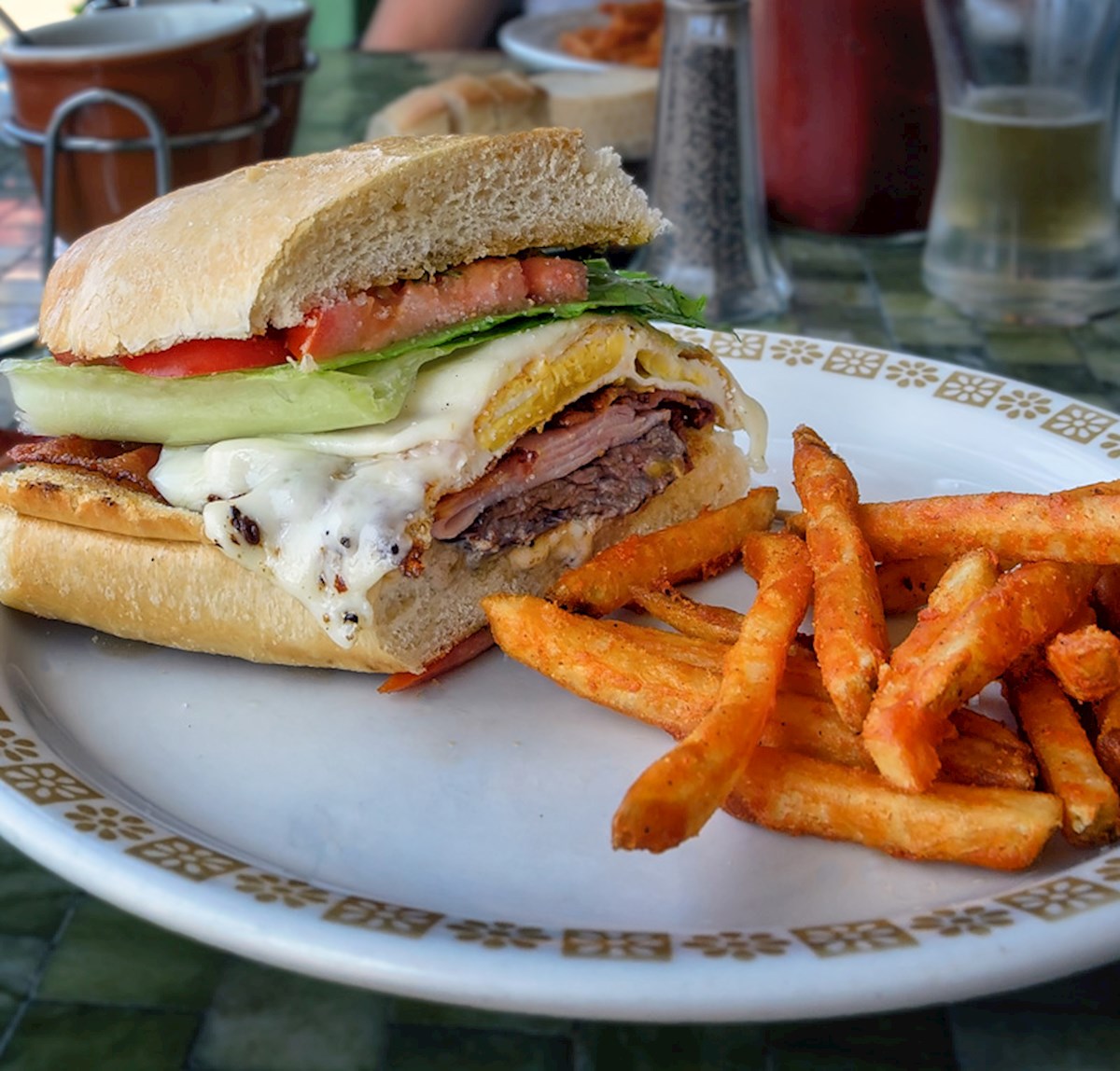 Chivito / Credits: Shutterstock
6. Uruguayan cuisine 🇺🇾
Average score: 3.95
5 ICONIC DISHES
1. Chivito - 4.4
2. Chajá - 4.3
3. Garrapiñada - 4.1
4. Pancho - 4.0
5. Lengua a la vinagreta - 3.2

Best local restaurants in Uruguay
Discover Uruguayan local food
Top 10 Uruguayan dishes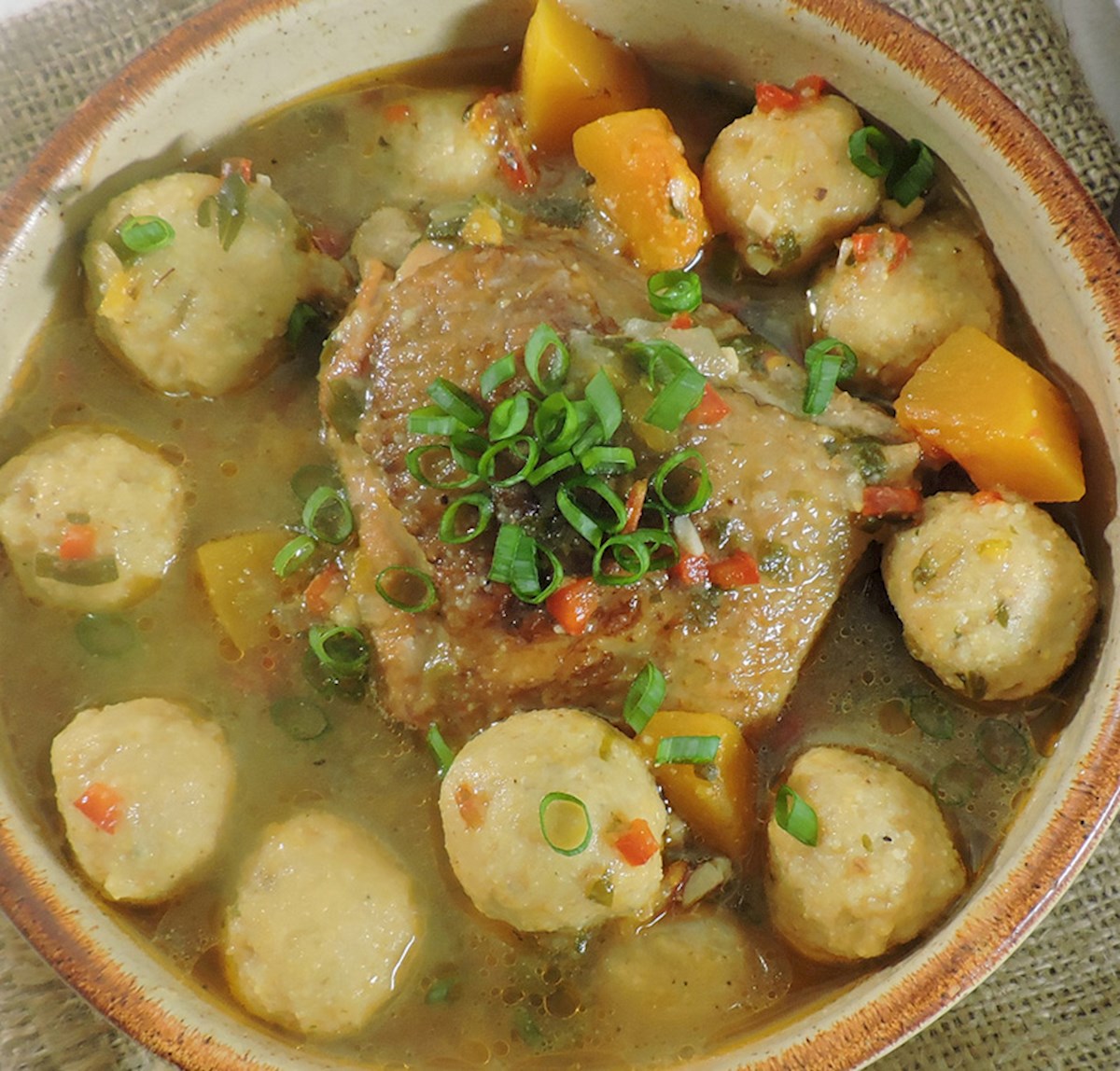 Bori Bori / Credits: Patricia Zacarías
5. Paraguayan cuisine 🇵🇾
Average score: 3.96
5 ICONIC DISHES
1. Bori-bori - 4.7
2. Chipa guasu - 4.6
3. Pastel mandi'o - 4.5
4. Mbeju - 4.0
5. Sopa Paraguaya - 3.5

Best local restaurants in Paraguay
Discover Paraguayan local food
Top 8 Paraguayan dishes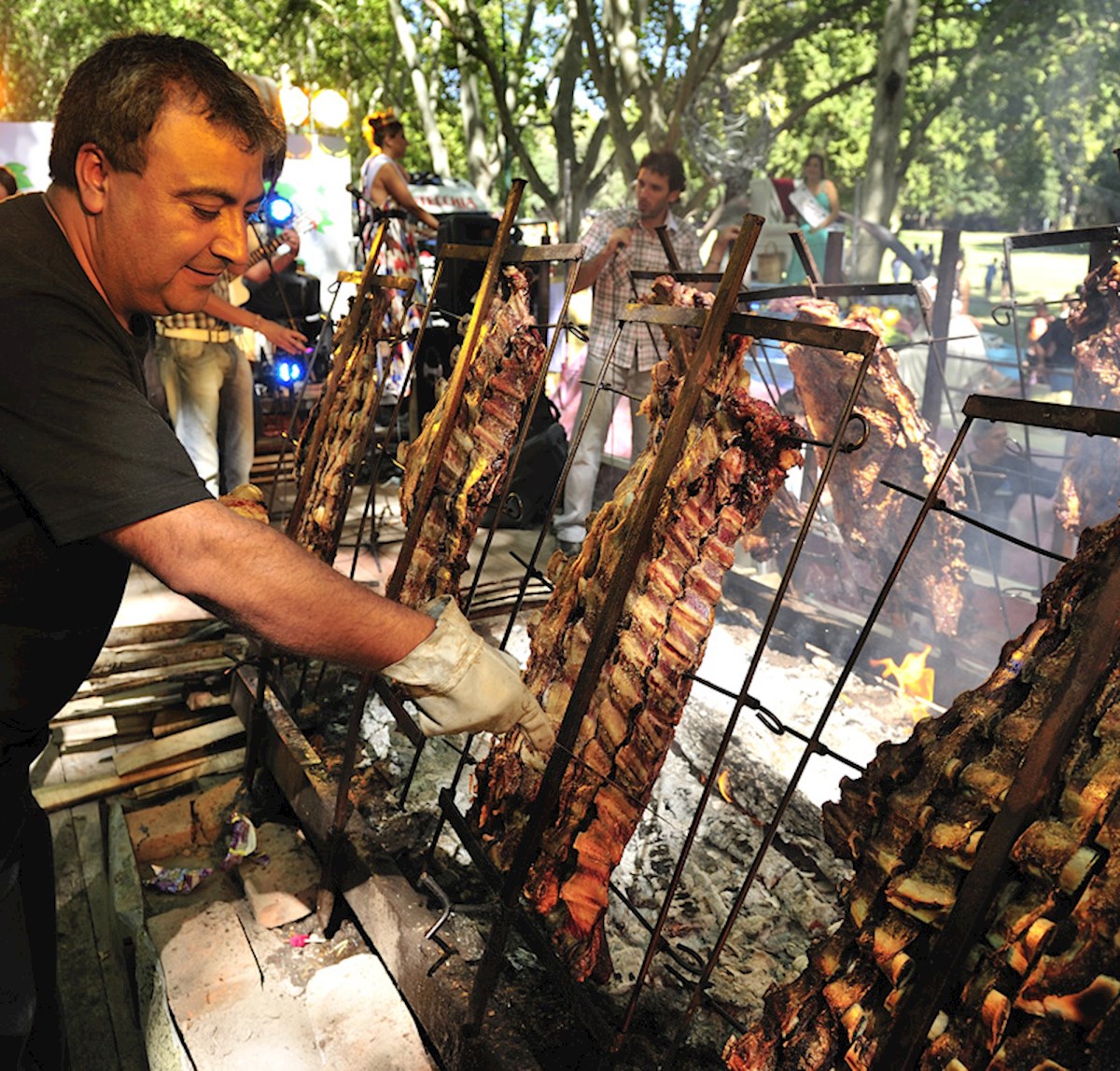 Asado / Credits: Shutterstock
4. Argentinian cuisine 🇦🇷
Average score: 4.33
5 ICONIC DISHES
1. Asado - 4.8
2. Choripán - 4.6
3. Milanesa - 4.5
4. Alfajor - 4.5
5. Sandwich de lomo - 4.5

5 ICONIC PRODUCTS
1. Argentine Beef - 5.0
2. Malbec Argentina - 4.5
3. Provoleta - 4.4
4. Amargo Obrero - 4.1
5. Mate - 4.0

Best local restaurants in Argentina
Discover Argentinian local food
Top 50 Argentinian dishes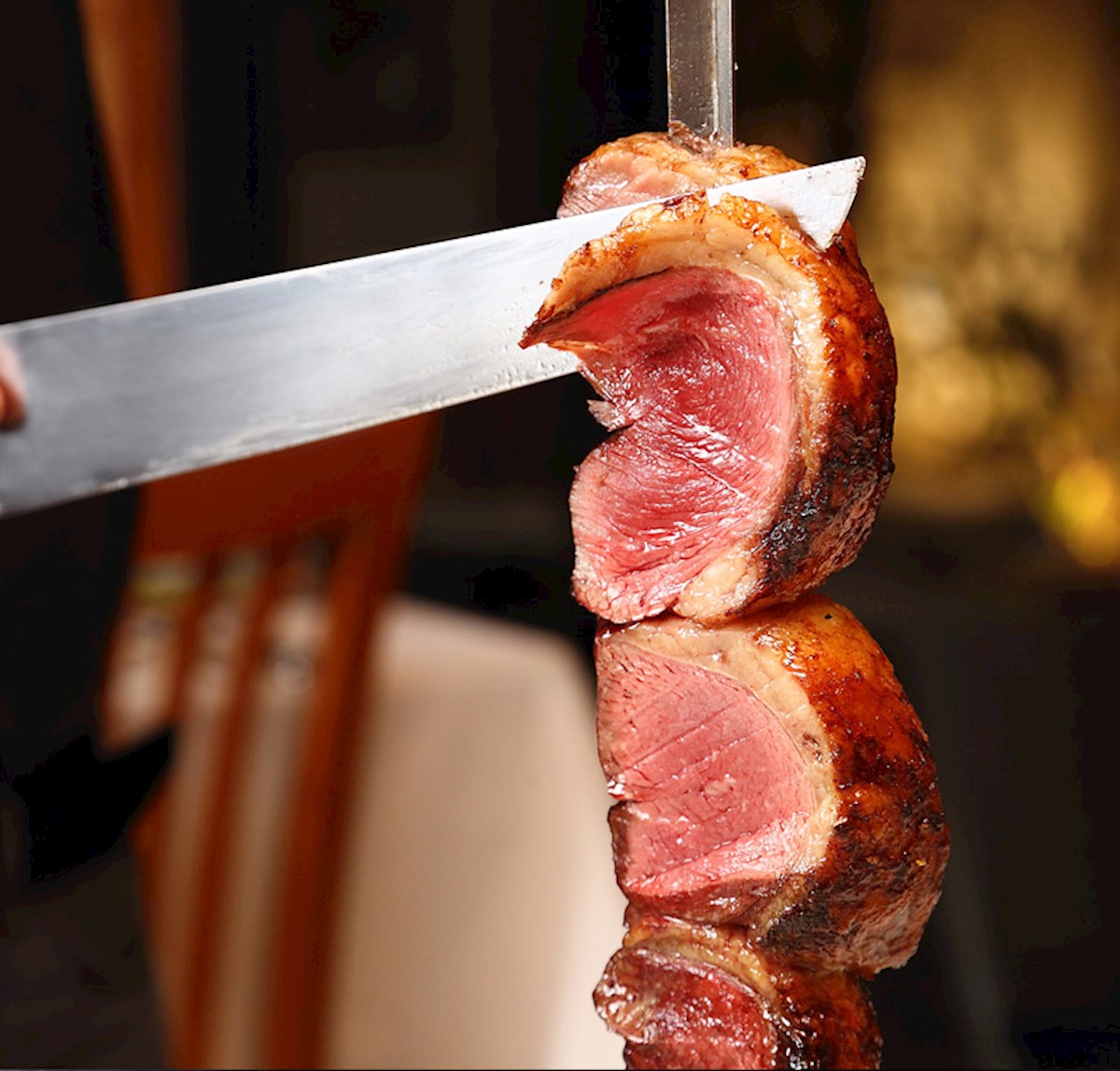 Churrasco / Credits: Shutterstock
3. Brazilian cuisine 🇧🇷
Average score: 4.49
5 ICONIC DISHES
1. Churrasco - 4.7
2. Escondidinho - 4.7
3. Coxinha - 4.6
4. Moqueca - 4.5
5. Feijoada - 4.3

5 ICONIC PRODUCTS
1. Canastra - 4.5
2. Caipirinha - 4.5
3. Queijo de Coalho - 4.5
4. Quentão - 4.2
5. Cachaça - 3.9

Best local restaurants in Brazil
Discover Brazilian local food
Top 50 Brazilian dishes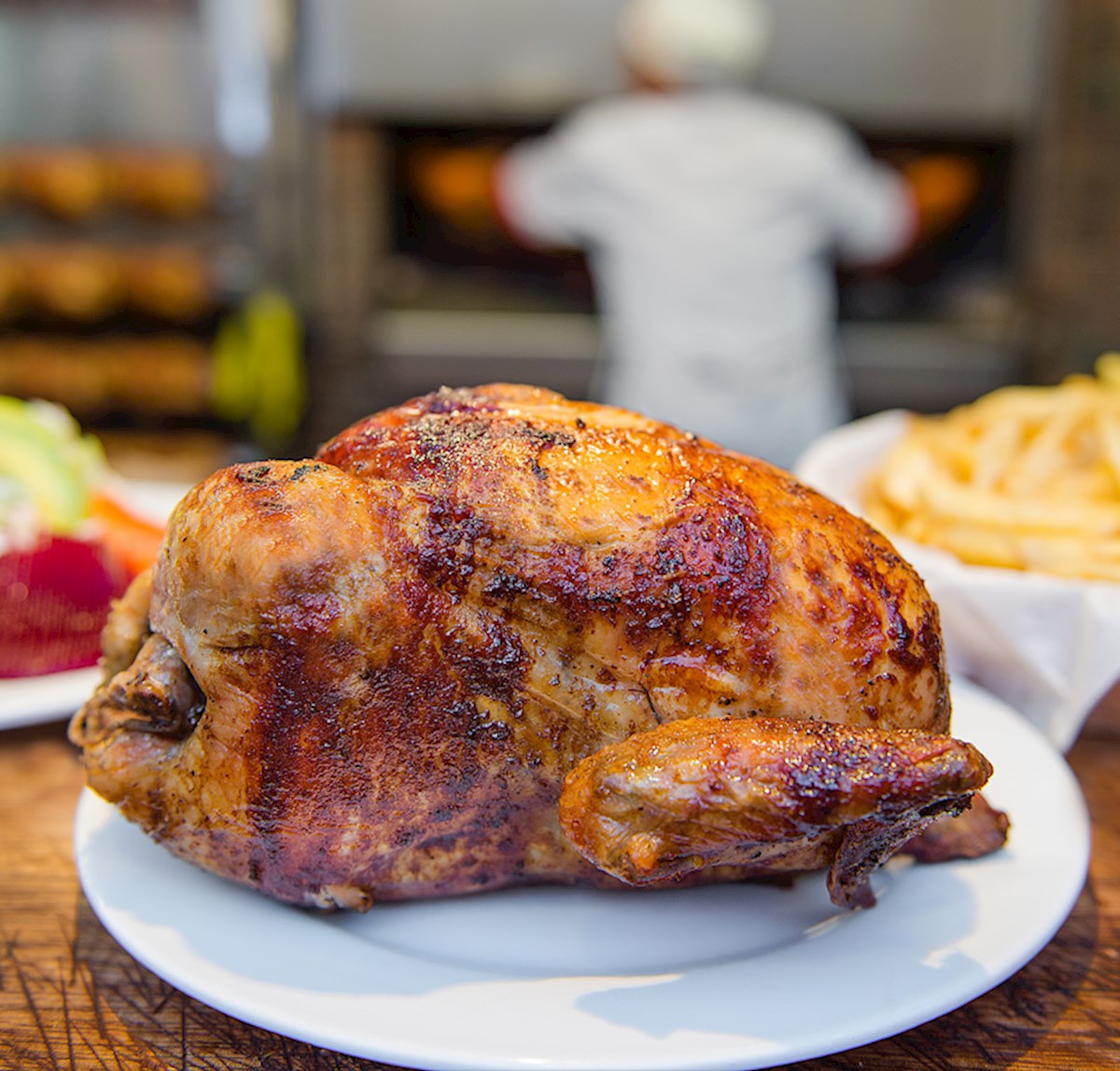 Pollo a la brasa / Credits: Shutterstock
2. Peruvian cuisine 🇵🇪
Average score: 4.51
5 ICONIC DISHES
1. Pollo a la brasa - 4.6
2. Butifarra - 4.6
3. Ceviche - 4.5
4. Lomo saltado - 4.4
5. Aji de gallina - 4.4

5 ICONIC PRODUCTS
1. Aji Amarillo - 4.5
2. Chicha Morada - 4.5
3. Ají Panca - 4.4
4. Pisco - 4.1
5. Mate de Coca - 3.9

Best local restaurants in Peru
Discover Peruvian local food
Top 50 Peruvian dishes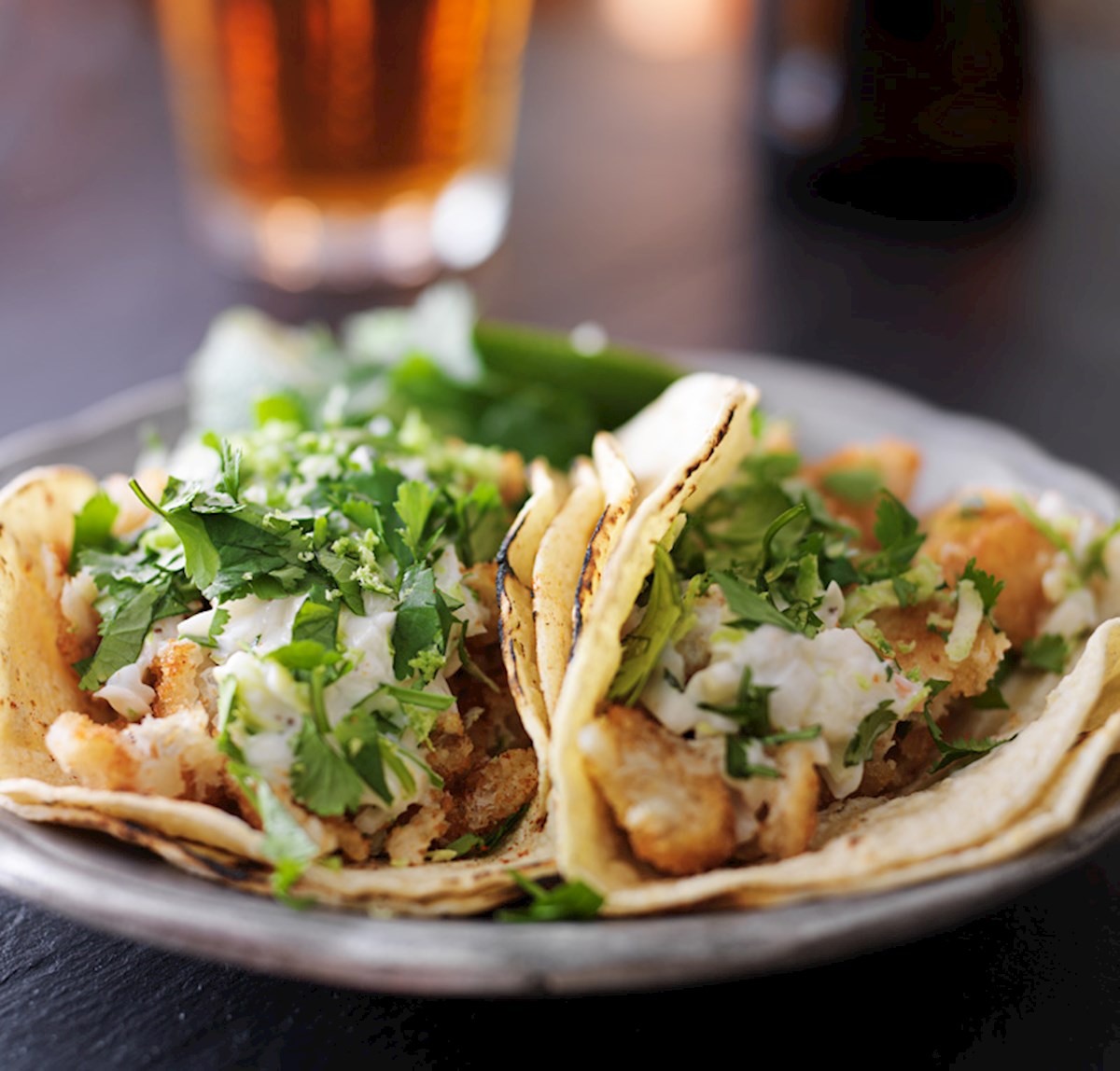 Tacos / Credits: Shutterstock
1. Mexican cuisine 🇲🇽
Average score: 4.53
5 ICONIC DISHES
1. Tacos - 4.7
2. Carnitas - 4.7
3. Quesadilla - 4.5
4. Pozole - 4.5
5. Tortas - 4.4

5 ICONIC PRODUCTS
1. Oaxaca Cheese - 4.7
2. Queso Chihuahua - 4.3
3. Jalapeños - 4.1
4. Tequila - 4.1
5. Mezcal - 4.0

Best local restaurants in Mexico
Discover Mexican local food
Top 100 Mexican dishes